Yeah yeah, I know the phrase "More Life" has been played out/is in the process of being played out (just like most of the other phrases Drake has popularized in the past)…but if you saw what I saw this morning, you wouldn't be able to help but agree that it's an extremely fitting title for the experience that I'm about to tell you about! Also, I'm currently pressed for time and it took me all of 2 minutes to come up with this title…so I'm sticking with it. 😤
So to start off, my first day on the labor & delivery service was today! (Yes, it's Sunday. Trust me, I'm WELL aware.) I'm going to be on this service until Thursday and won't be back on it until a couple weeks from now, where I'll spend about four nights working the night shift on the labor & delivery service. In case you haven't figured it out yet, labor & delivery service = the magical place in the hospital where babies come from. (You starting to catch the drift of the title? Clever ehh? Ehhhhh??? *nudge nudge* 😉) I began my day at 6 AM at the hospital, where I met with my team and proceeded to participate in check-in (getting updates about the overnight patients from a doctor on night shift). Then soon after, I tagged along with a resident and checked on a few patients that needed attention at the moment before getting back with the team to talk about all of the patients we had on our service (talking about all our patients with the team = rounding). As soon as we finished our table rounds, we got notification that one of our patients was beginning to deliver!
The resident I was following earlier sped off to the patient and I simply followed right along because 1) I didn't know any better and 2) I REALLY wanted to witness the birth of another human being in real-time! After getting to the room, I proceeded to watch in absolute awe as the mother miracously pushed a brand-new, beautiful human being into this world in less than 30 minutes. As much as I've studied and reviewed the whole birthing process, I couldn't help but stand there looking dumbfounded as I heard the baby cry for the first time in its life. It was such a fascinating and wonderful experience. As the family coddled and adored their new member, the mother's placenta was delivered (if you aren't familiar with what a placenta looks like, the sight of it would probably freak you out) and her lacerations were all stitched up. Thank God for anesthesia. I really couldn't believe how well the epidural was working for the mother…like, there was a freakin' needle being threaded all throughout a very sensitive area of her body!! Yet she couldn't feel a thing. Plus, all of her attention was devoted to her new bundle of joy so she wasn't even concerned with what we were doing. Strangely enough, I began to deeply consider and appreciate the power of anesthesia as I stood there and watched her stitches being placed. Because of a simple painkilling drug, the doctors were able to heal the mother in what appeared to be a graphic manner while she enjoyed her very special moment in an oblivious fashion. Incredible.
So that was my Sunday morning.
After receiving the unforgettable opportunity to witness the start of a new life, I went about the rest of my day following the residents and interns around as they attended to both current and new patients while answering the barrage of questions that I frequently unloaded upon them. I also helped admit a few patients to the service, viewed a few ultrasound procedures and studied Ob/Gyn material in the lapses of downtime we had. Before I knew it, it was 5 PM and I was headed home to get some more work done as well as to write this post. It was a great day overall!
I was in such a great mood today not only because I was excited to witness births, but also because my girlfriend planned a whole surprise birthday event for me that took place yesterday! She got me good y'all…she had planned out this event with a few of my good friends here at Wake over the course of a few weeks and had about 30+ of my friends show up to yell "SURPRISEEE!!!" as I turned around to face them unexpectedly haha. Y'all really should have seen my face when I saw all those people there, some of whom I definitely did not expect to see there! I really wish someone had snapped a pic of the hilarious face I must have made when I realized that I had just been tricked into attending my very first surprise birthday party! 😄😂 It was simply an awesome feeling to know that all those people showed up just to celebrate my upcoming birthday with me. I felt so loved lol. Shoutout to my girl and everyone who helped make that birthday surprise a reality, I deeply appreciate each and everyone of y'all!!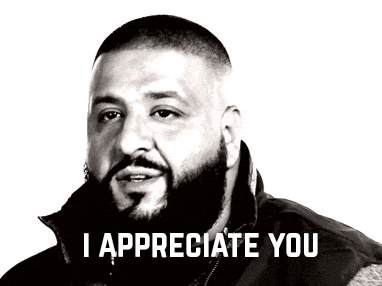 As for the rest of my week, I was mainly working in outpatient clinics affiliated with the Wake Forest Baptist Health Center throughout Winston-Salem and Lexington County. During my time in those clinics I managed to witness a colposcopy, watch the placement of an IUD into a uterus, observe a couple of operative hysteroscopies, interview a patient who spoke a language I had never heard of before, delve deep into the intracacies of the different types of birth control with one of my preceptors, realize that there are a good amount of patients who will understandably not be comfortable with me being in the room while a pelvic exam is being performed on them, and learn more about both the menstrual cycle and the various types of assisted reproductive technologies that is made available to patients. I also was tasked with giving a presentation to my colleagues on Hormone Replacement Therapy earlier in the week, which can be found in the linked text! Take a look! That is, if you even care to look at it. Because you probably don't. Don't lie. You won't hurt my feelings. Okay maybe just a little. But it's all good.
Whew! I said I was pressed for time, yet I didn't do that great of a job at keeping this short. That's what happens when you actually have some exciting things to talk about. But whatever, I feel good about being able to reflect on my fantastic experiences and for giving you something to do with your spare time! I sincerely hope that you have an outstanding week!
#MORELIFE 
"Gratitude unlocks the fullness of life. It turns what we have into enough, and more. It turns denial into acceptance, chaos into order, confusion into clarity. It can turn a meal into a feast, a house into a home, a stranger into a friend. Gratitude makes sense of our past, brings peace for today and creates a vision for tomorrow." – Melodie Beattie
– Black Man, M.D.
P.S. – My prayers are going out for all of those afflicted by the wreckage that Hurricane Harvey has brought to Texas and the neighboring regions. Hopefully our fractured government can lend some assistance to the many people who have been tragically impacted by this storm.