It's hard to believe that I'm already a month into my Pediatrics rotation…but then again, I'm always finding things hard to believe. I've come to accept it as a recurring theme in my life lol. Having a month of Pediatrics behind me means that I only have two more weeks to soak this rotation all in before I go on to my next one, Psychiatry.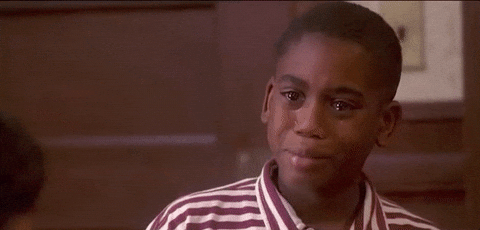 I'm definitely not ready to end this experience any time soon; I've been having such a great time! I was afforded the opportunity to work in a private practice clinic last week, where I participated in handling the bread-and-butter of outpatient pediatrics: well-child visits, immunizations, upper respiratory infections and a WHOLE LOT of reassurance to worried parents. The clinic was very busy and the pediatrician I was working with was always darting from room to room, which meant I was getting a ton of steps in. But even with the speedy nature of the clinic, she was very willing to teach me many things about outpatient pediatrics that I never knew, allowed me to go into her patients' rooms to gather histories & perform pertinent physical exams, and went out of her way to discuss important concepts that I needed to know for my shelf exam. I was also struck by how nice she was, and by how happy and kind everyone else in the clinic was as well. I really felt welcomed there from the minute I first walked in on Monday morning (after having showed up at the wrong clinic first 😂)! In addition, I truly appreciated the amazing level of rapport that she had for her patients and I could literally feel her passion for children radiating from her while she interacted with them. She would ask them what they were wearing for Halloween, joke around with them, hold and bounce the babies to calm them down, and let the little kids play with the toys she had in her handybag, just to name a few of the things she did. Overall, I had a fantastic experience at the clinic! It was only made better by the fact that I avoided getting sick 😄. Now excuse me as I proceed to knock on some wood and plead to God that I don't catch a cold.
Because I was in an outpatient clinic last week, I had quite a bit more "free" time to work with than I had while I was on my inpatient weeks. Due to this, I got a ton of studying in and was able to fulfill a number of tasks that I had been pushing off for a while. Oh yeah, before I forget, lemme tell y'all about the clinical practice exam that I had to take on Monday afternoon. You know, the one I mentioned to you at the end of my last post. It was so different from the CPXs that I had participated in previously. Instead of focusing on one patient for 45 minutes and having a couple of days to write up a clinic note, I had to zip through six patients in 15-minute intervals and then write brief clinic notes on them, each of which I had only ten minutes to complete it in. It was a whirlwind of an exam, especially with the constraints of the time limits…but I think I did alright on it. I know that I could have done better for sure, but the GAG is that it was formative! Which means that it doesn't have any impact on my grade at all!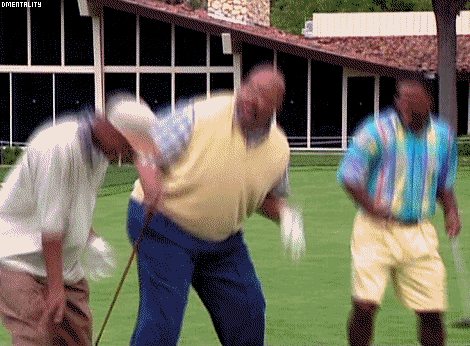 I sure am glad that we got the opportunity to experience this exam in a stress-free environment, because I know have an idea of what to expect when it comes time to take Step 2 Clinical Skills. We're going to have to do this exam again at the end of the school year before taking Step 2, but with this reference point now in mind, I'll feel more confident about my performance when it comes time to do so. However, I am very interested in hearing the feedback from my performance because Lord knows it was far from perfect 😅.
Before I finish this post, I want to share with you some very insightful advice I recently received from the course director of my clerkship. In my short meeting with him last week, I had explained how much I was liking Pediatrics so far and how I've begun to actually consider it as a career path alongside Ophthalmology. He smiled and then responded with saying that my main mission as a third-year student is to enjoy the ride while being aware of which specialties I mesh really well with…then as third-year comes to a close, I'll have a lot more clarity than I have now and I'll be better able to "find a specialty that feels like home". This is all stuff that I've already known for some time, but for some reason his "home" comment really resonated with me. It was such a simple, yet profound message. It makes total sense that I should feel at home in whatever specialty I end up choosing to practice in. There are so many variables that go into picking a specialty, but if you don't feel at home in it then you're ultimately doing yourself a disservice that you may unfortunately regret. This is a message that I'll hold on tight to and it'll definitely play a huge factor into my decision when it comes time to choose my specialty.
Lol, what a great way to end this post. Next up in my Peds experience is the newborn nursery! Looks like this week is already shaping up to be another great one!
Y'all have a sensational week!
"The key to accepting responsibility for your life is to accept the fact that your choices, every one of them, are leading you inexorably to either success or failure, however you define those terms." – Neal Boortz
– Black Man, M.D.
P.S. – I finally got my Ob/Gyn course grade back this weekend…let's just say that I done came up A LOT from my Internal Medicine rotation grade! I pray that I'm able to have a repeat performance with this rotation! 😅
P.P.S. – Miami is 6-0 baby!!! Let's keep the momentum going!!!