Yooo it just recently hit me that I'm 24 weeks into my third year, which means I'm at the halfway point of this school year!
That's wild man! Unbelievable really. How'd I get to this point so fast, after only three rotations? (Internal Medicine – 12 weeks, Ob/Gyn – 6 weeks, Pediatrics – 6 weeks; duh, do the math Christel.) I've got five more to go, but all of them will now be four weeks each with the exception of Surgery, which will be an eight-week rotation. It's going to be interesting to go through a four-week rotation for the first time…it was tough enough finding ways to study for a six-week one. And I can only imagine that these rotations coming up will go by even faster than the ones that I've already completed. Craaazyyy.
Now that I've got half of third-year behind me, I've officially leveled up to a "5/8" M.D. even though it's not technically the end of the semester or anything. But then again, there really isn't a such thing as a "semester" when it comes to third-year. Regardless, I'm a step even closer to attaining my medical degree after having finished the Pediatrics rotation that I thoroughly enjoyed. (I'm going to miss the lil' kiddos 😔) I took my shelf exam this past Friday and although it was tough, I don't think that it was as notoriously difficult as people made it seem. Then again, maybe these same people managed to make me nervous enough to prepare harder for it than I would have otherwise…because Lord knows I went Super Saiyan in preparing for this exam. I think I'll be getting my score in the next couple of days, so we'll see what's really good once I get that. Soon after finishing up my test, I left NC for Miami to celebrate in my alma mater's Homecoming festivities for the weekend. It was LIIITTT!!! I got to see a ton of old friends while showing my roommate a great time down there, and the football team showed the hell out with a very convincing win against VA Tech, making our record now 8-0! I couldn't have asked for a better Homecoming experience! 😄😁😄
In order to be able to enjoy my dope weekend, I had to power through one final week of my Pediatric rotation, where I spent time in both the Pediatric Endocrinology and Diabetes clinics. There were a number of endocrinologic conditions that I had the opportunity to help manage while rotating through these clinics, and I was given a good amount of independence with handling the patients' concerns. I even had a special moment with a patient's father, who was both surprised and delighted to see me because I looked like him, dreadlocks and all. He had been nervous in coming to the clinic with his child and understood how his outward appearance could seem intimidating to some people. But by simply being present in the room, I had put him at ease immediately and he went on and on about how appreciative and proud he was to see someone like me in the position that I was in. It was very humbling to hear him say all of that without even knowing who I am!
Something else I appreciated during my week on that service was my interactions with my attendings. Because I was the only student they were working with, I received a lot of one-on-one time with them and they were very happy to work with me! We also had some wonderful conversations while waiting for patients to show up to their appointments. One of the convos I had with an attending focused on the importance of keeping an open mind while going through third year and fully taking in my experiences in each rotation by learning as much as I can. Although I had already realized the high importance of these mantras, something she said that I took into account was the fact that there will most likely be instances in the future where I'll be using the knowledge that I'll be acquiring throughout the year, regardless of what specialty I choose to go into. I can already hear the endless barrage of medical questions coming from neighbors, friends and family members in the near future. We also talked about how important it is to do what makes you happy to get up and go to work each day and how pretty much everyone is going to need a pediatrician at some point in their lives (that was her trying to sway me towards her field lol). I had similar conversations with other attendings as well as convos about the conditions of the patients and college football. Talking about football only worked to increase my excitement about my imminent trip!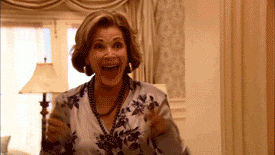 There's one more thing that I want to touch on before wrapping this post up. While at the diabetes clinic, I got the opportunity to interact with quite a few families with kids that had been diagnosed with Type 1 Diabetes. As I talked with these patients, all I could think about was how tough it must be to have to deal with this medical condition…especially as a teenager. Like, it's hard enough to be a teenager in the first place. Adding a chronic condition like diabetes to the mix does very little to help the adolescent experience. So with that said, it didn't really surprise me when I met patients who weren't compliant at all with their treatment regimen. Hell, I'd be pissed too if I had to, on an everyday basis, critically analyze what I ate in addition to doing several blood checks a day to monitor my sugar levels while most people around me got to live their lives freely. After all, besides from the fact that they had a dysfunctional pancreas that couldn't pump out insulin, these were all normal, everyday kids who just wanted to fit in with their peers. God bless their hearts and the hearts of those of you who have to deal with Type 1 Diabetes or any other chronic conditions on a constant basis.
However, there were also patients who were very compliant with their treatment and who had a positive outlook on their life. They had come to the realization that although their situations were less than ideal, things could always be much worse. I truly commend them for their optimistic attitude and for just being grateful in general, because it surely isn't easy living the lives that they live. I thought it was cool that the clinic provided materials such as cookbooks that were tailored to this patient population. I also was able to learn all about the gadgets that these kids use to give themselves insulin, and how their dosing schedules are set up throughout the day. Overall, my experience at the clinic made me even more aware of how fortunate I am to not have to deal with a lifelong chronic condition and provided a very important perspective that will influence my thoughts and actions throughout my career as a physician.
That's all I got for you today! With another rotation down and my awesome Homecoming weekend complete, I'm ready to kick off my experience in Psychiatry! I'm sure that it'll be quite a unique one…
Y'all be sure to have an invigorating week!
"A grateful mind is a great mind which eventually attracts to itself great things." – Plato
– Black Man, M.D.