I'm one week into my Surgery rotation and I must say, it has been such a fascinating experience thus far. It has actually been going better than I had expected! I've been able to not only observe, but actively participate in some interesting operations while on the Surgical Oncology service alongside some amazing surgeons. (These surgeons are SO KNOWLEDGEABLE about their craft, and they make performing surgery look so easy…meanwhile I'm over here struggling to suture a wound. It's really hard to imagine that they were all once students like me…) I've also been able to go to Surg-Onc clinic a couple of half-days in order to appreciate the continuity of care aspect in this field. Plus, who knew that I would get so much independence as a medical student on this service? After morning rounds, I am literally able to jump into any operation I want to on this service and I can choose to go to clinic whenever I want to. I don't think I've ever had a schedule this flexible before as a third-year. Actually never mind, I definitely had a ton of flexibility during my OB shifts in my Ob/Gyn rotation. But still, the amount of freedom I have to maximize my learning opportunities is pretty cool!
Although it has been an overall positive experience thus far, I would be lying through my teeth if I said that getting up at 4:15 AM each morning has been easy. It's so damn early bruh! 😩 But waking up that early is necessary for me because the earlier I wake up in the morning, the longer it seems to take for me to get ready. Plus, morning rounds start at 6 AM sharp so I want to make sure that I've seen my patients and have already prepared my presentations, which are so much shorter compared to what I've been used to in other rotations. The early mornings are then usually followed by really long days in the hospital, after which my body is typically screaming for rest. I didn't get back home until after 7 PM on a couple of times last week. Getting used to these long days has been tough, especially since I only have like a couple of hours to study and prepare myself for the cases of the next day before I have to go to sleep and do it all over again.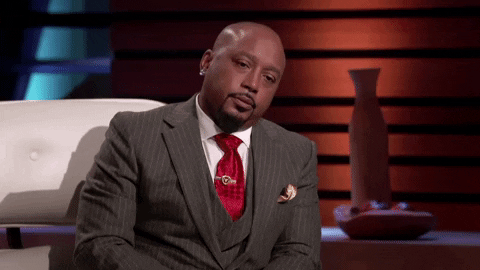 Even with the tough nature of this service though, I haven't been unhappy or stressed out at all. I haven't dreaded going into the hospital each day either. On the contrary, I've found myself looking forward to engaging in the interesting new cases that lay ahead of me! And I've also noticed that I've been doing a good amount of studying just by reading about the cases that I'm planning on scrubbing into. (Just FYI, I've gotten a LOT better at the process of scrubbing in lol.) In all honesty, I believe the reason that my experience has been a great one so far is mostly because of the interns, residents and attendings that I've been working with. They all have had such great attitudes about what they do and have made the atmosphere a really comfortable one to learn in. I didn't really know what to expect going into this service because I had heard it was a hard and busy one (which I can fully attest to) but now that I'm a week into it, any anxiety I may have had before I started has vanished. I'm really glad that I was granted the opportunity to work with these gifted surgeons on this stimulating service, and although waking up so early each day is going to continue to suck (like, really suck), I greatly appreciate the fact that I'm able to actively engage in these awesome cancer-removing surgeries.
That seems like a good point to end on, so I'm just gonna stop here. I have to get some studying in and prepare myself for the cases I'll be scrubbing into tomorrow. Too bad I'll be missing the majority of the Grammys since I'm going to bed so early…and now that I think about it, I'll be missing a good amount of the Super Bowl next Sunday too…😭😭😭
Y'all be sure to have an awesome week!
"The important thing is not being afraid to take a chance. Remember, the greatest failure is to not try. Once you find something you love to do, be the best at doing it." – Debbi Fields
– Black Man, M.D.