You know, I thought that the switch from Surgery to Family Medicine would be the most drastic turnaround of rotations that I would have all year. And to some extent, it still may be. However, the switch from Family Medicine to Emergency Medicine definitely comes at a close second. Although I knew that Emergency Medicine would be vastly different from clinic life in Family Medicine, I was still a bit frazzled on my first shift at just how fundamentally different it was from my previous rotation. If Family Medicine is like playing Family Feud in a chill environment with Steve Harvey, Emergency Med is like jumping through multiple rings of fire right before leaping on some chains hanging from a ceiling over water and swinging on them in order to get to the other side to do some more ridiculous stunts that you weren't ready for on American Ninja Warrior.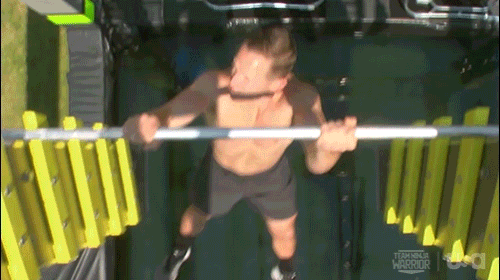 Okay I may have made the rings of fire part up, but you get the idea.
All eight hours of that first evening shift on Wednesday was literally wild from start to finish. I probably encountered like 10-15 patients on my own and saw a number of others with my upper-level resident. I thought that having two days to prepare for that shift would get me all ready for it.
It didn't.
Well okay, I'm being dramatic. I definitely held my own (even with all the crazy things I saw and smelled 😳) and was able to engage with patients and present my findings as well as my differential and plan to the resident and attending. It's just that I felt like I was making it pretty obvious that it was my first time working in the ED. Because I was trying to be quick with my patient encounters, I would forget to perform a couple of key physical exam maneuvers here and there and would also not think to ask a few key questions with some of my patients. Also, while my presentations were crafted pretty decently, it was clear that I was still in the Family Medicine mindset when it came to presenting patients. I learned quickly just how different presenting patients in the ED was. Because the patients in this environment need high acuity care, you need to frame your mind to rule out devastating diagnoses before working through the diagnoses that don't require as much acuity to treat.
Also, there's usually a thousand things going on at the same time as you try to interact with your patients, especially if they have just entered the ED. They usually need to get an EKG and chest x-ray if their symptoms are concerning enough, their airway, breathing and circulation needs to be assessed, their vitals need to be recorded, IV access needs to be obtained, etc, etc, etc. So you can imagine how chaotic the scene can be.
And then after gathering the patient's information, you have to find a way to gather your thoughts in this chaotic environment and then present them to your upper-level moments later. So yeah, you can see why I was a bit frazzled on my first night in the ED. I got great feedback overall though and was told that I was doing a good job so far. I was also told about specific things that I could improve on, which I've been working on ever since.
I was already showing signs of improvement during my next couple of evening shifts as well as during my required clinical coach session, which all occurred on Friday and Saturday. Outside of a three-hour period on Friday where the ED went berserk with an influx of patients, those shifts were overall calmer than my shift on Wednesday. Because I had begun to familiarize myself with this environment, I was starting to have more fun and I was also getting more proactive at taking advantage of learning opportunites. In addition, the teams that I was working with on both nights were simply fantastic. They really took the time to teach me various concepts and answered any questions that I had about anything concerning this field of medicine. The team members also gave me advice on how to give more effective presentations in the ED, what specific information to gather from patients with various complaints and even complimented my thought process whenever I talked through my differential and plan. In regards to my clinical coach session, it was very helpful and encouraging overall. After interviewing a patient in the ED, performing a physical exam on him and giving a patient presentation to my clinical coach, I was given specific feedback regarding my performance. The feedback was mainly positive and I was told to continue studying chief complaints and connecting what I studied in the text to real-life patients to further improve retention of that information, as well as to continue using my differential to help guide my HPI and physical exam. It's been awesome to see how much I've been improving in such a short amount of time and I've been enjoying the huge amount of independence I've been given so far. I'm excited to continue this trajectory of improvement as I march through this rotation!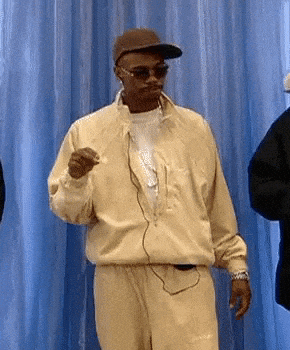 Outside of my scheduled shifts, I've had to attend EM lectures, knock off multiple things on my to-do list and, of course, study. The lectures that I've attended have been very educational, interactive and memorable for the most part. There was a specific lecture that stuck with me though, where the physician emphasized how important it was to rearrange the way we thought about assessing and treating patients while on this rotation. He reassured us that we already have the skills necessary to be a successful medical student and that all we need to do now is to futher hone those skills in a way that breeds success in EM. Some of the examples he gave regarding the rearrangement of our thoughts included thinking about the disastrous diagnoses first when encountering patients before backing up and considering other diagnoses, and remembering that labs and imaging modalities should be used to support our thought processes as opposed to being used to make our decisions for us. It was a very well put-together lecture full of useful information that I've been sure to implement during my shifts!
And finally, I want to touch on a random yet meaningful lecture that I had the opportunity to attend early on last week. During my off-time, I decided at the last minute to go to a lecutre given by Dr. Deogratias "Deo" Niyizonkiza, who is the Founder and the CEO of Village Health Works in Burundi. During his talk, he touched on his experiences of living in rural Burundi, having to halt his medical school studies and move to America from there due to the horrific genocide and civil war occuring there at the time, suffering from homelessness and depression in New York City, attending both Columbia and Harvard University before continuing his medical education at the Geisel School of Medicine at Dartmouth, and returning to Burundi to help build a medical campus designed to care for the poor in his home country. The absurd conditions in which the people in that country lived in, and still live in to this day, is simply mind-blowing to me. Dr. Deo further illustrated these conditions by showing us multiple pictures of some of the country's residents. He then showed us the progress that his company has made in the region and how people from neighboring regions come to his medical campus to receive adequate health care. It was a really inspiring talk, to say the least! He also has a book written about his life called Strength In What Remains if you're interested in learning more about him! I'm glad that I ultimately decided to attend the talk. It really is wild just how drastically different someone's life can be, simply based on where and when that person was born.
All done! Y'all be sure to have an awesome week and make sure to GO VOTE IN YOUR PRIMARY ELECTIONS!!!
"The trick is in what one emphasizes. We either make ourselves miserable, or we make ourselves strong. The amount of work is the same." – Carlos Castaneda
– Black Man, M.D.