It looks like the New Year is starting off on a strong note for me!
Well, nothing major has actually really happened this past week…but it's been a great week nonetheless. I spent the rest of my winter break at home in VA with my family, neighbors and girlfriend, where I was able to bring the New Year in! After the whole celebration that came with New Year's Day, I had to drive right on back to Winston that same day in order to start my Anesthesia Sub-Internship the very next day. Yeah I know, it kinda sucks to have to start back up the day after New Year's, but I can't really complain after having had no clinical responsibilities since my last day of my Sub-Internship at CHOP back before Thanksgiving break. I've literally spent the last 6 1/2 weeks doing a whole lot of traveling, interviewing and sleeping with nothing much going on in between. Okay I'm lying, I definitely had plenty of SNMA administrative work to take care of, especially making sure that we kept our social media presence strong this past month. Also, I've been actively trying to decide where I want to spend the next three years of my life, which honestly isn't the worst problem to have….but still, it's a tough decision to make. I would rather be in this scenario than be in the scenario I was in when I was applying to medical schools, essentially begging for a school to give me a chance at earning a medical degree and to put me in hundreds of thousands of dollars worth of debt along the way.
The whole point I'm trying to make is that I've had a great time using my time the way that I've wanted to use it this past month and a half. Having to go back to a clinical schedule wasn't that smooth of a transition, but the nature of my current rotation has made it relatively painless. I started it this past Wednesday with a brief orientation, where I swiftly learned that I was going to have to take a midterm exam, a final exam, and a mock OR simulation exam.
I went into the rotation knowing that I would have to unfortunately take a final exam, but A MIDTERM AND A SIMULATION EXAM?? THREE WHOLE EXAMS??? IN ONE MONTH??? JEEEESUS *in my most authentic Cameroonian accent*
I almost forgot to mention that I have assigned readings from a giant textbook each night, which is where the material I will be tested on will be coming from. Oh, and I've repeatedly heard that the tests were incredibly difficult.
And to top it all off, I'm going to have to present a topic of my choice to my peers and an attending at some point in the next couple of weeks.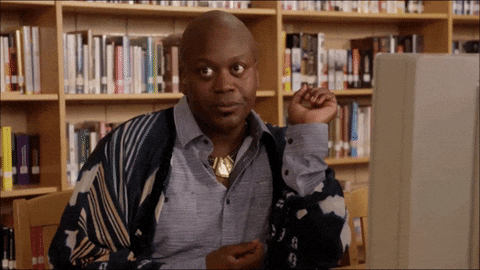 So yeah, the requirements are ass, but it's all relatively offset by the fact that everyone in the department seems to be really chill. Plus I get to pretty much design my own schedule when I'm in the OR, meaning that I can pick whatever cases I want to go to, with breaks included in my schedule. And while I have to be at the hospital at 6:00 AM, my workday is pretty much over by 3:00 PM, unless I decide to stick around for another hour for the residents' lecture. So yeah, no complaints there. My first few days have  been great, and I feel that my day-to-day experience throughout the rotation will be engaging, informative and fulfilling. I did forget to mention that each medical student on the rotation has to do one long call shift each week (6AM – 10 PM), so I got that delightful experience to look forward to. 😊😊😊😊😊
Outside of the hospital, I got the opportunity to interview some more medical school applicants, which was pretty cool. Because I had already gone through this experience once before, I was privy to what was expected of me and the applicants as I interviewed each of them. It's very interesting to watch how one standard prompt can be processed in so many different ways. You would be amazed at what the applicants come up with. All I'm going to say is that if thinking on your feet is a requirement to get into med school, the competition is only getting tougher and tougher. The morning also seemed to fly by faster because I was fully aware of how things flowed. I have a couple more interview days that I will be helping out on, and I'm looking forward to serving as an interviewer on those days!
That's really all I have to say today. I have my FINAL residency interview this Tuesday at UVA, which is the one that I may or may not have mentioned in an earlier post that I couldn't attend because of a snowstorm last month and thus had to reschedule. I honestly wish that I didn't have to do any more interviews now that I'm back in school and all, but it's for the best. After this one, I'm all done with interviews and I can officially begin working on my rank list! 😄🙈
I hope that your New Year has been off to a spectacular start! Let's make this week a fantastic one! 😁
"Conditions are never perfect. 'Someday' is a disease that will take your dreams to the grave with you…..If it's important to you and you want to do it 'eventually', just do it and correct course along the way." – Timothy Ferriss
– Black Man, M.D.
P.S. – Now that the House of Representatives has offically switched power as of last week, I really am starting to feel those invgorating jolts of hope that were shattered soon after the shocking and disastrous 2016 elections. It's a feeling that I've sorely missed these past couple of years. Shoutout to the new, diverse wave of Democrats in the House!!! 🙌🏿🙌🏿🙌🏿