I don't know about you, but I was a bit shocked when I woke up this morning and realized that today was the last day in March. Like, WHAT?!?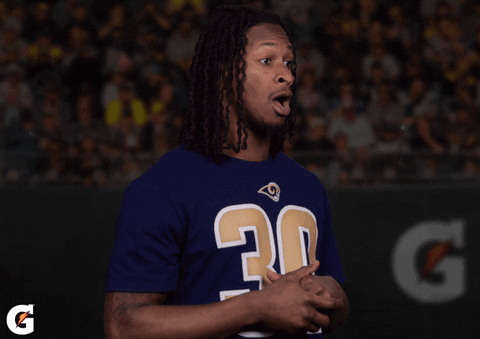 It feels like JUST yesterday that I woke up and blasted Future's "March Madness" on my speakers on the morning of March 1st! (Yeah I'm lame, so what? Fight me 😤)
While the month has flown by quite fast, I have been intentional in taking the time to appreciate the easygoing and exciting vibes all around me throughout the month. From rotating through my informative, yet chill Radiology clerkship to experiencing Match Week and transitioning into my second flex block, I haven't really had much reason to stress about academics as of late. Also with March Madness going on, I've had such a great time watching the games and either celebrating the survival of some of my brackets or bemoaning one of my bad picks. (UNC's recent loss definitely screwed up a few of my brackets 😅)
Honestly, I would be chillin' even more if I wasn't working in the position of Interim Regional Director for my region of the SNMA. I'm not going to lie, the constant work that I've had to perform in this position has taken up quite a chunk of my free time and has kept me busier than I had envisioned being during this time in my fourth year, especially since the Annual Medical Education Conference is coming up in a few weeks. And let's not forget that I still have to fulfill my duties as one of the External Affairs National Committee Co-Chairs, so that has been keeping me busy too. 😅 Even though I've only served as Regional Director for a little over a month now and didn't really have much onboarding at all when I took on the position, I think that my team and I have done some good work so far in pulling the chapters in the region together, effectively communicating with them so that everyone was on the same page, and getting them prepared for the conference. I really have to emphasize how crucial the people helping me have been in making my life easier as Regional Director. Shoutout to all of them, because your boy would currently be incredibly lost in this role without each of them! Can't wait to see them all at the conference so I can thank them in person!
This past week, I spent a good amount of time taking advantage of some opportunities that had been afforded to me. I attended a community town hall meeting hosted by the Office of Cancer Health Equity, where we had a discussion about the findings of a community assessment that was done in East Winston concerning cancer care for African-Americans. While I was there, I got the chance to listen to what the East Winston community thought about the healthcare systems present in the city and to help brainstorm solutions to the issues that people in that community are facing. It was enlightening to be able to communicate directly with the community and it reminded me of all the community work I participated in during my Immigrant Health/Public Health rotation. Engaging in these community experiences has provided me a framework that I can use in the future as I attempt to impact my future community as a physician in effective and meaningful ways.
In addition to attending the East Winston community town hall meeting, I got the chance to listen to Dr. Bonnie Mason, the founder of Nth Dimensions, speak at a noon conference that revolved around mentorship for underrepresented minority residents at Wake Forest. She gave an engaging and memorable talk on mentorship and shared with us some very practical advice that we can use during our residency years and throughout life in general. I then got the chance to talk with her as well as with some other minority physicians in the community at a dinner later on that evening, where two prominent physicians in the city (Dr. Lawrence Hopkins & Dr. Charlie Kennedy) were honored. The URM resident mentorship program at Wake Forest was officially named after them at the dinner, and they also had the day of March 27th named in their honor by the mayor of the city of Winston-Salem! It was a wonderful dinner that showed me the incredible impact that physicians can have in their respective communities. I hope to have a similar level of impact in the communities that I serve in the future!
On that positive note, I'll go ahead and wrap up this post!
I hope that your week is an excellent one! 😁
"Trust yourself. Create the kind of self that you will be happy to live with all your life. Make the most of yourself by fanning the tiny, inner sparks of possibility into flames of achievement." – Golda Meir
– Black Man, M.D.
P.S. – I watched "Us" last Sunday and it was such a great movie! Had my mind all messed up for the next day or two though…I definitely recommend watching it if you haven't already!!