My summer vacation is officially over.
I'm sitting here back in Winston-Salem wondering how fast time can fly by as I prepare myself to start my second year tomorrow. My summer vacation was very relaxing, thrilling and rewarding to say the least. I enjoyed every minute of it. As a matter of fact, my summer break was so great that I feel completely rejuvenated! I'm actually very excited to begin this new chapter in my medical career! Everything we will be learning this year will be absolutely critical to know if we want to blossom into effective doctors. It will also just so happen to be vital information for our impending Step 1 exam, which is my #1 priority this school year. (The fact that I'm taking it in less than a year though…) This year, we'll be focusing on organ systems and learning about the physiology and pathophysiology of each one, starting with Hematology/Oncology (Blood & Cancer) tomorrow. Studying the organ systems and how they make the body work is what I thought I would be doing when I first embarked on the pre-med track in college…instead, I got bombarded mercilessly with multiple years of Evolutionary Biology, Organic Chemistry, Physics, etc. So being finally able to actually learn about how the human body functions on a day-to-day basis sure does invigorate me! Plus, the medical school building moved to a new building downtown…which just so happens to be literally next door to my apartment 😁. I can actually make it from my bed to the classroom in less than 5 minutes if I really wanted to! So needless to say, this is going to be a hell of a convenient year.
Before getting back to the good ol' Dash city, I spent a week at home with family and friends. I didn't really do much except hang with my little brothers, run errands for my mom, watch the Democratic National Convention (I just might drop a few tears when President Obama leaves office 😢😭), chill with some of my cousins, catch up with childhood friends, and play FIFA/Mortal Kombat/Monopoly. It was such a chill final week of summer. Oh and guess what?
I FINALLY FINISHED BLACK MAN IN A WHITE COAT.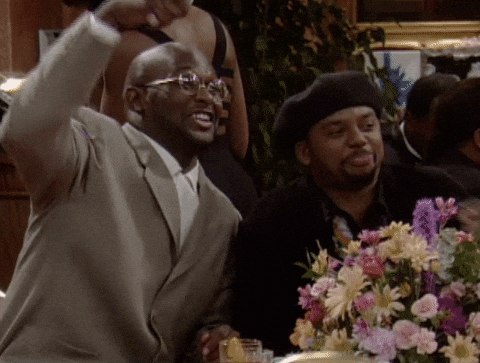 Took me almost a year to get through it, but I did it! It really shouldn't have taken me that long to read through it…but on the other hand, in that long span of time, I was able to fully absorb Dr. Tweedy's story chapter-for-chapter. There are so many topics in the book that could potentially used for great discussions, that's for sure. Lol, I could literally write a series of posts concerning several of the many topics brought up in the book.
On a side-note, before I left home to come back here, I visited an older cousin who works as a Nurse Practitioner and her two kids. While I was there, we had an interesting conversation about how different the mentality of receiving healthcare is in Cameroon and other countries like it. I don't even know how we came up on the topic…but we ended up talking about it for almost an hour. She was telling me how a good number of people in Cameroon would rather pray or look for other sources of "traditional" care whenever them or one of their loved ones became ill and because of this resistant mentality against Westernized medicine, the nation of Cameroon as a whole has a lower life expectancy and people there tend to wait until the last minute to receive adequate care. She also talked about how certain conditions are stigmatized there, with an example being epilepsy. The craziest thing about it all is that if any one of us from America were to go there to help inform them about the benefits of Western medicine as well as the inherent dangers of some aspects of their traditional mentality, we would most likely be seen as "know-it-alls" and viewed as if we thought we were in some way "better than them". It just goes to show how powerful a mentality can be, especially when it comes to giving and receiving healthcare. This is very important to keep in mind if you are going to be providing healthcare to people of various populations. Hell, it's important to keep in mind in general. Trying to understand where someone else is coming from can really help you reach a compromise when it comes to solving issues.
Man, I lowkey can't believe I'm about to start up my study routine again. Yes, I'm ready, but at the same time this really is the last day of my vacation. So I suppose I'll go and enjoy it now before having to start classes at 8 AM tomorrow. But before I do, I just need to shoutout the students I worked with in the Motivation Program this summer one more time. They actually made an appreciation video where each of them expressed their gratitude to the Office of Diversity and Multicultural Affairs for their experiences in the program. Click here to view the video that warmed our hearts!
Here's to a spectacular start to this new school year! Shoutouts to all the new medical students around the nation starting off their medical school careers!
Make sure you have a resplendent week! You have the power to do so!
"When someone tells you it can't be done, it's more a reflection of their limitations, not yours."
– Black Man, M.D.