Alas, the Motivation program has come to a beautiful end.
Which means I have exactly one week left until I start my second year.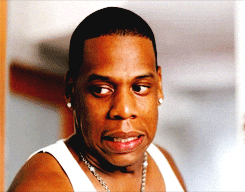 Thankfully, I get another chance to see my family before I head off to studying the copious amount of lectures waiting for me back at school. I'll leave from Miami tomorrow morning (I can't stand paying baggage fees…), chill back home for a few days, and head off to Winston this upcoming weekend. Should be a good week.
Now there's a reason I described the end of the Motivation program as beautiful. It all ended last Friday afternoon with a lovely banquet that was full of emotion, pictures and heavy hor d'oeuvres. (I definitely had my fair share of Swedish meatballs and shrimp. ☺️) The banquet started with the Executive Director of the program welcoming everyone to the banquet and thanking each of the staff & faculty in the room. She then had me and my co-TA stand up to be recognized and gave a congratulatory speech thanking us for our help in the program. We were then each gifted with a card and a stethoscope (ayeeee!!!) and in a surprising twist, we were summoned to the podium to say a few words to the audience. Gotta love impromptu public speaking. After all that, the two student speakers selected by the class delivered their touching speeches to the audience. Their words of gratitude and admiration brought both laughter into the room and tears to the eyes of some of the students in the crowd. Watching them speak on a public platform and witnessing how grateful they were of the program was an awesome feeling in itself. After they spoke, certificates were given out to each student and the program ended with a story from the Associate Dean for Diversity and Multicultural Affairs of the Miller School of Medicine. Then hella pictures were taken for the next hour or so. It was a great time overall. What made it 10x better was the card I received from the students with a note and a signature from each of them on it.
This slideshow requires JavaScript.
Reading what they said in the card moved me more than anything else did that day. (I also got the "Proton Award" from my students the night before for being such a positive force throughout the program 😂.) After the banquet ended, one of the students came up to me and sincerely thanked me for being a presence in the field of medicine and told me how motivated he was by my blog. He not only appreciated the content of it, but it also is encouraging him to read more so that he can increase his reading speed and his reading comprehension overall. Isn't that dope or what? Hearing testimonials like that is what keeps me going with this blog and with this path of medicine in general.
A couple of days prior to the banquet, the SNMA chapter at the UM Miller School of Medicine hosted a forum addressing the racial tensions being felt nationwide as a result of the continued use of excessive force by some police officers in the country against African-Americans. I'm happy to say that the classroom was packed with a diverse array of people from various backgrounds and that we were all willing to listen to each other express ourselves in an inclusive atmosphere. Mediated by the same Associate Dean for Diversity & Multicultural Affairs, we decompressed and reflected on many topics including privilege, the power that medical students have to implement change, advocacy & accountability, how institutional forgiveness of institutional racism in the system causes distrust with the system in this country, the pool party incident that took place last year in Texas, the vast number of incidents of police brutality that have taken place these past few years, the importance of legislative action and instituting actual change in the community, and racial profiling. I found it interesting when he mentioned that many of us have various privileges that we may not be aware of due to their mainstream nature in society and that we should be cognizant of them. He gave white privilege and heterosexual privilege as examples, but he said that there are numerous ones out there that many of us don't even realize we have when compared to others around us. In regards to speaking out and taking action as medical students and doctors, a first-year student asked how we could do that if we are supposed to be outwardly neutral. A fourth-year med student responded that we shouldn't have to be afraid to speak out on political issues, especially when it comes to political issues that directly impact the livelihoods of our patients since we are meant to be advocates for our patients, no matter what. Later on in the discussion, an Ed.D spoke on how he was racially profiled by the police as he was driving his wife's car one day. They had informed him that the vehicle had come up as stolen and they drilled him with questions about it before letting him go. One more thing that piqued my interest during the discussion was when a medical student, a young white male, spoke on how much he appreciated the inclusive tone of the talk and how he was initially worried of race-bashing when he came to the discussion. He stated how he wanted to be helpful in making progress happen and that he wants to fully educate more of his friends about the very real issues that people of color face on a daily basis, but is also uncomfortable asking black people certain questions due to his fear of coming across as aloof or offensive. Another medical student, a young black female, responded by telling him he can help the cause simply by educating others that may be ignorant about the current issues at hand and actively engaging with the community in various ways. She also mentioned how important it was for him to inquire about things that he may not know much about even if it may come across as ignorant, because the answers he's looking for will kill that ignorance. All in all, it was an engaging and extremely necessary forum. In order for things to get better, we must continue to talk about these issues. But we also need to complement discussion with action, because talking didn't save Mr. Charles Kinsley from being absurdly shot at by an officer as he laid on his back with his hands in the air while trying to calm down his autistic patient sitting next to him. Ridiculous. Thank God he's still alive.
That about does it for this post. I unfortunately have to now go and pack for tomorrow…
Make your week a fantastic one!
"I learned that courage was not the absence of fear, but the triumph over it. The brave man is not he who does not feel afraid, but he who conquers that fear." – Nelson Mandela
– Black Man, M.D.