Welp.
I'm facing the final week of the Motivation program that I've been working in for the past six weeks of my summer vacation. I don't know how I feel about this…I've been having a great time down here 😥. Actually, I'm lying. I know exactly how I feel. I'm shocked at how fast time slid by. I'm sad that this program is coming to an end and that I'll have to change up my daily routine once again. I'm very happy for the students that will be taking their final exams this week to finish off the program, but I'll also miss all of them because who knows when I'll ever see any of them again after this week. I'm internally sobbing because after these next two paychecks, I'll be living in the government's pockets again (with interest). I'm excited to start the school year up in two weeks, yet apprehensive about not having as much free time as I currently am enjoying right now. I feel very well rested and recharged, but I'm not ready to give my last summer break up just yet.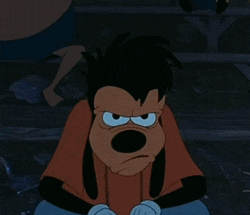 Oh well. Such is life. Talking about how I feel isn't gonna turn back time or anything. I can certainly say that I've had a great time this summer though. It got even better earlier today when I jet-skied for the first time in Bayside near Miami Beach! That was another incredible experience…the view of the city was stunning 360° around me as I was gleefully speeding across the boundless waters of the bay. When I say I was gleeful, I really mean it lol. I was grinning from cheek to cheek, screaming "WWWOOOOO!!" like Rick Flair (or Pusha T, take your pick), fully taking in the scene around me, singing random lyrics at the top of my lungs and happily praising God for allowing me that awesome experience. I would have taken a video of myself skiing along the waters, but I wasn't trying to donate to "Bayside's Underwater Apple Store", as one of the jet-ski workers put it. What I look like, losing my phone for a damn snap…boyyy I woulda done my mama a favor and slapped myself. So with that said, the only pictures I got of the experience are the ones locked in my memory. That'll have to do. If you've never been jet-skiing before, I highly recommend trying it at least once! It's nowhere near as crazy as jumping out of a plane, I'll be the first to tell you that. There's also a low chance of you actually falling off…you've gotta be acting reckless to fling yourself off your jet-ski.
For last week's Dinner & Discussion (our final one 😭), we had a first-year intern fresh out of medical school come in and speak with us about her life. She actually turned out to be an old friend of mine, who graduated from UM when I was just finishing my freshman year there. Isn't that cool or what? But before she came in, the director of the program allowed for some students to express how they felt about the program overall since it was all coming to an end soon. I knew the students appreciated the program and all, but I was pretty surprised to see how emotional some of them got when they shared their feelings about their summer experience. I could see that they really took so much out of the program and that it has been a necessary catalyst to their growth. One student talked about how she was able to find herself in the program while another talked about the great familial atmosphere that the program encouraged. Yet another student spoke on how she had a low amount of confidence soon after starting the program, but then received a considerable amount of motivation from the group after realizing how willing everyone was to build each other up as opposed to tearing each other down. My co-TA and I even got some shoutouts of praise from the students. 😁 It was awesome to see how influential the program has been for them, both on an individual basis and as a whole. Now after the intern entered and introduced herself, she started to speak on how much she loved her medical school and how she had to adjust from her hometown of Miami to the overall climate and culture of D.C. She then got deep and talked about how important it was to not compare yourself to other people in your class due to the wide variety of life experiences that others possess. I personally agree with that viewpoint…trying to compare yourself to someone else (especially in medical school) is one of the quickest ways to launch yourself into a depression, because you'll always be wrongly doubting yourself and your capabilities. She continued the discussion by touching on how necessary it is to be honest with yourself at all times, how she finds herself being conscious of how people perceive her as a black Haitian woman in medicine, and on the incredible importance of confidence and how one needs to use it in order to fight any self-defeating thoughts that may lurk in one's head. Overall, it was another fantastic discussion, just like all the other ones have been this summer. Needless to say, I'm extremely proud of her and what she has been able to accomplish so far!
A couple of last notes. First, I just finished a sad, yet incredible book written by a top-notch neurosurgeon who actually just passed away last year at the young age of 37 from Stage IV lung cancer. This highly established man was in his final years of his neurosurgery residency program at Stanford when he was diagnosed and lived just long enough to be able to graduate from his program. In his book, When Breath Becomes Air, he eloquently describes his upbringing, his many experiences from college to residency and how his life came full-circle when he was forced to face death square in the eyes. This book had me really appreciating life and how mortal we all are in this world. Be sure to check it out if you ever have a chance. Finally, I've added a new section to the blog called LifeSavers. This page describes many of the general resources that medical students typically use in the first couple years of school as well as a number of resources that I personally used during my first year. I hope that it'll be helpful for any of you out there that are either currently looking, or will be looking, for resources applicable to health careers. I'll be updating it as I continue to advance through school! In addition to this new page, I was recently granted a video interview with Ms. Ashley Roxanne from Daily Medicine Blog where I talked about life as a med student at Wake, some of the biggest lessons that I learned in my first year, the mistakes I felt that I made as a pre-med student, how to find a mentor along with a number of other subjects. The link can be found on the "About Black Man, M.D." page of this blog. You can also click here if you would like to check it out! I apologize in advance for its length and my fast, sometimes-hard-to-understand speech. (Learning how to speak slower and clearer is an ongoing process for me!)
That's it! Please stay optimistic and safe in this unstable world!
"What we can or cannot do, what we consider possible or impossible, is rarely a function of our true capability. It is more likely a function of our beliefs about who we are." – Tony Robbins
– Black Man, M.D.
P.S. – R.I.P. to the 84 people who tragically lost their lives in the terrorist attack that took place on La Fête Nationale (Bastille Day) in Nice last week. R.I.P. to the three officers who were tragically and unjustifiably murdered in Baton Rouge this weekend. May God be with all of their families and loved ones. There's too much senseless violence in the world man. Every day there's a new tragedy on the news. It's depressing as hell. Violence isn't the answer to our problems. Peace, Love and Happiness is all we need man. Peace, Love and Happiness.