Tell me why I went into this weekend TEN lectures behind in material.
TEN LECTURES BEHIND.
The sad part is, I was actively trying to keep up all last week. But between the SIXTEEN lengthy lectures given to us just last week, my three and-a-half hour clinical skills class, my Clinical Practice Assessment Exam (CPX) where I had to interview & perform a physical exam on a standardized patient and then complete a write-up which took me FOUR HOURS to finish, and all the other little things I did on the side this past week, it's been one hell of a struggle trying to keep up. So much for Pulmonology being a chill block.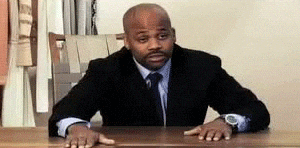 But let's backtrack to my CPX first. Why did it take me four hours to complete that write-up man? I'll tell you why. It's because not only did I have to summarize the patient's History of Present Illness, Past Medical History, Review of Systems, Family History and Social History, but I also had to go on and describe her physical exam findings, write up an assessment of the patient, come up with a differential diagnosis of what I believed the patient had, and then describe in detail as to why I picked each of the conditions I believed she had. Ohhh but that's not all folks. After describing my differential diagnosis, which took over an hour itself, I then needed to come up with a structured plan as to how I was going to move forward with this patient, which included my diagnostic work-up, the anticipatory guidance I was going to provide to the patient, my treatment recommendations, and my disposition of the patient (where I'm going to eventually send her). That's an unbelievable amount of work yo. And to think that this will become a regular routine as I get further in my training and eventually work as a doctor…😥. Why do I get the feeling that the doctors out there reading this are chuckling to themselves? Maybe because writing patients up isn't actually as big of a deal as I'm making it seem and I'm just being all dramatic about it. Or maybe I went way overboard with my assignment. Regardless, I put my best effort in it and it took me a really long time to finish it. I pray that no other write-up will take me as long to finish. But if I get this diagnosis right thoooo…..😏.
The actual encounter with the patient was straight though. I've really come a long way in my interview skills, but I can still be better. I kicked myself for missing a couple of questions that I would have liked to ask and as for the physical exam portion, I did just about everything I needed to do but forgot to do one or two maneuvers that just so happened to conveniently spring back into my mind right after I walked out of the exam room. It's whatever though, I felt like it was my best CPX performance yet. Can't wait to finally get some feedback this week from the doctor who was grading me. Also the standardized patient did a phenomenal job acting out her severe chest pain…I did get her to crack a few smiles though, hehehe.
A couple days prior to my CPX, I watched a documentary screening with other classmates who are in the Service Learning Scholars program like me. The documentary was called "Private Violence", and it followed the lives of a few women who had tragically been in very abusive relationships. These women had been beaten very badly by their spouses on a constant basis, but were also finding it hard to leave their spouse for good due to the unhealthy psychological nature of their relationships. It also didn't help that the varying state laws in place for domestic violence cases were flawed enough to not help the victims feel any safer from their spouse. One woman was severely beaten over and over again and when she finally mustered up the power to seek justice, her pictures of her bruised and bloody body didn't meet some type of "standard" set by specific states' laws, so the man accused would only have to go to jail for a maximum of 180 days. It's insane. In some states, you sell weed and go to jail for years…but then you can beat up your partner on a constant basis and the most you'll go to jail for is six months?? There are a lot of flawed laws out there that need to be changed. We then also had a discussion about the documentary as a group and touched on the challenges that physicians need to face as well as what needs to be done when dealing with the issue of domestic violence in their patients' lives. It was a very interesting and necessary event to have overall. It also gave me a framework to keep in my head whenever I interact with patients in the future who are dealing with domestic violence issues. After attending that, I proceeded to go and watch the first presidential debate…mannnnn don't get me started on that bull. Actually I'm not even gonna go into how I'm feeling about this "presidential race" right now. Just please go out and VOTE for the sake of not only you but this country as a whole.
One more thing, I officially applied for my Step 1 exam this past week. Let me repeat that. I'VE OFFICIALLY APPLIED FOR MY USMLE STEP 1 EXAM. This has gotten so real so fast. I registered to take it in mid-April so I got a good amount of time before then, but I'm well aware of how fast time can fly. I'm just gonna work my tail off until then and pray that I get the score that I feel I deserve. I'm already thinking about how my nerves the night before will probably keep me from being able to fall asleep…I'm gonna have to find a solution to that. Oh, and you wanna hear something ridiculous? The exam costs $605 to take! SIX HUNDRED AND FIVE MOTHERLOVIN' DOLLARS!!! I very audibly gasped when I saw that amount and immediately closed my laptop. But then guess what I remembered? My school reimburses us for the cost of the exam! Wake is soooo clutch man! THE REAL MVP. So I deposited the check that Student Affairs gave me, applied for the exam, and gleefully checked my bank account to verify that the amount in my checking account was unchanged. And lo and behold, it was unchanged.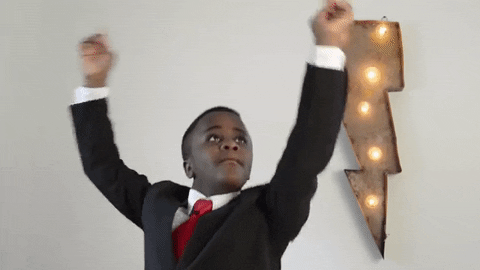 Gotta get back to catching up to these lectures though, I only have three more to go before I'm all the way caught up again! I definitely don't wanna be behind before facing the four lectures we have tomorrow morning along with the longitudinal classes that will be taking up my afternoon. Jeez.
Have a marvelous week! 
"Inaction breeds doubt and fear. Action breeds confidence and courage. If you want to conquer fear, do not sit home and think about it. Go out and get busy." – Dale Carnegie
– Black Man, M.D.