I officially finished my Cardiology block last Monday!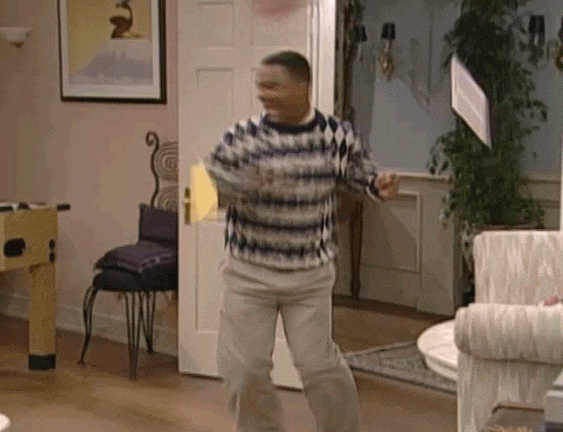 It was a tough block, but I found the material to be interesting overall and contrary to a large portion of my classmates, I actually liked interpreting EKGs 😅. I took my Cardiology exam and I ended up doing pretty decent on it…I missed a few questions that I definitely shouldn't have missed, but that's neither here nor there. I feel comfortable with what I've learned in that block overall. I then found myself in Greensboro after the exam with some friends and had lunch at this pretty good burger restaurant, where I ate this massive burger that definitely didn't help raise my HDL levels (good cholesterol) or lower my LDL levels (bad cholesterol). Talk about irony. We then ended up bar hopping for almost four hours…and since it was a Monday afternoon, you can imagine how empty the bars were. And no, I did not get drunk lol. To tell the truth, I was ready to leave after the second hour…but between playing Catchphrase at one bar and Shuffleboard at another, I did have a great time winding down with friends. Then that night, I proceeded to finally start watching Atlanta, which is Donald Glover's very popular new show. So far, I absolutely love it. And this is coming from a guy who doesn't like to watch TV. I then had a free day of rest on Tuesday, where I got a lot of things outside of schoolwork done. Needless to say, it was awesome not having to open a book or read notes that day.
Then we started the Pulmonology block on Wednesday morning. I had heard very good things about both the course director of this block as well as about this subject in general, so I was ready to get going with it. The very first thing the Pulmonology course director did after we walked into class was read a wonderful poem for Tori and express his condolences to us. I immediately knew that I would like this guy as well as this block. And so far, I have very little to complain about in regards to subject material. Compared to the vast intricacies of the heart, the physiology of the lungs have seemed pretty straightforward to me. Then again, maybe that's because I've already learned a ton about both the heart and the blood, both of which the lungs work very closely with. How cool is it that the more organ systems I learn about in the body, the easier it is to grasp the new ones I come across? It's like a huge game of Pokemon or something; the more experience I have in learning how certain organs of the body function, the higher of an overall level I achieve! Just like the more experience your Pokemon get in battles, the more they level up. And the exams are like gym leaders that I have to battle in order to move on to the next block/the next gym leader! Lol, this analogy is actually so stupid. I'm mad I actually had the nerve to come up with it. I was such a Pokemon nerd growing up, can you tell? I was the guy who would play the games on the Game Boy, beat the game and restart the game just to beat it again. I was so damn proud of myself when I finally completed my PokeDex with the 150 original Pokemon…I don't have Pokemon Go though. I admittedly was gonna download it when it first came out, but the servers were crashing…so I took it as a sign that I wasn't meant to have it because Lord knows I would have been looking like a fool trying to catch 'em all.
Okay I'm starting a new paragraph because I just went way off-topic for no good reason. I have my first Clinical Skills exam (CPX) this Wednesday, where I will be tested on a standardized patient encounter. I'll be interviewing the patient as well as performing any necessary physical exam maneuvers on him/her. Here's the catch though: I have to come up with my own interview questions and physical exam maneuvers. In the past, we were told what we had to do during the CPX, but now they're loosening our leash quite a bit. I'll also have to do a write-up of the patient and turn it in within 48 hours of the encounter. Oh the joy of being a second-year student. This is gonna be fun.
On a more serious note, I really can't stand the fact that more and more black men are being murdered by law enforcement. It's really sickening, to say the least. I could write down all my feelings about it, but that's not going to do much of anything. I'd only be preaching to the choir for the most part. Plus, I've already penned most of my feelings about this issue back in my Chills post. The level of ignorance that is currently present in this country when it comes to the Black Lives Matter movement just baffles me. The fact that many of the people who have much to say about Kaepernick taking a knee during the national anthem come up short of something to say when a black man is unjustly silenced by a bullet is painfully astounding. The fact that we have to protest and demand that our lives be seen just as equal and precious as the lives of other Americans is pretty damn sad. The poisonous mentality of seeing white as "Okay, let's de-escalate the situation" and black as "UP TO NO GOOD" just reinforces the prejudice that certain groups of people have for Black people as a whole. That unfair bias is a HUGE part of the issue that we are facing today in terms of racial equality. The different shades of color and various cultures that make up the people of both this country and this world is what makes humanity so beautiful. Black lives matter just as much as the lives of any other human life in this world. So why are we being disproportionately killed off? Why is the killing of a black man by law enforcement becoming more and more desensitizing in this country? Why does it seem that hashtags of the slain have become a part of daily life in this country?
WHEN WILL THIS NIGHTMARE END?
"The enemy is fear. We think it is hate; but it is fear." – Ghandi
– Black Man, M.D.
P.S. – I had a dream a couple nights ago where I was talking to Rihanna and she told me how much she loved reading my blog. Lol, a man can only dream, right? But they say dreams do come true…