That extra hour of sleep was very, very clutch.
But this also means that it's going to get darker earlier, which is annoying.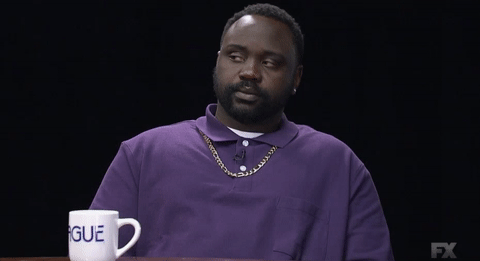 Winter is officially coming. And you know what else is coming?
ELECTION DAY. 😭😭😭😭😭
I don't want the Obamas to have to leave the White House!! President Obama is the coolest & chillest president we've ever had man. I remember watching him the night he got elected into office 8 years ago…I also remember that stunning black & red dress the FLOTUS was wearing that night too lol. I had actually (unnecessarily) recorded President Obama's whole acceptance speech on my family camera, and I remember thinking to myself: "If he stays in office for 8 years, I'll be 23 by the time he has to leave! He's going to be president forever!! YES!!!"
Well.
I'm 23.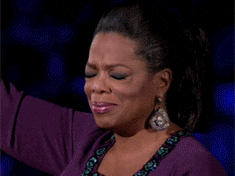 This election season has been an insane one…very truly an insane one. We all know that, so I don't even need to begin to explain how I feel about it. Just please, please, PLEASE exercise your right to vote if you haven't already! Let's keep America on track towards progress, and not rewind ourselves back towards our troubling history.
*Sigh.*
I'm gonna need a couple drinks Tuesday night.
On another note, the SNMA chapter at my school just finished hosting the annual Regional Medical Education Conference! It was an awesome experience, even though I had to miss UMiami's Homecoming for it 😓. (There's always next year, right?) Being able to not only watch, but participate in the sessions that I personally helped plan for was a great and rewarding feeling. The conference started off Friday night with registration and a welcome reception where SNMA students from around the region came and mingled with faculty members here at Wake. It was nice to meet some minority residents who worked here at Wake Baptist and to see the Dean again, who I had the pleasure of chatting with the previous night at the Twin City's Medical Society Mentorship Program reception. I then had a chill night with some of the other medical students, where we played card games and taboo and whatnot lol.
The next morning started off early with a light breakfast at the school, picture-taking, and more registration. We then had a plenary session about Racial Disparities in Receiving Mental Health Care, which was facilitated by Dr. Rahn Bailey, the current Chair of Psychiatry and Behavioral Medicine at the Wake Forest Baptist Medical Center. In his talk, he discussed various issues including the dangers of implicit bias in health providers against minority populations, the fears that people with a lower education level have when it comes to talking with their health providers, the importance of value-based metrics as a future payment method, what the ACA has the potential to do for patients, and the stigma of mental health in the cultures of minority populations, especially in African-American populations. Next came a session involving the topic of Harm Reduction and how it can be used to treat drug addiction. The speaker was a man who had actually dealt with homelessness and drug addiction in his past, but has now been clean for over 10 years due to the powers of harm reduction, which he described as the "middle ground between addiction and sobriety". He discussed how drug users who participate in harm reduction are 5x more likely to seek help in order to quit as well as how harm reduction works to reduce costs for future potential treatments for people using drugs. He also stressed how important it was to stay patient with patients when trying to wean them off drugs and to try and not get jaded about it, for seeing positive results in patients trying to achieve sobriety can take a very long time.
Following that session was another one based on the importance of Mentorship in Medical Education, where a faculty member from this institution stressed how vital it was to seek out mentors in order to maximize our opportunities in medical school. He also touched on the Twin City Medical Society Mentorship program here, where an advisee is paired with an advisor who is in the field that the advisee is interested in. Soon after that session was one that was based on the topic of Microaggressions, led by one of the co-presidents of the SNMA chapter here. In this session, we participated in an activity where we were presented with a couple of scenarios and chose our own path within the scenario by deciding what we wanted to do after a question was posed to us. It was pretty cool and it opened the floor for us to discuss various instances where we experienced microaggressions from either peers, faculty or other people while living out our lives. Then after that one came a suturing clinic, where I finally learned how to perform a basic suture! My first couple of stitches were rough, but I got a little better as I continued to work on it 😁.
Next came lunch and a short talk given by a representative from Be The Match where she discussed the importance of signing up for the bone marrow registry and the potential opportunities that we have when it comes to saving a life. (Rest in Peace Tori.) Then came the next session, which was a panel discussion focused on the topic of Gun Violence, Police Brutality and the Mental/Public Health Effects they have on minority populations. I happened to be the moderator of that discussion and thus facilitated the discussion between the three panelists and the audience. We talked about what we as medical students could possibly do when it comes to effectively addressing these issues, the power of the Black Lives Matter movement and the impact that police brutality and gun violence has on the health of the populations they target, just to name a few points. It turned out to be a great conversation overall! After this panel discussion were two more sessions based on Financial Planning for Millennials and Addressing the Health Needs of East Winston-Salem, an area of the city that has a high number of low-income residents. We then all took a bunch of pictures together, checked out the exhibitor's fair and attended a business meeting for the region to discuss, well, business. By the time that meeting ended, it was 5:00 PM.
But my day wasn't over just yet.
We all ended up at a country club nearby where we attended a banquet to close out the conference. It was the fancy type of banquet where we had 3 forks, 2 spoons and 2 knives or something like that. Plus, the whole four-course meal was served to us as we sat at our tables. The featured speaker at the banquet was Mr. Cornell P. Wright, who serves as the Executive Director of the North Carolina Office of Minority Health and Health Disparities. He touched on many things in this discussion, a few of which were, of course, the state of minority health in North Carolina, the infuriating truths that the 13th documentary brings up to the surface and the critical importance of health equity for all. He was also a really funny and interactive guy! It was an awesome ending to an awesome conference. I was so tired though, so I was looking forward to crashing in my bed…which I got to do only after hosting a kickback at my apartment complex for the SNMA medical students, which was a great time too. Like I said earlier, that extra hour proved to be REALLY clutch.
Jeez, I didn't think I was going to write this much about the conference. I have one more unrelated thing I wanna say before closing off this post though. So bear with me!
As you may or may not know, I took my clinical skills exam about a month ago and I felt decent about my performance overall. Turns out my evaluators thought so too for just about every part of the standardized patient encounter…except for the history-taking portion of the encounter.
The freakin' history-taking portion.
I swear I thought I did okay when it came to taking an HPI, Family/Social/Past Medical History, and Review of Symptoms. It wasn't perfect, but I didn't think I was going to get an unsatisfactory with my history-taking. It also didn't help that the standardized patient was confusing me with her two different conditions (she made it seem like she had three different problems). Boiiiii you shoulda seen my face when I got the email about having to fill out a form requiring me to meet with my coaches in order to work on taking a more effective history.
Like, C'MON MAN!!
I've been working on this ever since I pretty much got told to do better on taking a history early on in my first year. However, we weren't given any type of template this time around like in past clinical skills exams, so we had to reason our way through the interview and ask questions we felt were pertinent to the task at hand. I guess I did fine from a first-year med student point-of-view, because I pretty much asked the same open-ended questions that I've been taught to ask for the past year. However, the criticism came from the fact that I didn't ask enough closed-ended questions, which are questions that are meant to pinpoint specific symptoms in order to formulate a working diagnosis in my head. After watching the recording of my encounter and viewing the evaluation form that my evaluators used, I began to realize how apparent the holes in my history-taking were. But even though I passed the exam overall, I still couldn't really wrap my head around the fact that I really got an unsatisfactory on that part of the exam until I finally met with one of my coaches a couple of days ago to go over it with her.
After viewing the recording of my performance again with her and thoroughly discussing how I did, I truly then began to realize where my true problem lay. It wasn't that I was necessarily bad at history-taking; I was actually very much calm and in control throughout the whole interview. It's that, up to this point, I have been thinking of the questions I had to ask as a checklist that I had to fill out, even though I had been fighting to not think of it as that. It's just that over time, it just became easier to think of it as a checklist as opposed to actually trying to think critically about what was going on with the patient, something I hadn't even really realized I was doing until I had this discussion with my coach. It was a much-needed learning experience I didn't realize I needed and that I honestly didn't even want to accept at first because I had grown comfortable to my style of questioning. It also became vividly apparent to me that we didn't get a template of questions this time around because we need to be able to critically think about the patient on the spot, something I honestly wasn't doing well enough. Although I was extremely annoyed when I first got my evaluation back, I'm now very grateful about the feedback I've been given, which will work to make me that much better of a physician in the future. I also have a good feeling that there will be many more instances like this as I go about my training in the coming years…so I just can't ever get too comfortable with anything.
Aiiight, I gotta get back to studying guts and butts, a.k.a. the GI system.
Hope you have an amazing week!
"Be willing to be uncomfortable. Be comfortable being uncomfortable. It may get tough, but it's a small price to pay for living a dream." – Peter McWilliams
– Black Man, M.D.