Shoutout to Daylight Savings Time for completely disorienting me this morning.
I woke up at 7:30 this morning real confused after my alarm went off…then I remembered that we sprung forward an hour, meaning that I lost an hour of sleep. Smh. So in my half-asleep state, I decided to be nice to myself and give myself at least an extra 30 minutes of shut-eye. I turned off my alarm and completely forgot to reset it because, well you know, I was half-asleep. I blinked and it was 8:55 AM. Had me like: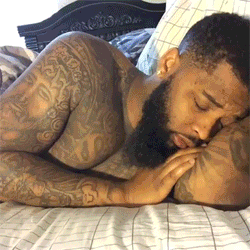 So that's how I started my day. I've been doing practice questions and going over my answers ever since then. As a matter of fact, doing absurd numbers of practice questions and reviewing them has literally taken over my life ever since I took my final exam last Tuesday. I've actually been answering numerous Step-style questions every day since then. It's been an annoying, yet fruitful experience so far. Annoying because these questions are hard as hell and are making me feel inadequate and whatnot. (Boooyyy do I have room for improvement.) But on the flip side, it has been fruitful because I've been learning and re-learning SO MUCH information while reviewing these questions. I can feel my knowledge expanding exponentially with each day that passes, and I just hope that my efforts in retaining all of this knowledge for test day prove to be beneficial. But yeah, this is what my life is going to look like for the next several weeks, so don't go and set your expectations high for my next few posts. I can almost guarantee that I'll fall short of the standards that you may have already set for my content. C'est la vie.
Lol I don't really have much else to say right now. I actually would like to get back to reviewing my questions…but before I go, I do want to shout out the fact that Winston-Salem is recognizing the work that a group of us medical students are putting in for the S.Y.S.T.E.M. program that I talked about with y'all a few weeks back! Us and our mentees were featured on the local news last Friday afternoon, which was really cool! I'm real happy that I was asked to be a part of this program and I hope that our exposure reinforces the importance of mentorship and representation to the public.
Aight, I'm outta here. Make sure to have a fantastic week! And to all of you who are on Spring Break right now, just know that I TOTALLY envy you.
"There are those who look at things the way they are, and ask why… I dream of things that never were, and ask why not?" – Robert F. Kennedy
– Black Man, M.D.