WELLLLLLP.
The time has finally come.
I'm officially stepping into my Step Study Block period.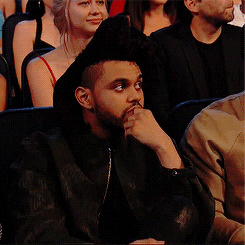 I took my final subject exam last Friday, which effectively ended the five-week long Endocrine/Reproductive block that actually happened to fly by pretty quickly. With the end of that block comes the end of my basic science curriculum. Well, I actually still have a 225-question final exam to take this Tuesday that covers Dermatology, Renal, Rheumatology and Endo/Repro, so there's that. I guess after that final exam is when I'll truly be free to step into studying for Step. But I've also been doing what I can to prepare for Step for the past month while studying Endo/Repro, and I have been actively using Step study materials throughout this past year alongside my coursework, so overall I feel more than prepared to begin this study block.
During my last week of classes, I had the opportunity to attend two different talks that focused on mental toughness and resilience in the medical profession, respectively, and to deliver a baby in a simulation lab. I'm gonna start with the simulation lab. It was such a neat experience! While we were in the hour-long session, we palpated plastic vaginas, performed bimanual exams on plastic uteri, palpated plastic cervices, and actually delivered a dummy baby from a dummy mom! Like, I was pulling the baby out of the mother's vagina and going through all the motions that a doctor would go through! It was pretty cool, although the dummies weren't real. That hands-on experience will DEFINITELY come in handy when I actually begin delivering real-life babies during my OB/GYN rotation in about six months. LMAO. Me?? Delivering babies??? I can hardly picture myself doing so. Try to picture me delivering a baby without snickering to yourself. Yeah, I can barely do it either lol. But then again, I've done a lot of things in my life that I never pictured myself doing in a million years. You know, like blogging.
I appreciated being in attendance for the talk on mental toughness, because I feel like it was very necessary for myself as well as the rest of my class to hear what the presenter had to say, considering the fact that we're all about to embark upon a marathon of constant studying. There was about a third of my class in attendance and I believe that just about everyone who attended got something positive out of the talk. The presenter, who is a 4th-year MD/PhD student, focused on how unbelievably powerful the mind is and how we can harness it to catalyze outcomes that are ultimately beneficial to us. What we think on a constant basis is literally what we become. So with that in mind, she talked about the power of having a "shooter's mentality", a basketball metaphor describing the mentality that you'll make your next shot, no matter what. So in our case, we'll be confident about getting our next question right on our practice tests, no matter what. She also touched on the strength of setting and completing goals that you set for yourself, having a "winner's circle", and making the most out of your current situation by having a "true realism" approach to life. In addition, she gave us practical mental exercises to use during our study block and in life in general, which included practicing the art of visualization, having a "game-face" & a "game posture" when we're doing our practice questions, breathing techniques (mantra breathing, inhale for 6 seconds/hold for 4 seconds/exhale for 8 seconds), and developing pre-day and post-day routines. I'm happy to say that I've been blessed to have been able to adopt an outlook on life years ago that is similar to what she had to say in her presentation, but I was also able to learn some very useful information as well!
The other talk I attended was actually a panel discussion that featured distinguished faculty members from different departments at the Wake Forest Baptist Medical Center. The event, which was called BOUNCE: Stories of Resilience and Courage in Medicine, focused on the pitfalls that each of these faculty members had in their respective careers and how they successfully recovered (or should I say, bounced back) from their setbacks! I actually attended this same panel discussion around this time last year and wrote a bit about it in my post, Growth, Control & Breaking Stereotypes. This year they discussed the dire importance of maintaining a healthy work-life balance/flow, making sure to never lose sight of who you are as you get busier working in the field of healthcare, and to not allow your work to completely consume you. Each of the stories that the faculty shared with us had the common theme of making the most out of a situation that you didn't foresee yourself being in and following your path with faith, even if it doesn't necessarily lead you in a specific direction that you intended to follow. One more important thing that was shared with us was the fact that everyone will make mistakes as a healthcare provider, for we are all human. With those mistakes comes the importance of transparency between the provider and the patient, because being completely honest with your patients will facilitate a trusting relationship overall. It was a great discussion and as always, I'm happy that I made the decision to attend. The free Chipotle dinner was a very satisfying added bonus. 😁
Mannn, I'm really about to take Step 1 in about five weeks. I feel like I JUST registered for the exam. Hell, I still remember penning One Chance as if it were just yesterday (I wrote it last summer). It's crazy that I've actually learned all the organ systems in the body. Now it's just a matter of synthesizing that information and being able to critically think through thousands of questions during this study block before finally sitting in front of my testing computer in Greensboro on the morning of April 10th to slay this exam once and for all. Lol it's almost like I'm playing a video game that I've been trying to beat for years. I've finally gotten through most of the levels and I'm at the level closest to the level where I fight the final boss of the game! Let's gooooooo!!!
CHALLENGE ACCEPTED.
Pray for me y'all.  😂😅🙏
"When you're up against a trouble, meet it squarely, face to face; Lift your chin and set your shoulders, plant your feet and take a brace. When it's vain to try to dodge it, do the best that you can do; You may fail, but you may conquer, SEE IT THROUGH!" – Edgar Albert Guest
– Black Man, M.D.