So I'm still out here grindin'. But y'all already knew that.
This Endocrine/Reproductive exam that we have on Friday snuck up so fast on me man. March snuck up even faster! How we've already managed to get through February, I'll never know. Also, with March comes Step Study Block. As a matter of fact, the study block starts NEXT WEEK.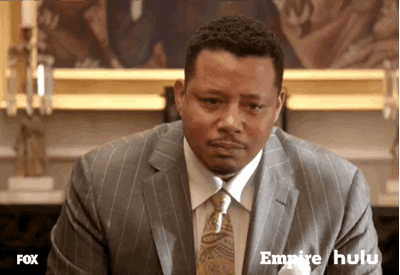 It's so unreal that I'm actually about to start tackling this exam head on. But I'm honestly ready to get it over with and even more ready to blaze past this Endo/Repro exam on Friday as well as the cumulative final next Tuesday that'll be testing us on everything that we've learned ever since we got back from Thanksgiving. Yes, I said Thanksgiving. And yes, I know that's a hell of a lot of stuff to be tested on. But guess what else is gonna test us on a hell of a lot of stuff? *DING DING DING* You guessed it! Good ol' Step.
Life after Step is gonna be strange and awesome at the same time. Strange because I've been having to work towards this exam ever since I first stepped foot into med school, so completing that checkpoint will be like closing a chapter of my experience here. With the closing of that chapter comes a new one, which is where the awesome part comes in. I'll be in the hospital on a daily basis actually taking care of patients! It'll be an experience completely different from what I've been accustomed to and I feel like I'll be able to learn even better by actually going through the motions on the wards. Speaking of, we actually FINALLY got our third-year schedules a few days ago! I got my second-preference schedule, which I'm very happy about! I'll start off in the summer with three months of Internal Medicine, followed by six weeks of OB/GYN, six weeks of Pediatrics, a month of Psychiatry, a month of Neurology, eight weeks of Surgery, a month of Family Medicine and lastly, a month of Emergency Medicine. It's going to be a grueling, yet fulfilling year. I'm also just gonna have to get over the fact that my already shortened free time will be even more severely shortened. 😅😰😭
This past week, in between studying for my upcoming exams, I completed my final Clinical Skills exam (CPX) for the year, attended my last Clinical Skills class of the year and shadowed another ophthalmologist at the hospital. My performance in CPX was fine overall, but I forgot to ask my standardized patient a couple of critical questions that would have made the diagnosis very clear to me. As I was doing the write-up, I was kicking myself about missing those questions because not asking those easy yet critical questions made it harder to complete my write-up. But on the bright side, I'll never forget to ask them again when I come across real patients in the future! It's definitely better to screw up and learn from my mistakes now rather than later when I'll actually be at least partially responsible for the lives of actual patients. Overall though, I've come a LONG way from my very first CPX, after which I was advised (forced) to get extra practice with my history-taking skills by interviewing patients in the wards. Thank God for growth lol. It was also crazy attending my last Clinical Skills class, because I had been with that same small group of people ever since I first started school. I learned so many practical skills in that class over the past year-and-a-half that will undoubtedly be critical to my success in the wards in a few short months.
Finally, my shadowing experience was pretty dope, as always. I was running in and out of various operating rooms with the ophthalmologist and the resident working with him, where they were performing some fascinating surgeries. The amount of procedures that you can do on the eye is pretty insane. One patient was getting laser treatment on her retina, another patient was getting her diabetic retinopathy treated and another one had an epiretinal membrane that she needed to get treated. There was also a patient with this condition called "morning glory syndrome", a condition in which one's optic disk fails to fully develop in utero. The field of ophthalmology just continues to fascinate me. It was a pleasure, as always, to be able to shadow that physician.
Alright, back to studying. Y'all have a great week! And keep the resistance up; never allow yourself and the goodness of humanity to be oppressed!
"The tragedy of life is often not in our failure, but rather in our complacency; not in our doing too much, but rather in our doing too little; not in our living above our ability, but rather in our living below our capacities." – Benjamin E. Mays
– Black Man, M.D.