I hope that you all have had a wonderful start to the New Year thus far!
I feel like someone says this every year but I going to say it anyway: I can't believe that it is already February! January flew by so fast! Like, I blinked and it was MLK day and then I blinked again and it was the first day of Black History Month. It's like the older I get, the faster time seems to fly by…it's frightening 😳
It seems like only yesterday that I was in D.C. celebrating both the birthdays of my friends and the New Year. If you were like me, you were watching the Georgia/Ohio State playoff game as the clock struck midnight and just about lost your mind as the kick was missed by the Ohio State kicker around the same time everyone finished counting down and started screaming "HAPPY NEW YEAR!!!"
That New Year's trip to D.C. was such a fun time! It's always great to be able to spend time with some old friends and to marvel at the historical monuments in our nation's capital in-person. I spent most of that week as the chief-on-call, so I was also busy taking care of program-related issues as they arose. Thankfully, there weren't many issues to manage outside of staffing. I also worked a couple of overnight shifts as the pediatric admitting coordinator, both of which weren't that bad at all.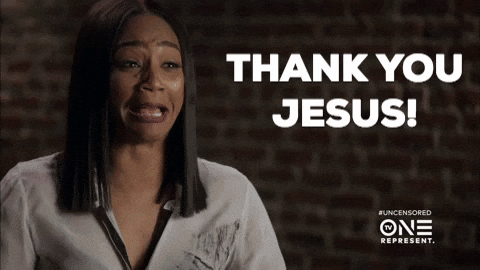 Once the holidays were over, it was back to grindmode in the office. We had seven residency interview days to host in the span of two weeks, which was no small feat to have to accomplish. On top of that, we had to go through the process of selecting the chief residents for the 2024-2025 academic year, which we successfully did! In addition to that, there were of course all the other tasks that we had to complete that were pushed off for a while during the holidays. And you already know that my clinical duties weren't about to slow down 🙃. So it was a busy January for me, which makes sense as to why it flew by so fast for me. We successfully finished out the interview season and celebrated our accomplishment with a fun brunch 😄. We then had a couple of Q&A sessions with applicants interested in attending them, and just recently completed our selection committee week where we as a committee discussed each of the ~300 applicants we interviewed over a 12-hour time span and ranked them accordingly. THAT was a lot of sitting and talking. That being said, it was interesting to see how the ranking process worked from a program's perspective and it provided me a lot of insight as to how I was selected to be a resident at my program. Now that we've completed this process, all we need to do is submit our rank list before the deadline of March 1st and wait to see who we've matched into our program on Match Day on Friday, March 17th!
Outside of getting all of this work done in the office, I was asked by the SNMA to participate in a couple of panels geared towards students interested in pursuing a career in pediatrics. One of them was a virtual panel called "What The Peds?" that was hosted by the national SNMA, where I found myself on a panel alongside a couple of seasoned attendings (one of whom is a program director), and a resident physician. The other was a hybrid (virtual/in-person) panel hosted by UNC's SNMA chapter, where I sat alongside several residents representing pediatrics, family medicine, and general surgery, along with an associate program director for our pediatrics residency program. Participating in these panels reminded me how much I loved to engage with students in this informal way and gave me perspective as to just how far I've come over the years. They also brought me back to the fond memories I have of my time in the SNMA as a medical student, and inspired me to fortify my relationship with the organization as an alumni member.
In addition to participating in panels, I had the pleasure and honor of inviting Dr. Joseph Wright to our institution as a Grand Rounds speaker, where he gave a presentation about eliminating race-based medicine by advocating for anti-racist policies that promote health equity for populations historically discriminated against. It was such an excellent and inspiring presentation! He then took some time after his presentation to chat informally with residents and faculty for a couple of hours. This was all after he had dinner the night prior with myself and some members of the DEI committee of our department. It was a very successful Grand Rounds from a visiting professor that was highly regarded by those in attendance!
In an effort to channel that incredible Dr. Wright energy, I gave a presentation alongside another resident during a Project EMBRACE (Ending Medical Bias and Racism by Advocating for Change and Equity) session this past week that focused on themes very similar to what Dr. Wright presented on. We discussed the dangers of including race in clinical algorithms, the racist history behind why race was included in these algorithms in the first place, the algorithms that still have race included in them, the progress we've made in the medical community to remove race in an increasing number of clinical algorithms, and the critical differences between race-based medicine (leads to racial health inequities) and race-conscious medicine (leads to a reduction in racial health inequities). While we may not have pitched our case as eloquently as Dr. Wright did, we hope that we clearly got our point across!
Those are about all the big updates I have for you since we last chatted! Actually, I have one more update to share that I just thought of as I was typing the previous sentence: We've reached our fundraising goal for The 2023 Desire To Inspire Scholarship!!! This is the FIFTH year in a row that we've reached our fundraising goal, and the third year in a row in which we hit $3000! It is SO incredible to see and feel the consistent support and love that this initiative has received over the years. We've even gotten to the point where several donors have pledged their continued support as long as the scholarship is in existence!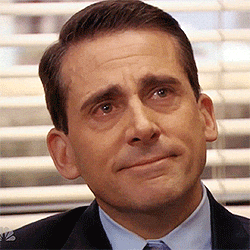 It has been such an honor and a blessing to be in a position to facilitate the process of distributing scholarships to inspiring high school students! It has definitely been one of the proudest accomplishments of my life thus far. I hope to continue providing scholarships for years to come, and to eventually expand the work that we're doing in a variety of ways!
Time to bring this relatively short post to an end! Be sure to take time to honor and reflect on the contributions and accomplishments of Black Americans throughout this country's history, as well as the adversity that this population of people have endured and still continues to endure to this very day throughout this Black History Month! ✊🏽✊🏾✊🏿
"Those who say it can't be done are usually interrupted by others doing it." – James Baldwin
– Black Man, M.D.