Okay, this year has got to be in the top five list of the quickest years I've ever lived through.
Like, how is 2022 a.k.a. the self-proclaimed "Year of the Dub" already coming to an end?? I remember the beginning of this year so clearly…it all flew by so fast. It feels I was just telling you all about my relaxing winter break vacation and how excited I was about the upcoming year….hard to believe that was almost a whole year ago. At that time, I was in the middle of my final year of residency and had A LOT on my mind, including my upcoming graduation from my residency program, applying for fellowship training, preparing for my transition into chief year, navigating the medical licensing process, and applying for my pediatric board examination, just to name a few things. It's amazing to now be on the other side of it all! Looking back, it's really incredible that all of that (plus much more) transpired over the course of this year. However, before I go into reflection mode and start my annual end-of-the-year recap, I need to update you all on several things that have occurred since my last blog post.
First of all, I found out a few weeks ago that I matched at Emory University/Children's Hospital of Atlanta for Pediatric Nephrology fellowship!!
The sensation I experienced as I opened up my email at noon on Match Day with my wife beside me reminded me of the eager anticipation I felt a few years ago when I opened up my envelope to find out what program I had matched into for residency. Just like last time, I knew that I would have been happy at whatever program I had matched into and would have found a way to thrive wherever I was. And just like last time, I was thrilled with the result I got! Boy did it feel good to finally see the end result of all that time, money, and effort I spent over the past year! My wife was (and still is) probably even more thrilled than I was about moving to Atlanta, because she now gets to go back to her hometown and can be surrounded by friends and family in a familiar setting. As for me, I'm excited about being able to experience a new adventure in a city that I've taken a liking to over the years, and am definitely looking forward to experiencing what it's like to live in an incredibly diverse city where the majority of the population identifies as Black. I'm also looking forward to serving a dynamic and diverse patient population alongside my intelligent and amiable future colleagues in one of the nation's largest healthcare systems for children. 😊
At the same time, it's so bittersweet to have to leave the remarkable people (colleagues, mentors, and patients alike) that I've grown to love here at UNC. I've grown so much in so many ways during my time here, and I'll forever be thankful for the relationships I've cultivated, as well as the experiences that I've learned from. It will also be tough to leave the state that I've spent the past 7+ years getting comfortable in. Luckily, I still have another six months to spend some quality time with friends and to enjoy what the state has to offer before I move to Georgia this upcoming summer!
Soon after finding out where I would be spending the next three years of my life, I received my General Pediatrics Board Exam results (yeah, that test that cost $2265 😒), and found out that I passed that ridiculous test!!
I'M BOARD-CERTIFIED BABY!!!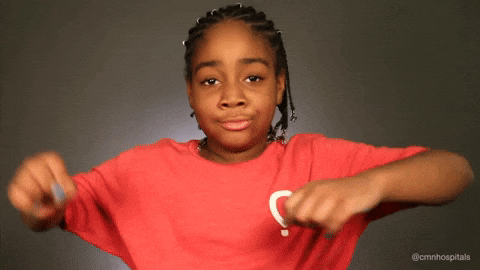 Again, it felt REALLY GOOD to finally see the satisfying result of all that time, money and effort I spent over the past year. No, make that over the past 24 years. ALL those years of K-12 schooling, college, medical school, and residency training has culminated into this certification. I can now literally practice as a general pediatrician wherever I want! 😄 That test wasn't easy though…it was ridiculously long, incredibly nuanced, and I had a lot of things going on as I prepared for the examination. Although I felt confident in my preparation by the time test day arrived, I knew that passing it certainly wasn't a given. There was no way I would allow myself to assume that I would pass it, even if everyone around me was certain I would do well. I've been burned before, and I don't want to ever get burned again. I really am thankful to be able to put this exam behind me and I do not plan to take this board certification for granted. I'll be leveraging it to the best of my ability with the full intention of using it to improve the health and well-being of the children of this world.
In the midst of this flurry of exciting news, I tried to carve out as much time as I could to watch the 2022 FIFA World Cup. It was tough to catch a lot of the games since they were playing during odd times of the day and I was working a lot, but I did watch one of the Cameroon games, a couple of the U.S. games, parts of some of the other games, and of course the final match! That final game was quite dull up until like the 82nd minute, where it rapidly evolved into one of the most spectacular soccer matches I've ever watched! Because I'm ridiculous, I had bought a Mbappé jersey a couple weeks prior to the match in anticipation of France winning the whole thing and the jersey amazingly came a couple days before the big day. So you already know I was proudly wearing it that whole day 😎. Although France ended up losing, I couldn't help but feel joyous for Messi as he finally earned the one award that has eluded him his whole career. The match also happened to be on my wife's birthday, which made it all the more exciting because we could then use the rest of the day to celebrate her special day with some of our friends!
In regards to my job, I've been hard at work alongside my colleagues grinding out these residency interviews. This past month felt like nonstop interviews forreal. We've done so many interviews that I could probably go through a whole interview day process in my sleep at this point. We have one more month to push through before we go through all of our applicants and begin the rank process. That will certainly be an interesting experience!
I've also been working sporadic clinical shifts in both the resident continuity clinic and the pediatric nephrology clinic, both of which haven't been too bad. I did spend all of Thanksgiving weekend working in the newborn nursery with a pair of two excellent interns, which was overall a good experience. We stayed busy for the most part, but there's just something about the holidays that puts everyone in a great mood, especially the families that we serve. Although I didn't get to go home to spend Thanksgiving with my family, it was an honor to ensure the babies were healthy on their first days of life, and to help parents orient to their new lives! The resident team working on Thanksgiving had a potluck during the day that they graciously let me crash, and I did get to have Thanksgiving dinner with my goddaughters and some of my close friends that evening at their house!
Fast-forward about a month and here we are, only a few days away from the New Year. My wife and I were able to spend a few days with my side of the family last week, which was a lot of fun! As always, it was wonderful to see my parents and some of my extended family. Additionally, my siblings, cousins, wife, and I all played some intense Monopoly and dabbled in some video games, all of which have turned into an enjoyable tradition whenever we get together for the holidays. We then left Virginia and spent some time with my wife's side of the family in Atlanta during Christmas weekend. Other than the bitter and unrelenting freeze that we sustained as we drove down there, it was a really relaxing and pleasant trip! I was introduced to her family's Christmas traditions, and we spent a lot of time eating, talking, and watching both Christmas movies and some good football games. I'm now looking forward to our trip to D.C. this upcoming weekend, where we'll be bringing in the New Year with some of our friends! Before we party like it's 1999 though, I gotta work a random night shift in the hospital as the pediatric admitting coordinator 🙃. I'm also the chief on-call this week, which means I'll be spending the week solving problems that arise and putting out fires before they get too big. C'est la vie, c'est la vie.
Good God, that was a lot of words I just typed. I'm on a roll though, so why stop? 😉
Now that you've been sufficiently updated on my life since the last time we chatted, I'm ready to reflect on the wild ride that this past year took us on.
The pandemic has, of course, continued to serve as a backdrop to our everyday lives this year. We started off the year with the virulent Omicron variant, and have continued to battle subvariants of this variant throughout the year. Thankfully, vaccines have staved off the worst consequences of these intermittent waves of COVID infections. We witnessed the jaw-dropping rise of NFTs early on this year, as well as its spectacular fall. The cryptocurrency market crashed just as hard alongside it, and the stock market entered into a not-so-fun bear market that we haven't felt since the start of the pandemic. Thing is, the bull market we had experienced last year was in part due to the distribution of large amounts of stimulus funds, which contributed to the highest rates of inflation that we've seen in the past 40 years, spurring the Federal Reserve to increase interest rates in a dramatic fashion, which helped to bring the markets down to earth.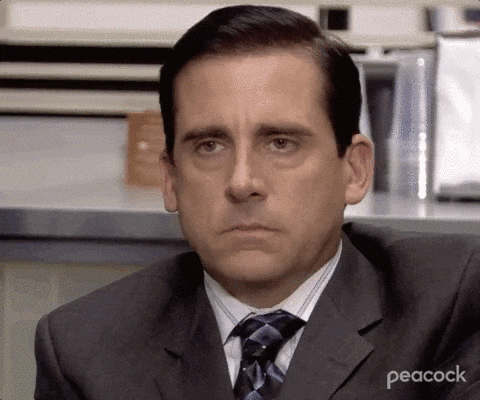 Russia's senseless war on Ukraine served as another backdrop to the year, that of which has had devastating and permanent consequences not only on the Ukrainian people, but on the world as a whole. Millions of Ukrainian refugees have started new lives in various countries across the world, many of which are foreign to them. Innocent Russians who oppose the war have been unfairly punished. This war has negatively affected the global supply chain. There has been concern about this war spreading to other countries, triggering another world war. The Ukrainian people have shown so much resolve throughout this unjust encroachment on their territory. Hopefully this war will end soon, but only time will tell.
We've seen the shocking gutting of abortion rights in this country, thanks to the lasting legacy that the Trump administration left on the Supreme Court. Queen Elizabeth II passed away after 70+ years of reigning over Britain. Mahsa Amini's murder in Iran sparked intense rage globally and caused a new wave of protests and civil unrest against the government in Iran, that of which is being brutally repressed. The relationship between the United States and China has soured throughout the year, with tensions rising between the two countries. Brittney Griner was held in Russian custody as a prisoner for almost ten months before finally being released in a prisoner swap earlier this month. The United States House Select Committee on the January 6 Attack continued its thorough investigation on the insurrection and finally released its final report this month, recommending that criminal charges be brought against Donald Trump for his role in the attack, as well as barring him and other people involved in this domestic terrorist attack from ever holding office again.
Mass shootings continued to occur throughout the year across the country, including one in my hometown in Chesapeake, VA. Climate change has continues to be an existential threat to our future, with more and more severe storms impacting countless communities across the globe. Thankfully, the Inflation Reduction Act of 2022 addresses this in a huge way, and efforts are ramping up across the globe to help curb some of the devastating effects of climate change. Student loans have remained in moratorium, that of which has been extended once again until the end of June 2023 after Biden was blocked from cancelling $20,000 of debt for people who received Pell Grants in college and $10,000 for all other borrowers who earn less than $125,000, or $250,000 as a married couple. We also dealt with the consequential midterm elections, where we watched history unfold after a huge voter outreach campaign resulted in one of the largest midterm voter turnouts in history.
So yeah, A LOT of things happened around the world this year. And everything I just listed were only some of the major headlines. In the midst of all this news coverage that tends to skew towards the negative side, there were also many positive things that happened this year around the world! I had to Google search "good things that happened in 2022" as I was typing up the last few paragraphs because it was just getting depressing to see what we've been dealing with recently. The top hit was an article by Positive.News titled, "What went right in 2022: the top 25 good news stories of the year". Click the previous sentence to check it out if you need a pick-me-up!
While all of those events were unfolding over the course of the year, I thankfully had a lot of more positive events take place in my own life. As you already know, I graduated from residency, transitioned into Chief year, passed my General Pediatrics Board Exam, and matched into pediatric nephrology fellowship. Outside of all that, I got the chance to go to both the Pediatric Academic Society and Association for Pediatric Program Directors conferences for free in Denver and San Diego, respectively. I graduated from the New Century Scholars program while at the former conference and learned many key things applicable to my chief year at the latter conference. In keeping with the travel theme, I finally went on my unforgettable honeymoon with my wife to Bora Bora in April, and we spent our first anniversary in September at NAPA Valley in Northern California!
I was able to witness friends and family graduate from their respective institutions during graduation season this past summer. I had a wonderful 29th birthday on my golden birthday. My wife and I attended a couple of weddings, where we celebrated unions and caught up with old friends. We also made a trip down to Miami for Homecoming this year, where we had a blast with many of our college friends!
The 2022 Desire To Inspire Scholarship was successfully awarded to three young individuals. I completed the Vot-ER Civic Health Fellowship that I started last year and re-launched a voter registration drive in our resident continuity clinic. I was accepted into the Nephrology Social Media Collective Internship, which ended up being an awesome and groundbreaking experience! I just graduated from the internship a few weeks ago and will surely be using a lot of what I've learned in this internship throughout my career. The Project EMBRACE (Ending Medical Bias and Racism by Advocating for Change and Equity) noon conference series was continued at my institution, and we also started a Health Equity Rounds conference series in our residency program. I officially signed up for Orange Theory Fitness in early November to keep myself on a more consistent workout schedule and was awarded member of the month!
And oh yeah, I finally got tagged by COVID this past summer😭. Thankfully, I recovered quickly!
My blessings didn't stop there! Much thanks to a couple of my mentors in pediatric nephrology, I was published in the February 2022 issue of Kidney News! They have been super instrumental in plugging me into the world of nephrology! I served as a panelist on the Black History Month panel hosted by UNC Health and the UNC School of Medicine. I was recognized as one of the University of Miami's 30 Under 30, which I'll forever be grateful for. After receiving this honor, I was tapped to help with scholarship fundraising efforts for students at the University of Miami, which I was happy to do. I was presented with the Kaiser Permanente Excellence in Teaching Award by the medical students at the UNC School of Medicine, which I'll also be forever thankful for. I was featured on an influential Instagram page that helps motivate students interested in a career in any of the STEM fields. And finally, my efforts in trying to integrate voter registration processes in clinical settings was featured in one of NCPeds' online monthly newsletters!
This year was such a roller-coaster for me, just as much as it probably was for you. Although I didn't accomplish everything that I would have liked to accomplish this year (I know, I know…I can't help it, my ambition is unrelenting and may be a bit of a problem, but whatever), I can confidently say that "The Year of the Dub" was a success! 😄
As I look towards the New Year, I'm in awe that I will be entering into a new decade of life in about eight months. My 20s were a period of indescribable growth and maturation, coupled with so many fun times and wonderful experiences. I can only imagine what my 30s will look like. Man, that seems so old…but then again, it really isn't. I don't really feel that old, to be honest. But getting older isn't a bad thing, it's honestly a blessing. So as long as God keeps giving me life, I'll keep on living it! I'm hopeful that the New Year will continue to bring many blessings, and that I can continue to rely on my perseverance, my strength, and my incredible support network whenever I'm faced with the challenges that I know will be waiting for me.
Alright, time to finally bring this colossal post to an end! I hope that you all have had such a wonderful holiday season and that you start off the New Year refreshed and ready to go!
Here's to a New Year full of good health, abundance, prosperity, optimism, hope, strength and blessings!
"You attract what you are, not what you want. So if you want it then reflect it." – Tony Gaskins
– Black Man, M.D.