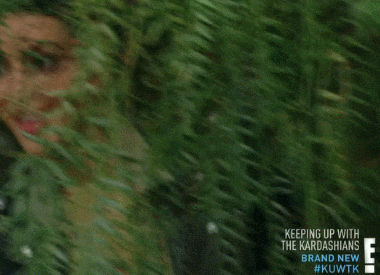 I'm finally back with another one! Hope you didn't miss me too much!
It's been a while since my last post and there is SO much I need to catch you up on. I've been itching to type a post up, but you know, life. I'll try not to make this post too long, but can't make any promises. 🙃
First things first.
Black Panther: Wakanda Forever was SOOOOO good! 😭😭😭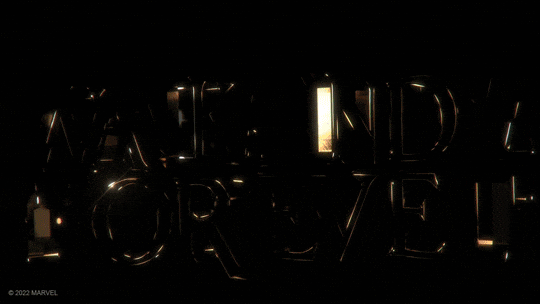 Before watching the movie, I was a bit concerned about how they were going to pull this movie off without Chadwick a.k.a. King T'Challa (#RIP). I'll admit, I went into the movie theater with the expectation that it would not top the first Black Panther movie and was expecting to be a little disappointed with it. Well, shame on me for doubting the great Ryan Coogler. I should have known better than to doubt the man who was instrumental in bringing us Fruitvale Station, Creed I & II, and of course, Black Panther. I don't even know how to compare Wakanda Forever to its predecessor; this movie was incredibly nuanced and the story was painfully mesmerizing. It didn't even feel like a Marvel movie for real. It really did a great job of standing alone as its own movie. In my opinion, it successfully overcame the challenge of having to successfully follow after the breakout sensation of the first Black Panther without its premier star. That's all I'm gonna say about it, I don't want to ruin it for those of you who haven't had the opportunity to see it yet. It's definitely worth checking out!
Okay now that I've gotten that off my chest, I can actually give you more relevant updates about my life. 😊
This past week, I officially certified my rank list for fellowship in pediatric nephrology! This means that I now have no control in how things will play out on Match Day in a couple of weeks when I find out where my wife and I will be spending the next few years of our lives. I really did like all of the programs I interviewed at and would genuinely be happy wherever we end up. That's probably why I've mostly felt at ease throughout this whole process. Honestly, the worst part of it all was having to pay $175 this past summer just to open my ERAS fellowship application so that I could start applying. I'm excited about matching and am also infinitely happy that this will be the last time I ever have to go through the whole matching process. I'll let you know where I end up matching at in my next post! 😉
As I was finishing up my fellowship interview season, my co-chiefs and I were gearing up alongside the rest of the pediatric education leadership team to start the residency interview season. We started interviewing applicants in mid-October shortly after I took my pediatric boards (more on that later) and have already completed 10+ interview days with almost 200 applicants going through the interview process!
It is hard to believe that we're already at the halfway point of the interview season! Time has flown by so fast! With that said, we still have quite a ways to go before we finish interview season, so we still have a good amount of work to do. Now that we all got our routine locked down, it shouldn't be that hard for us to knock out the rest of these interview days. It's all an endurance game at this point, both for us and the applicants who I'm sure are starting to feel a bit worn down from all the interviews they're doing. I distinctly remember starting to feel drained around late November/early December during my residency interview process four years ago. Now that I think about it, it really is amazing to look back and appreciate how things have come full circle for me. Who would've thought that I would be one day interviewing applicants at the same program I interviewed and matched into several years ago? Many of these applicants have stunning applications with awesome research, volunteer, and work experiences, those of which would have blown my own application for residency out of the water. I feel lucky to have managed to make it as far as I have 😅. It's going to be difficult to have to rank our applicants once the interview season is over, that's for sure.
Because I've been so busy with residency interviews, I haven't had a ton of clinical duties as of late. Outside of a weekend stint in the newborn nursery in early October, I haven't completed an inpatient shift since my blitz of evening shifts in September. That'll certainly change once interview season is over…I've received my spring inpatient schedule and let's just say that I'll be making up for lost time 🙃. I've recently spent nearly all of my clinical time either precepting residents in our continuity clinic or caring for patients in the pediatric nephrology clinic, that of which I still can't believe I'm able to spend part of my clinical time in. I've probably already said this but I'm gonna say it again anyway – it has been super cool to be able to get pre-fellowship experience caring for nephrology patients. Shoutout to the powers that be in nephrology and pediatrics for allowing me this awesome opportunity! 🙌🏿
In the midst of interviews and clinical duties, I spent a considerable amount of time in early October preparing for my pediatrics board exam which I finally took on Thursday, October 13th. At the time of my last post, I had already started to kick my studying into full gear and was starting to feel the pressure that you typically feel when you realize that one of the most consequential and important exams of your life is only a few weeks away. Because my nerves were starting to go haywire as test day approached, my study efforts ramped up significantly, especially in the final two weeks leading up to test day. The folks in the pediatric education leadership office sensed how anxious my co-chiefs and I were getting about the board exam and graciously made a concerted effort to ensure that we were getting our study time in. They even took the chief pager from us the week leading up to test day!
By the time test day arrived, I was feeling as good as I was going to feel. I had prepared to the best of my ability by flying through the MedStudy flash cards (even repeated about half of the subspecialty sections), answering a massive chunk of the BoardVitals questions, blazing through the vast majority of the 2021 PREP question bank from the American Academy of Pediatrics, and reading through specific chapters of the Laughing Your Way To The Boards study book to commit to memory topics that I felt weaker on. By the grace of God, I remained laser-focused and diligent throughout the eight-hour long testing day as I answered a random assortment of almost 350 questions. I don't remember that much about the test, but I do remember feeling really annoyed that there were hardly any questions on some of the tougher content that I fully prepared the most for. 🙄
Upon finishing the test, I felt immediate relief that I was finally done with the test. I also felt numb because I had no idea what my test results would look like, which mirrored the feelings that I felt at the end of all the other standardized tests I've ever taken in my life. I've thankfully passed them all so far, so hopefully I will be able to say the same about this board exam! I won't find out my score until next month, which is crazy…..but to be honest I don't really mind waiting lol. I will say that it was wonderful being able to see some of my friends from residency who decided to take the exam on the same day and place that I took it!
In the weeks after taking the board exam, I spent a lot of time catching up on all the work waiting for me that I had previously pushed back in order to focus on studying. At the same time, I spent a good amount of time relaxing and catching up with old friends at a beautiful wedding in Missouri and at the University of Miami's homecoming celebration a couple of weeks ago. It felt so freakin' good to be back in Miami again! It had been a whole five years since I was last there…funny enough, it was also for homecoming lol. That was during the season we were unstoppable for like ten games in a row, which was instrumental in making that homecoming super lit! 🔥 The football team has not been performing well at all this year, but we don't have to talk about that.
Other than the trash game that weekend that I paid too much money for, the experience was spectacular! Being there with my brothers, my friends and my wife was such a memorable experience, and I had a fun time catching up with so many people that I hadn't seen in years. It was amazing just how many people came back for homecoming this year; I felt like I was in college all over again lol. That being said, the campus looks very different than it did when I graduated almost a decade ago. Not only is there a brand new housing village on campus, there are a slew of other amenities that I could have only dreamed of having on campus when I was in college. I'm not even going to list them all here because of how jealous it makes me…all I'm going to say is that the students at UM are incredibly lucky to have everything that they currently have. I most likely won't be back in Miami again until the school's centennial year (2025), which I'm sure will be dope!
I would be remiss not to mention the monumental election we just recently went through. Because of the high-stakes nature of this year's midterm elections (it lowkey feels like every election is high-stakes nowadays), there was a massive push nationwide to get people out to vote. I happily participated in these efforts by actively encouraging folks in the Department of Pediatrics to vote, working with Vot-ER to set up a voter registration drive in our continuity clinic, and phone banking with Vot-ER. I also voted, of course. It was heartwarming and inspiring to see so many of our residents vote this year, all of whom contributed to the record voter turnout of young people this year. The high voter turnout had a large influence on the outcome of the election, that of which gives me cautious hope about where we're headed as a country these next couple years. It is still really concerning to see just how many people would love to continue sowing undue distrust in our democracy and spreading misinformation to the public just to gain and keep a stronghold on power. It is also horrifying to witness the lengths that some people will go to destabilize our democracy. All of this is a stark reminder that we need to keep on voting in every single election and that we can never take our power for granted!
I can't believe that we are already in holiday season! How is Thanksgiving already coming up next week? It feels like summer literally just ended. I unfortunately will be working in the newborn nursery throughout Thanksgiving weekend, but I'm thankfully going to be able to make it to a Thanksgiving dinner 😊. Because I'll be working on Thanksgiving, I'll actually have Christmas and New Year's off, both of which I haven't had off in the same year since medical school. That's going to be such a fun time, I can hardly wait! It will be fantastic to see both my family and my wife's family, and to hang out with friends as we bring in the New Year together! 🎊🎉
If you read through the entirety of this long post that I tried to not make long but ended up making long anyways, you a real one! Cheers to you for your support and for caring about what's going on in my life! 🥂
I hope that you all have a lovely Thanksgiving holiday and that you are able to spend quality time with your loved ones! 😄🦃
– Black Man, M.D.
"Acknowledging the good that you already have in your life is the foundation for all abundance." — Eckhart Tolle
P.S. – The 2023 DTI scholarship is about halfway to its fundraising goal!! Yay!!!
P.P.S. – This football season really has been exciting to watch, mainly because I'm currently in two fantasy football leagues! I'm doing absolutely terrible in one of them, and am in first place in the other! Also, UNC has had a heck of a year! Wake Forest started off strong, but has petered out over the course of the season. Miami has been leaving much to be desired…but there is always next year…..😭
P.P.P.S. – Because I've come to accept that I suck at keeping a consistent workout routine going, I signed up for Orange Theory this month and have gone to a few classes. So far, so good! Shoutout to my wife for finally convincing me to try it out after 10+ months of actively trying to get me to join her in the workout classes lol.
P.P.P.P.S. – If you want to try out a cute Halloween idea next year, have a "Char-BOO-terie" party with some friends. It was my wife's idea, we had a blast 😂