I've just come to accept that things aren't going to be slowing down any time soon, so I'm now focused on learning how to live in the semi-controlled chaos that my life has become.
(Maybe I'm being dramatic. Or maybe I'm not. Perspective is reality, my friend.)
Between all of my clinical responsibilities, my seemingly endless responsibilities as chief, studying for my pediatrics board exam (less than three weeks away, JEEEZUZ), the responsibilities I hold in my extracurricular activities, my responsibilities in my personal life, and actively planning for my future, I just don't feel like I ever have time to slow down and catch my breath unless I force myself to do so. It's like I'm always behind on something(s) and by the time I catch up with them, there are other outstanding tasks that need to be taken care of. Meanwhile, there are other things that have been chillin' on the backburner that I've been putting off for forever that I keep telling myself I'll get to, but truth be told I'm not even sure when I'll get to them. I almost feel like I'm spinning on a hamster wheel just completing task after task without even being sure if I'm truly getting anywhere.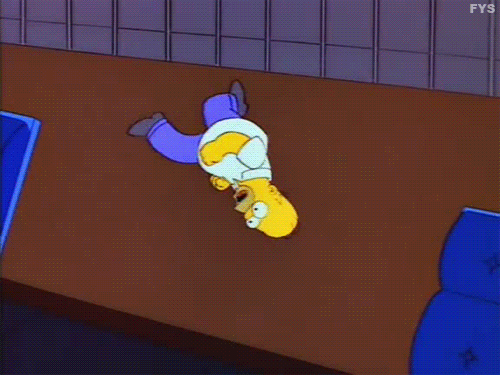 This is probably just all part of the chief experience, but damn! This lifestyle ain't easy lol. Yeah I know I have a tendency to be hard on myself and to be my own toughest critic, so sure I could be blowing my feelings and thoughts all out of proportion. I'm probably doing just fine overall, if not great. But at the same time, my (sometimes non-sensical and counterproductive) perfectionist tendencies are entrenched in me and are a huge reason as to how I got to where I am in my life, so they can be really hard to shake off when I need to do so. It's hard not to be so obsessive about all the work you do when you really care about the quality and impact of what you're doing. But then in an ironic twist, you risk putting out lower quality work and effort by being so freakin' neurotic about everything, which then makes the habit self-defeating. It's incredibly frustrating to know this about yourself and to pledge to do better, only to keep falling into this same trap over and over again.
Can any of you all relate to this?
If so, PLEASE share any advice or practical things you may have learned or applied into your life that helped you out! I could really use some help with this 😅
Alright, I'm done venting. Thanks for listening! 😊
In the midst of the many clinical shifts I had precepting residents in primary care clinic, precepting medical students in a free student-run clinic, coordinating admissions and transfers in the children's hospital (these shifts were sooo busy, GOOD GOD), and caring for patients in pediatric nephrology clinic, I was able to complete all of my fellowship interviews!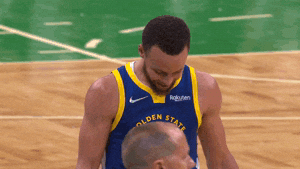 Although staring at a screen for multiple hours on end and navigating an endless stream of Zoom breakout rooms while actively engaging with people can get quite exhausting, I was very fortunate to have interviewed with people who were all engaging and fun to talk with. My interview experiences at all of the places I applied to were overall positive! Regardless of where I end up going, I certainly plan on keeping in touch with some of the people I talked with at each institution. Ultimately, I really am glad that I was able to consolidate my interviews and get them done as early as possible so that I could focus squarely on board prep and my other chief duties. Now all I have to do is sit and wait for Match Day on November 30th to see where my wife and I will be spending the next three years of our lives! 😎😬
Alongside completing my fellowship interviews, I was not only able to celebrate my birthday with my wife, but also our very first wedding anniversary!!! 🤩🥳💍
My wife surprised me with balloons and a couple of books on my birthday after I completed one of my fellowship interviews, and we spent the rest of that day hanging out and enjoying each other's company. Additionally, one of my co-chiefs elaborately decorated our office for me and my other co-chief (we share the same birthday #VirgoSZN) to celebrate our birthdays, and also got us such thoughtful gifts! 😭 It was definitely a sweet birthday to remember!
As for our anniversary, my wife and I spent it in the Napa Valley region of Northern California, where we enjoyed what seemed like an endless supply of wine and good vibes. The wineries were fancy, the weather was fantastic (when it wasn't 90+ degrees and climbing), and the food there was delicious! We even ate at a Michelin star restaurant!
All in all, it was such a wonderful and relaxing trip that helped underscore our love and our commitment to each other! ❤️
That's all I really have to say for today! With the limited free time I have nowadays (do I ever not have limited free time 🤔), I have to ensure that I make time to tend to some of my other duties that I can't ever seem to get to during the week. I'll keep you updated on how things are going in my next post!
Have an awesome week! I hope the transition into Fall (#RIPSummer) has been a nice one for you! 🍂
And y'all, please pray for me as I prepare for this pediatrics board exam 🥺😩
"Stress can result in anxiety if handled poorly, or achievement if handled well. Instead of thinking about your worries as problems, think of them as challenges – and if possible, as opportunities." – Chelsea Erieau
– Black Man, M.D.
P.S. – Shanah Tovah to those of you who celebrate Rosh Hashanah! To learn more about this holiday, click here!