I've been doing A LOT of traveling ever since my last post.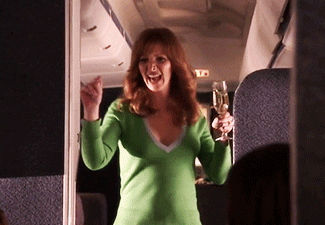 As a matter of fact, I'm sure that I set a personal record with all the traveling I did this past month. From Denver to Bora Bora to DC to Richmond to San Diego, I felt like I was going nonstop from one destination to another. Never have I been on and off planes as many times in such a short amount of time as I was this past month….this has got to be what being a travel influencer must feel like. I could probably buy another round-trip flight to anywhere in the country with all the miles I've just accumulated 😂
Now that I'm finally settled back at home with no more trips planned for the foreseeable future, I can fully process all of the amazing experiences I just went through and share them with you! I feel like I have SOOO much to say, but I also don't have all day so I'll try to summarize my thoughts and experiences as much as I can and try not to write a novel like I tend to do sometimes lol.
When I last chatted with you, I had just finished up my ED rotation and was getting ready to head off to Denver for the annual Pediatric Academic Societies conference (shoutout to the New Century Scholars program for sponsoring me 😄), that of which I had mentioned would keep me pretty occupied.
That turned out to be 110% true.
First of all, the conference was HUMONGOUS. Like, I knew that it was going to be a big conference bringing in people from all over the world. But maannn it is certainly one thing to hear that and a whole 'nother thing to actually see it with your own eyes. There were THOUSANDS of people at the conference, and I managed to run into several people that I hadn't seen in years while I was there. I even ran into others that I had known for a while on social media but had never met in person!
It was such an awesome experience overall! My program rolled in deep (which I learned we tend to do when traveling to conferences, I just didn't know any better thanks to the pandemic), which made the conference even more fun. As a New Century Scholar, I attended special sessions designed to inspire and motivate us as underrepresented minorities in medicine to be the best academic physicians we could be. I got to meet my mentors in the New Century Scholars program, as well as other seasoned mentors in the program. Hanging out with my cohort in the program was another plus to the overall experience. And outside of all that, I attended multiple sessions pertaining to various topics in pediatrics, especially topics focusing on mentoring, advocacy, social determinants of health, diversity, equity, inclusion and pediatric nephrology. I'm so glad that I was able to experience this conference in-person, even with the ridiculously dry air in Denver and the mile-high elevation that made walking to and from the conference center an endless workout. 🙃
As soon as my time in Denver was over, it was off to Bora Bora for my wife and I's honeymoon!
Words can hardly describe what it was like to be on that idyllic island, especially after having to travel almost half a day to get there. Everyone was so kind, the food was great, and THE VIEWS!!! Man the views were simply spectacular; everything there was incredibly picturesque! We stayed on one of those over-water bungalows, so whenever I woke up and looked outside our huge window, all I saw was sparkling, clear blue water with greenery and mountains out in the distance.
We ended up staying for about eight days and we made the absolute most out of our time there. We did some catamaran sailing where we watched a beautiful sunset while on the water; we attempted to jet ski but had to abort our mission about halfway through when we decided that the waters were way too choppy to enjoy the experience (the water hit me so hard at one point that it washed out one of my contacts 😭); we tried to snorkel on another catamaran sailing trip but were unable to due to the strong rip currents so we ended up having a very extended happy hour in a lagoon 😄; and we simply just did everything we could to live in the moment and enjoy the experience. We were so bummed when it was finally time to leave and return to the States. We would have obviously loved to stay longer but we simply couldn't afford another night 😅. Plus, we still had responsibilities to attend to back at home since we're adults and all. We'll probably end up going back at least once for a future anniversary, so I'm looking forward to that!
Upon my return back home, I started my Developmental/Behavioral rotation, an experience where I've been primarily shadowing behavioral and neurodevelopmental clinicians in their respective clinics and at the Carolina Institute for Developmental Disabilities. Throughout this rotation, I've had the opportunity to see patients who have been diagnosed with a variety of conditions such as autism, anxiety, tuberous sclerosis, genetic abnormalities, obsessive-compulsive disorder, etc. I've also been reminded of what to look for in the different stages of child development via the self-learning modules that have been assigned to me, and I've been able to see firsthand what happens to patients who are referred to mental health and developmental/behavioral resources in the community. This rotation has been a relatively chill learning experience, which I've really appreciated. I've been able to sit back, observe, and really take in what the clinicians were doing along with how they were interacting with the patients and their families. Many of these families have had significant challenges while caring for their loved ones, but the resilience and love these families possessed were abundantly clear to me. Watching how the developmental/behavioral doctors helped the caregivers navigate through these challenges was amazing. I definitely plan on using some of their approaches throughout my career!
After a couple weeks of work, I found myself on a plane once again. This time I was headed to San Diego for the annual conference hosted by the Association of Pediatric Program Directors.
And you already know that my program rolled in deep 😎.
In the four days I was there, I attended numerous sessions geared towards chief residents where one of my co-chiefs and I jotted down a ton of great ideas that we could take back to our institution and potentially implement at our program. We also listened to speakers talk about the many aspects that make up chief year such as how to deal with challenging situations as a chief resident, how to effectively use social media as a chief, how to better incorporate health equity, diversity and inclusion topics in the curriculum of a residency program, how to make the most of teachable moments, the importance of proactively protecting our our own wellness, and soooo much more. In addition to attending these awesome sessions, I had such a great time meeting and bonding with both current chiefs and rising chiefs from across the country. I also got a chance to reconnect with leaders in other residency programs across the nation that I hadn't seen in a few years!
And it would be remiss of me to not mention how cool the city of San Diego is! Although I didn't get a chance to fully explore the city, I did eat quite a bit of delicious Mexican and Ethiopian food, had some of the best margaritas I've ever had, and checked out the popular and lively Gaslamp Quarter downtown area. I'll definitely have to come back and visit the city again in the future!
In between all the exciting opportunities that I've been able to take advantage of this past month, I made sure to take some time to celebrate the graduations of family and friends! From college graduations to medical school graduations, it was a ton of fun to celebrate with loved ones as they transitioned into the next phase of their lives. I'm so proud of all of them and am very much so looking forward to watching them continue to evolve into their best selves!
In addition to celebrating graduations, I spent a good amount of time this past month fulfilling the various duties assigned to me as a chief resident. These duties included a ton of scheduling (which I've accepted is a never-ending task), keeping up with assignments in the various committees I'm a part of, and responding to an endless stream of emails. This chief position has been feeling more and more real with each passing day, especially since I'm now less than two days away from my second Chief month, which is the month that I officially transition into the role.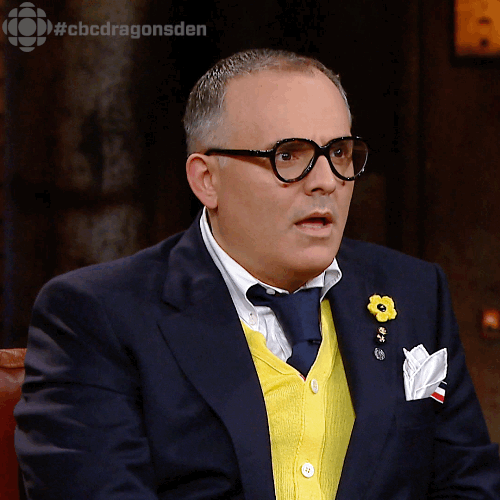 Transitioning into the role means that I'm just about done with my residency training, which will be made even more apparent with my graduation from residency occurring in a few weeks. This also means that the new class of interns will be arriving soon, a class that will only know me and my co-chiefs as their chief residents. What an honor and a responsibility that we've been afforded! We have big plans for next year and while we have no intentions of being perfect, we do intend to do our absolute best in serving our residency program! 😁
And with that, I'll bring this post to an end. I think I did a pretty good job of summarizing everything I've gone through since I've been gone, don't you think? If you thought this was long, you should check out some of my other dissertations/streams of consciousness that I've written in the past 😏.
Now go on and make your week an extraordinary one!
"Gratitude can transform common days into thanksgivings, turn routine jobs into joy, and change ordinary opportunities into blessings." — William Arthur Ward
– Black Man, M.D.