Chief year got very real, very fast.
Soon after my last blog post, I started the first week of my second Chief rotation, which also served as my last rotation of residency. Like I said in a previous post, this rotation was designed to allow my co-chiefs and I to smoothly transition into the chief resident role as opposed to starting my chief year on day one of the new academic year. While my first Chief month back in March was designed to introduce us to the role of chief resident and to ease us into it for the first time while the previous chiefs still served in the official role in the background, all bets were off on this second go-round.
This time, we were expected to fully step into the chief resident role while the previous chiefs worked on transitioning into the next phase of their careers. Of course, they were available for questions and troubleshooting, but we were now the new chiefs in the program. And being chief meant taking the chief pager, which meant being on chief call, which not only meant that we were tasked with dealing with any issues that the residents came to us with, but that we also had the unfortunate privilege of being the ones to call in residents on backup to come in and work shifts as needed.
And guess which chief had the honor of being on call the very first week of the rotation?
Yeah, that first week on call was NOT pretty. Talk about starting off chief year with a bang. Over the first couple days, there were an abnormal amount of people calling out, which meant I was calling in way more residents to work than I would have liked. I called in so many residents that I actually ran out of backup on three out of the seven days I was on chief call!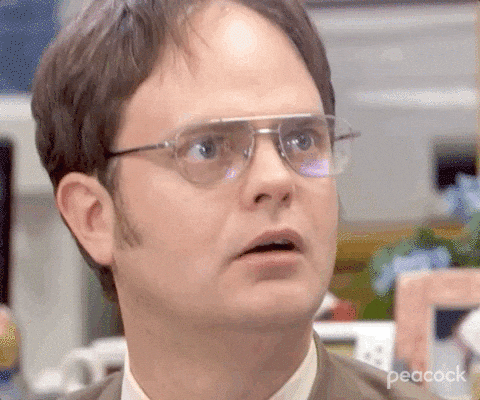 In order to try and avoid a situation where we didn't have anyone to call in to work if someone else called out, we had to get creative and create a system that would incentivize residents to sign up to be placed on backup. Shoutout to Backup+ for getting us through the rough patches of both that week and the month overall! Because of its popularity with the residents and its effectiveness, we definitely plan on keeping Backup+ around throughout the year ahead, though we honestly hope we don't have to use it that often 😅.
I was on chief call again at the end of the rotation, where I once again had to call in several more residents and activate Backup+ on two separate occasions after running out of backup on two days. What's funny is that whenever I wasn't on chief call over the course of the month, backup needs weren't as bad. But whenever I held the pager, the hotline was ON FIRE. I tried to convince my co-chiefs that I shouldn't ever be carrying the pager because I just seem to attract chaos. They weren't having it 😂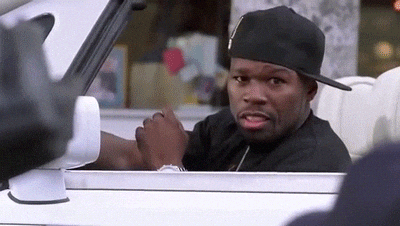 Outside of call duties, I've been kept incredibly busy each day with a wide range of tasks that seem to be never-ending. Additionally, I've found that it takes a herculean effort to focus on and finish one task before going on to another due to the nature of the office my co-chiefs and I are working in. There just always seems to be a lot going on at once; it literally feels like the PICU in the sense that you're being pulled in various directions in any given moment. I've had to really tap into my triaging skills and focus on being task-oriented, which will be all the more important as things get even busier in the months ahead with clinical duties and board studying and getting the new interns adjusted to residency and the start of the residency + fellowship application cycles and all. 🙃
Even in the endless flurry of emails, scheduling, and backup calls, I've actually had a great time this past month serving as a chief resident! People in all aspects of the residency program really seem to be grateful for my chief squad and are excited about our transition into leaders of the program, which is reassuring and wonderful to hear. It has been really cool to work so close with program leadership and I've been able to appreciate the program from an entirely different perspective. We as chiefs have also had a blast coming up with new ideas and finding different ways to implement them into the program while working to help improve upon existing structures. And I certainly can't forget about intern orientation! Although the 10-day period of orientation was especially busy with a lot of moving parts going on at the same time, we still had a great time meeting and interacting with the new interns who were glowing and excited (albeit apprehensively) to get started with their residency training!
My work schedule overall has been so much better than my clinical schedule as a resident and I've found that I have much more control of my time due to the increased flexibility of my schedule. However, I've also found that it is remarkably much easier to bring work home with me due to the fact that there is always more to do and tasks to complete, which makes it terrifyingly easy to let myself get consumed with this work. With that said, I need to remember to be intentional in putting a start and stop time to my work day and to make time to engage in other interests outside of work, especially when things start to get even busier and I have less time for myself such as when I start my clinical duties in a couple weeks.
Speaking of, I would be lying if I didn't say that I'm a bit nervous about being an attending in the clinical setting. I'll be working in a variety of settings, starting with the outpatient clinic a couple of weeks from now. I'll be precepting in the general pediatrics resident continuity clinic and working in a special clinical fellow-like position in the outpatient nephrology clinic. I'll also have a day where I'm the doctor on-call for any child abuse related concerns and, at the end of the month, will be the attending physician on one of the inpatient general pediatric teams (the same team that I last worked as a resident on in February). While being the attending physician of a team will be a new experience for me, I'm finding comfort in knowing that I can tap into how I handled being a senior resident this past year and that others actually aren't concerned about me serving as the head physician of a clinical team. I'm overall looking forward to the challenge and the opportunity to serve as a leader and educator for the residents and medical students that I'll be working with!
In the midst of everything going on this past month, I finally graduated from residency!!
YA BOY MADE IT THORUGH TO THE OTHER SIDE!!! 🤯😄🙌🏿🙏🏿
As you all know, these past three years have been tiring, challenging and arduous. Finding joy both in and out of my work was difficult at times, especially in the midst of the pandemic. However, because of my patients and their families, co-residents, mentors, program leadership, family, and friends, I was able to not only survive the process but to also even thrive throughout my time as a resident! They were all instrumental in helping me find the joy I needed to thrive, which ultimately made the overall experience that much better!
The graduation ceremony was a perfect encapsulation of the residency experience my co-residents and I had. It was awesome to reflect on our growth during the ceremony as we watched very sweet slideshows of pictures and listened to heartwarming speeches from program leadership. I was also able to spend some time with my family as well as meet the family members of other residents, which was pretty cool! Although the ceremony was overall lovely, there was a bittersweet aspect to it. While I'll be staying around UNC for at least another year, I had to say my goodbyes (more like see-you-laters) to some of my friends who will be moving to other states to continue their careers. 😭 It will be tough to not be able to hang out with them whenever I want, but I definitely intend to make time to see them again in the future! I'm incredibly excited for us all as we move on to the next phase of our respective careers and am looking forward to seeing what the future holds in store for us all! 🤩
What a way to end a post! I hope that you all have a stellar holiday weekend and that you enjoy the fireworks! 😊🎆
"Challenges are gifts that force us to search for a new center of gravity. Don't fight them. Just find a new way to stand." – Oprah Winfrey
– Black Man, M.D.
P.S. – I got such a thoughtful card in the mail a couple weeks ago from the most recent first-place winner of The Desire To Inspire Scholarship! Definitely a treasure that I'll be keeping and an amazing reminder as to why I do the things that I do ❤️
P.P.S. – In light of the most recent whirlwind of decisions made by the politically polarized Supreme Court, I find myself particularly feeling helpless and at a loss of what to do. I'm deeply angered, hurt, dissatisfied, mystified, and disillusioned with the state of this country, just to name a few of the many emotions I've been feeling as of late. There are just so many things that are fundamentally wrong with not only these recent court rulings that will have dangerous, far-reaching implications for millions of Americans, but with the Supreme Court itself and the system we're governed by as a whole. While voting isn't the end all be all, it is necessary if you want to make your voice heard and it can help make a substantial difference in the local, state and national levels. So definitely make sure that you're registered to vote at your current address and help others register as well!
Outside of that, here's an article describing potential ways to combat the extremism that we are facing these days.
Here's an article describing ways to help support Planned Parenthood.
Here's an article describing ways to help support gun control measures.
And here's an article describing practical ways to help with the climate change crisis.