Bruh. I've been WORKIN'.
At the time of my last post, I was on a more chill, primarily outpatient clinic rotation out in Greensboro, where I was essentially operating as a sick clinic doc. It could get a bit busy at times, but it was overall relatively easy to handle, especially since I was working with two other residents most of the time and the chief complaints that the patients had were usually benign and not too concerning in the grand scheme of things. After my last post, I went through one more week of that experience before starting the inpatient rotation that I'm currently on and getting ready to complete in a few days.
This UNC-based inpatient service is one of the main general pediatric services that we rotate on as residents. In addition to patients who need general pediatric care provided by hospitalists, there are also patients on this service who need sub-specialty care from nephrologists, endocrinologists, and genetics/metabolism physicians. You may remember me briefly talking about this service in one of my intern year posts, though at the time there were much bigger things happening in the world around us (like the start of the freakin' pandemic + the ongoing senseless murders of Black Americans) that was weighing on me. Back then, the service was hard but in a different way. It wasn't actually that busy because there were a paucity of patients coming into the hospital due to the engulfing fear of COVID at the time. That being said, the patients coming in were still quite complex and it was stressful to be working in the hospital at that time while the rest of the world had pretty much shut down.
Fast-forward to the start of this month, I returned to this service as a senior resident leading a team tasked with caring for the patients assigned to our team. However, this time my rotation started off with a bang. We had almost 20 patients to take care of on our service on my first day, and it just never stopped being busy since then.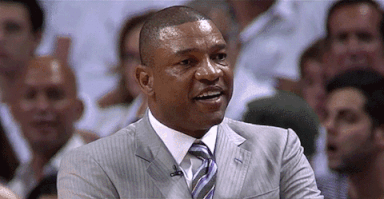 During the first couple of weeks, the number of patients on our service mainly oscillated between 14-18. These past couple weeks, we've operated with one less intern as a result of a ward pilot study that I won't get too much into, and our numbers have oscillated between 8-12. It really feels like my team and I have just been working nonstop all month long. And man, some of these kids have very complex medical conditions that takes time to understand and appropriately manage. To give you some perspective on how busy I've been over the past month, I've worked 19 shifts since February 1st, with three of them being 24-hour call shifts. 🥴
On the bright side though, the most recent 24-hour call shift that I completed earlier this week was my LAST ONE of my residency training!! I hopefully never have to do another 24-hour call shift again in my life, but we'll see what's good when my fellowship training starts. This rotation is also my last inpatient rotation of residency, meaning that the rest of my year should be smooth-sailing after this upcoming Monday!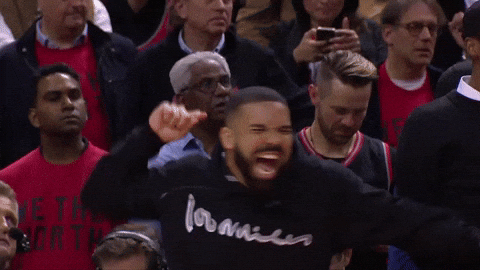 Although I've pretty much lived in the hospital for the majority of this month (I literally kept up with the Super Bowl by watching bits and pieces of it in our workroom and in the rooms of various patients 😂), I will say that I've learned a lot during my time on this rotation. I've experienced continued growth as a leader, educator, and physician throughout this time, and challenged myself to think more like an attending since I'll be working as one in a few short months (yeah I know, crazy right??). I pushed myself to think beyond the medical aspects of care for the patients and to think more about the care coordination required in both the inpatient and outpatient settings to ensure that our patients were receiving the high-quality care they deserved, whether they were in the hospital or not. I also paid close attention to the care being delivered to our nephrology patients and made it a point to inquire about the clinical decisions being made about them in order to continue developing a mental framework of why we were doing what we were doing for them. I'm sure that my future pediatric nephrologist self will be thankful for that.
As a team leader, I made it a point to ensure that my team delivered care in an efficient manner. I did what I could to make our morning rounds flow seamlessly and helped coordinate admissions, discharges, and transfers in a structured way that minimally disrupted our team's workflow. I allowed myself to step back and let my strong interns complete their daily tasks with minimal interference from me. At the same time though, I served as a (hopefully) valuable resource to them and helped them in whatever ways I could without getting in their way. I also made an effort to ensure that the medical students working with us were having a positive experience by allowing them to take ownership of their patients, sharing clinical pearls with them, and providing feedback to them as well as eliciting feedback from them.
Overall, as busy as this past month has been at work, it has still overall been a positive experience. At the same time, I'm ready to move on to my next rotation, which will be my first chief month! I'm not entirely sure what I'll be doing during this month outside of shadowing the current chief residents and working on the schedule for the upcoming year, but what I do know is that I'll thankfully be getting my weekends back. Boy have I missed having two back-to-back days off. And after this first chief month, I have a rotation in the ED, followed by a rotation centered around developmental/behavioral pediatrics before starting my second chief month, which will be my last rotation of residency and an experience that will serve as an official transition into my role as a chief resident of the 2022-2023 academic year! A couple other quick things that I want to mention before ending this post is that:
1) I got the opportunity to serve as a panelist on a Black History Month panel hosted by UNC Health and the UNC School of Medicine, where we discussed racial bias and disparities in health care among communities of color
2) I was accepted into the eighth class of the Nephrology Social Media Collective (NSMC) Internship!
Talking about this incredibly important topic on a panel with other esteemed Black physicians at UNC was a wonderful and cathartic experience that could have stretched much longer than an hour if we all had the time to allow for that to happen. As for the NSMC Internship, I'm really excited about learning how to productively integrate the use of social media into my interests in nephrology in order to become an even more effective and engaging physician-leader and educator! This timely opportunity came right as I was finishing up my civic health fellowship with Vot-ER earlier this month, so I'll have some more time to dedicate my efforts to this, especially since my clinical schedule is about to finally calm down after I finish up this last inpatient rotation!
That's a wrap for this post! I hope that you all have had a fruitful and educational Black History Month! Can't wait to spring forward into March and all the great things that come with the start of the spring season! 😄
"In the long run, we shape our lives, and we shape ourselves. The process never ends until we die. And the choices we make are ultimately our own responsibility." – Eleanor Roosevelt
– Black Man, M.D.
P.S. – I would be remiss if I didn't mention the deadly conflict occurring before our very eyes in Ukraine. It is so absurd and senseless that Ukrainians are losing their lives and their livelihoods just so Russia (*cough* Putin *cough*) can reap the benefits of acquiring their land. It's all just so incredibly sad…watching it all unfold makes you feel so helpless. Although we tend to take our lives and relative safety for granted, this is a chilling reminder to how scary of a place the world can be. I'm going to be praying for Ukraine, for the lives forever changed due to Russian aggression, and for peace in the world. 🇺🇦