And just like that, my fourth and final ED rotation of residency has come to an end…if you read my last post, you know what that means 👀
I am officially in vacation mode!! 😆😜🙃
Well, kind of. While I'll be in full-on vacation mode next week when I go on my honeymoon, this week is more-so me taking some time to not only catch-up on some work I fell behind on while working some ED/PICU shifts this past week, but to even get ahead on things since I will absolutely NOT be doing any work-related things when I'm chillin' in a bungalow in Bora Bora. Plus, I'm going to be spending the latter half of this week at the Pediatric Academic Societies conference in Colorado, which will keep me pretty occupied. So I guess you could call this week "vacation-lite" lol.
While I really can't complain about the schedule I've recently had leading up to this moment, I would be lying if I said I hadn't been looking forward to this two-week stretch of time off for some time. ESPECIALLY the honeymoon that my wife and I have been so desperately ready to finally enjoy after more than seven months of marriage. I remember looking at my calendar months ago and feeling like this time period was so freakin' far off in the distance; it literally felt like it was almost a lifetime away. Now that it's here, it's almost hard to believe that I'm finally on vacation once again. But man am I ready for it! 😁
In the time between my last post and now, I transitioned from my Chief month into my ED rotation and found myself working a few newborn nursery and PICU shifts to help with coverage so that the interns and second-years could go on their annual weekend retreats. You would think the newborn nursery would have been a chill environment to work in, especially when you're working with your co-chief and a great attending. Turns out we were all wrong; it was probably the most insane two newborn nursery shifts I've ever worked. It didn't help that I had to attend a wedding that weekend, which I ultimately (and thankfully) was able to go to even though I lowkey made it to the ceremony in the nick of time. But alas, the madness of the newborn nursery is another story for another day. 😪
I worked the two PICU shifts this past weekend, which were also busy (this was to be expected though so I wasn't caught off-guard) and I found myself taking care of patients with intriguing and complicated conditions. Again, I was working with a rock-star squad so that made the weekend much better, even though we were all spending our Easter weekend in the hospital. As for the actual ED shifts I worked, they were busy but weren't anywhere near as wild as the ones I worked last summer/early fall. I was also working in the brand-new Peds ED that just opened a couple of months ago, which made my time there even more interesting and fun. While there were a lot of your run-of-the-mill viral upper respiratory illnesses and GI bugs, there were quite a few other interesting cases that really piqued my interest. I even ended up seeing some of the kids I managed in the ED in the PICU a few days later. Talk about continuity of care. Overall this ED month was super chill, especially since I had a pretty light schedule that allowed me more time out of the hospital than I'm typically used to.
In my off time, you already know that I spent a good amount of it keeping up with March Madness games. It was borderline unhealthy how glued to a screen I was watching those games lol. The madness of the tournament was INTENSE. Miami making it to the Elite Eight was definitely a highlight of the tournament; that's the furthest they've ever made it! But that UNC-Duke game though?!?! BRUHHH!!! I about lost my mind watching it! It was the hardest that my wife and I had ever cheered for UNC!!
And when they pulled off that incredible win, we were off with some friends to Franklin street where we witnessed an incredible gathering of people of all ages acting wild and celebrating UNC's victory as they ascended into the championship game match-up vs Kansas!
It was amazing man! Hands down the best March Madness tournament I've ever watched. My brackets also did a LOT better than I expected them to do; I actually won a couple of bracket competitions I was in and came annoyingly close to winning another one. I have no expectation of repeating my success next year but we'll see what happens!
When I wasn't watching college basketball, I was either working on the launch of this year's Desire To Inspire Scholarship, working on implementing voter registration processes at my institution, working on a manuscript about a project I've been a part of for the past couple years, continuing the chief work that my co-chiefs and I started during our chief month (finalizing schedules, replying to emails, attending meetings, etc.), getting my licensing and credentialing prepared for next year, figuring out how to best prep for the pediatric boards, participating in the Nephrology Social Media Collective internship — you get the idea. I've been bombarded with ways to fill my free time up, for better or for worse. However, I've also managed to enjoy a solid amount of free time with my wife and others where I simply relaxed and focused on living in the moment. It has been an enjoyable time period and it is looking like the rest of my time in residency is shaping up to be just as enjoyable. I only have one more clinical rotation after my vacation ends, which is a rotation focused on developmental-behavioral pediatrics. Once I complete that, I will be in my second chief month, which will also serve as my official transition into chief year.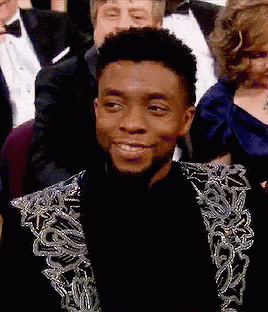 Even though it has been well over a year since I first learned that I would be one of the program's chief residents for the 2022-2023 academic year, I sometimes still find myself in awe that I will be fulfilling that role so soon. It's becoming all the more real now that I'm starting to get pieces of my clinical schedule for next year sent to me. On one hand, I know that I'm ready for whatever the role has to throw on me and I'm confident that my co-chiefs and I will adapt to whatever circumstances we find ourselves having to navigate as leaders of the residency program. On the other hand however, there are of course those underlying feelings of anxiety and uncertainty that never really go away and love to suddenly pop up out of nowhere whenever you're getting ready to embark upon a transitional period of your life.
I've felt these normal feelings time and time again throughout my life and have learned how to identify them as well as how to cope with them. But imposter syndrome is real, and to be honest I've been feeling it a bit more these days as I'm getting closer to finishing residency. I know it sounds ridiculous because it sounds ridiculous to me too (I know I'm ready for whatever comes my way, I believe in myself and many others believe in me too), but I'd be lying if I said I still didn't have those twangs of self-doubt that creep up on me from time to time. Being a chief resident is a serious responsibility and is clearly one of the most important roles I've been tasked with in my life thus far, so I guess it is only natural that I have a medley of emotions and thoughts about me taking on the role. As serious of a role it is, I also know that I'll have a lot of fun with it and I'll grow so much throughout the course of the year. After getting a taste of what to expect during my first chief month, I really am excited about being a chief resident!
And with that, I'll go on and bring this post to an end. I hope that your week is one that is full of abundance, gratitude, prosperity and love!
"A lot of people resist transition and therefore never allow themselves to enjoy who they are. Embrace the change, no matter what it is; once you do, you can learn about the new world you're in and take advantage of it." – Nikki Giovanni
– Black Man, M.D.
P.S. – If you know of anybody in your life who could use a scholarship for college, share The Desire To Inspire Scholarship with them! As long as they meet the criteria, they are more than welcome to apply! Deadline is June 5, 2022! Best of luck to the applicants!