Y'ALL!!!
I'M GOING TO BE A CHIEF RESIDENT!!!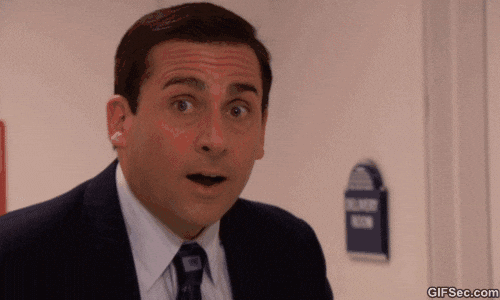 Part of me is still in awe and disbelief that I was granted the opportunity to serve in such an important and influential position. Although it has now been a few weeks since I found out that I was selected to be one of the UNC Pediatric Chief Residents for the 2022-2023 academic year, I still get chills just thinking about how highly my peers and the faculty at my institution must think of me to feel comfortable nominating me for this position. I also get chills just thinking about the incredible amount of responsibility that comes with being a chief resident. Based on my observations and conversations with past and current chiefs, it is quite obvious that serving in this role is far from easy; it can in fact be a very challenging experience.
However, literally everyone that I've talked to has also told me that it is such a rewarding and critical experience that will definitely serve me well throughout my career and beyond. It will be interesting to learn and experience firsthand all of the important work that the chiefs do alongside program leadership behind-the-scenes. Being a chief resident means that I'll be spending an extra year here at UNC after I complete my residency training, which I'm totally cool with, even it means delaying my fellowship training by a bit. If that's what it takes to benefit from the honor and privilege of serving as a chief resident for the program that I love, then so be it! I'm looking forward to working closely with my co-chiefs (all of whom are certified ROCKSTARS), supporting all the residents in our program in various capacities, playing an active role in recruiting new residents, and making our program shine even brighter than it already does! 😎
When I last talked with you all, I was finishing up my radiology elective and gearing up for my inpatient experience as a senior resident at one of our affiliate community hospitals. Remember when I mentioned that I believed that it would be a challenging, yet rewarding experience, and that I knew it would likely be a tough adventure but I would also grow as a physician during my time there?
Well, turns out that I was about 110% correct.
Working as a senior resident on this rotation has NOT been one of the easiest things I've ever done (my schedule has been BUSYYY 😩). But with that said, it also has not been the hardest rotation I've been on either (*cough* PICU *cough* HEME/ONC *cough* *cough* PURPLE – if you know, you know *cough*). It was challenging in the sense that I had to navigate patient care at a community hospital as a senior resident leading a clinical team, meaning that I was responsible for the care of ALL the patients on our service (PICU + floor patients). Along with this responsibility, I provided myself as a consistent resource to the interns and the medical students on our team as they all provided direct care to their assigned patients on a daily basis while learning from each other. While I had much less patient notes to write due to my senior status (PRAISE GOD), one thing that I had to get used to in this role was taking direct calls from outside hospitals and facilitating the transfer of patients from their hospitals to ours. This meant that instead of actually seeing and examining the patient in person, I had to determine the clinical status of a patient based on what was written in their chart and what was told to me over the phone. Let me tell you, this is NOT an easy thing to do, especially when you're the most senior pediatric physician in the children's ward at night. I fortunately was able to successfully use my clinical skills to facilitate outside transfers of patients and appropriately triaged them to either the general floor or the PICU. It has actually been pretty cool to get this kind of experience (it was only cool after I got over how intimidated I was to coordinate transfer calls), and I've grown to appreciate being able to apply my clinical skills in this unique kind of way.
As challenging as my rotation has been this month, I came into it knowing that I was more than capable of getting the job done. That mentality gave me the confidence I needed to provide quality care and education to patients and my care team, respectively, while also creating a positive and welcoming work environment. I was also (and continue to be) very thankful that I only had to work one 24-hour shift as opposed to 7-8 of them on a Q4 schedule. The 24-hour shift that I worked ended up not being that crazy of a shift and I was thankfully able to get a few hours of rest towards the end of it. And last but certainly not least, I can't forget to mention that it has been a lot of fun to work with everyone in our interdisciplinary team. All the varying personalities and good vibes kept things interesting and fresh! Overall, I've had a positive experience on this rotation and I've certainly grown into a better clinician as a result of it! 🙌🏿
After this rotation ends tomorrow, I'll be powering on through my Jeopardy rotation where I will be working two straight weeks of night shift in an inpatient setting as a senior resident at another community hospital site. I'll then spend the majority of the other two weeks of the rotation as the designated Backup #1 guy, where I'll be first up to replace a resident who isn't able to make it to their assigned shift for some reason. Then after that rotation, I'll be back in the PICU for a month. So yeah, I got a bit of a stretch to go. But then after the PICU, I'll be on what's called an individual month, a chill rotation where I can make my own curriculum and engage in self-directed learning! And then after that, I'm officially done with my second year of residency and will be a full-blown PGY-3 resident!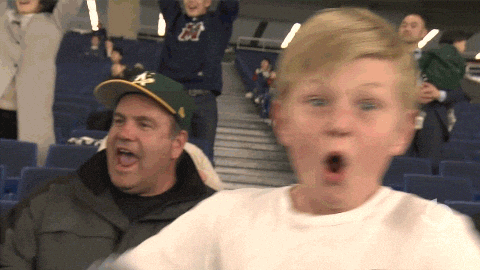 I really can't wait until I'm a third-year. I recently got my block schedule for next year and I get excited every time I look at it; there is sooo much more elective time built into the schedule and I have like half the inpatient time that I currently have this year. And I can really focus on educating and nurturing the interns and medical students on the teams that I'll be leading. It really is the promised land! 🙏🏿
As busy as this month has been for me, I've still tried to be somewhat of a human by keeping up with things going on outside of the hospital and by volunteering in my community when able to. I was able to participate in another community vaccination effort earlier this month, where I administered vaccinations to various people in an underserved community that has been hard hit by COVID. Being able to participate in these vaccination "strike teams" throughout the past couple months has been extremely rewarding and I've gotten the chance to meet some wonderful people as a result while making a substantial impact in the community.
A couple weeks after jabbing shots in arms, I happily watched excited medical students across the country share their exuberance with the world on Match Day as they finally learned where they would be spending their first few years as a new physician. At the same time, I marveled at how it had already been two years since my own Match Day and reflected on all the wonderful memories and feelings associated with that period of my life. Man, what a time. I sometimes miss being a second-semester fourth-year medical student…so many happy memories from that time in my life. I'm looking forward to meeting our program's new intern class, a residency class that happens to be one of the most diverse I've ever seen! 🙌🏻🙌🏼🙌🏽🙌🏾🙌🏿
That's all I got for you today, hope you enjoyed the post! Thanks for reading! 😁
I hope that your week is a sensational one!
"I don't run away from a challenge because I am afraid. Instead, I run toward it because the only way to escape fear is to trample it beneath your feet." – Nadia Comăneci
– Black Man, M.D.
P.S. – March Madness has been BRUTAL to my brackets this year…..😅