To be honest I don't really have much to update you all about, other than the fact that I've spent the past few weeks working night shifts like a madman. I swear, my nickname should have been Dr. Night Owl or Dr. Batman, or some other nighttime-friendly name. It was wild how many nights I was working in a row…literally 13 shifts in the span of 15 days. And the vast majority of those nights were crazy busy, with some intermittent downtime if we were lucky. And to top it all off, my intern and I spent four of those nights working on various morning report presentations that we had to give the following morning as we continued to admit and manage patients on the floor.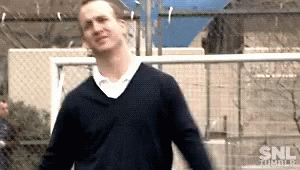 It all sounds pretty wild doesn't it? You wanna know why it sounds wild?
Because it is.
But as I've realized over and over again throughout my medical training, you'll surprise yourself with what you can handle when you're placed into wild situations that you're expected to be able to manage. I've especially found this to be true countless times throughout this PGY-2 year, but if you've been following my posts throughout this year then you probably already knew that.
Was my two-week experience as a night shift senior at a busy community hospital center challenging? ABSOLUTELY.
Was it the hardest thing I've done in residency so far? Nope.
Did I make some mistakes during this experience? You can bet your bottom dollar I did!
Did I learn a ton of useful information and obtain a lot of helpful feedback that I can apply to my clinical experiences in the future? YUUUUPPP!!! *trey songz voice* (IYKYK)
Did I try my best to be the best senior resident physician that I could be for my patients, interns and medical students? Without a doubt.
Am I proud of my overall performance throughout those two weeks? I sure am!
I'm pretty sure that I supervised the care of 100+ patients total throughout that experience. My interns and I definitely admitted well over 70 patients in those two weeks alone. Many of the admitted patients didn't require complex levels of care, and were able to be discharged after 1-2 days in the hospital. Others needed substantial care and had to stay in the hospital for longer periods of time. I was able to manage various disease processes, some of them common and others not-so-common. In addition, I was granted the opportunity to provide clinical education and guidance to not only the interns working with me, but also to the third and fourth-year medical students on service, which was pretty cool. And the coolest part about the whole experience was that I was quite comfortable in the role I was in, no matter how busy the night got for us. I was able to always keep a calm and pleasant demeanor, even when my intern and I once walked into a shift with four admissions waiting for us right off the bat. 🙃
There really is something magical about trusting the process; I've experienced a substantial amount of growth between this time last year and now and all I've done is worked and tried to learn as much as I could along the way. Hell, I've grown a ton even from January until now. The growth experienced in medical school is incredible, but the growth throughout residency??? Maaannn it's out of this world. While I continue to be impressed at how much I've grown as a clinician and as a person overall, I marvel even more about the fact that there is so much more growth ahead of me to experience even as I near the finish line of my second year of my residency training. I truly cannot wait to see how much more growth I'll end up experiencing between now and April of next year!
After finishing up my last night shift this past Tuesday, I spent the rest of the week trying to flip my body back to a more normal day schedule while at the same time mentally preparing myself to be called in to work at any point in the next couple of weeks as backup resident #1. I've had three scheduled backup days so far (including today) and so far my services have not been needed in the hospital, meaning that no one has had to call out of work recently. I have five more backup days scheduled between now and next Monday, so fingers crossed that everyone is able to stay healthy, avoid catastrophes and continue working their shifts! I did have a scheduled clinic day this past Friday that I worked and I have a telemedicine clinic day this Friday but other than that, my schedule is totally up in the air. I've been making the most out of my free time though, and will continue doing so as long as I continue to be afforded this free time.
That's it for today! 😁
I hope that you all have a marvelous week and that you're enjoying this warm spring weather! And if you know of anyone who would benefit from The 2021 Desire To Inspire Scholarship, please share this opportunity with them!!
"Stay afraid, but do it anyway. What's important is the action. You don't have to wait to be confident. Just do it and eventually the confidence will follow." – Carrie Fisher
– Black Man, M.D.
P.S. – I can't even begin to discuss my feelings about the recent string of murders and unjustified actions conducted by police officers that have been highlighted in the media in recent weeks, all in the midst of the ongoing trial of Derek Chauvin. It's simply too much to unpack. The story is always the same. Change is moving too slow and innocent people are having their lives stolen from them for literally nothing. Racism is still alive and going strong in this country. For the sake of my own mental health and happiness, I just can't talk about this right now. #BlackLivesMatter