Y'all.
Don't EVER let me go this long without posting again.
I can't believe it has been OVER SIX WEEKS since my last post!! SIX WEEKS!!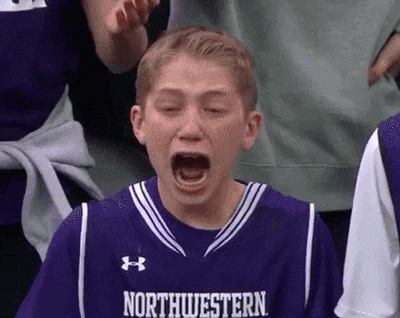 I'm ashamed of myself…that's by far the longest I've gone without a post since I started this blog almost six years ago. This is how people begin to slip on their consistency when it comes to posting. Sure, I've been quite busy these past six weeks with rotations, wedding planning, and a plethora of other commitments. However, I can't let it ever get to a point where my posts are frequently spread out by this much or more. I've come too far with this blog to start slipping now!
While it has been quite some time since my last post, I assure you that I haven't forgotten about you. It has pained me to not have had an adequate amount of time to post an update of how things are going for me. Plus, as you may already know, writing these posts is a cathartic process for me that helps me reflect on my experiences thus far. So you can only imagine the angst I've been going through. On the bright side though, I've had a lot of things happen in my life throughout this period of time that I am eager to fill you in on! So buckle up!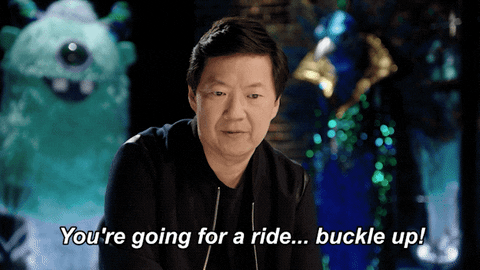 At the time of my last post, I had just finished a two-week stretch of night shifts at a community hospital and had just started a two-week stretch of jeopardy, where I was first up on-call if any resident had to call out of work for whatever reason. Luckily for me, I was only called in once throughout that period of time, and it was a very manageable shift. I spent the rest of the time on jeopardy at home anxiously waiting for the next time I was going to inevitably get called in. I tried to be as productive as I could be since I couldn't really do much of anything else while on backup duty. I also had a couple of telemedicine clinic days, which were incredibly frustrating and reminded me why I hated conducting telemedicine visits. Now don't get me wrong, telemedicine is incredibly important and when used to its full potential, it can result in phenomenal, timely, and efficient care, especially to populations who don't have adequate access to care otherwise. What frustrates me is how clunky the telemedicine process currently is; it is not efficient at all and I ultimately end up with a ton of notes to write at the end of the day and into the next day because I spend the majority of my time in between visits going back and forth between the patient's family, my attendings, and the front desk coordinating care for my patients. And if my patient's parents speak a language other than English (about 30% of my patient panel on any given day), then that just adds more time to the overall process. Granted, there have been some improvements in the telemedicine process from the start of the pandemic until now. However, there's still so much to improve upon. So until the day comes where telemedicine is a much smoother and more efficient process, I'm going to continue dreading my telemedicine clinic days.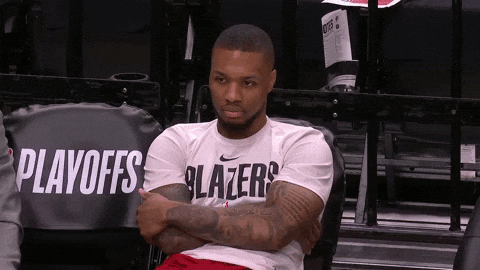 After my two weeks of jeopardy, I transitioned into my second (and final) PICU rotation of the year. My first two weeks on the rotation weren't too bad due to the number of days I had off in order to complete other obligations that I'll touch more on later. I was even able to go on a class retreat to the beach at the end of those two weeks, which was a great and relaxing time (I'm worse at spikeball than I previously thought…but then again we were playing on sand so I'll just put the blame on that 😊). The second half of my PICU rotation though…man lets just say I definitely paid the price for having a relatively chill PICU schedule up to that point. I worked 13 1/2 days throughout a 15-day period (the 1/2 day being a clinic day and my "day off" being a post-call day). And to top it all off, I had to work an intern shift in the ED the day after my PICU rotation so that the interns could attend the wonderful Herrington leadership conference that I had the pleasure of attending last year before I transitioned into my PGY-2 year. And as it turns out, that ED shift was one of the busiest that I've ever worked.
So as you can imagine, I didn't have a lot of time for myself during those two weeks. Some of those days were relatively chill at work. But in the days leading up to the end of the rotation, we had an influx of devastating cases that rocked all of us on the rotation. There were some very interesting patients that I had the privilege of caring for throughout the month, and I developed some heart-warming relationships with patients and family members. I even got the opportunity to perform a few procedures (ultrasound-guided arterial sticks and classic lumbar puncture), those of which I was ultimately unsuccessful at even with my most heroic attempts (in my defense, those patients were really hard to perform these procedures on and my fellows had a really tough time with the procedures as well. So it's not just me lol). However, when it was all said and done, I was mentally and physically exhausted at the end of the rotation, just like I was at the end of my first go-around in the PICU last October. Thank God I was going into an elective month, that of which I'm thoroughly enjoying right now!
Speaking of, I'm currently on a vacation week in my second week of this elective month, which is an individualized rotation where I can make my own curriculum. I'm planning to use this month to engage in a media training course I personalized for myself, as well as to work on a blueprint for a civic health project with the ultimate goal of implementing sustainable voter registration initiatives at my institution. Why didn't I just use my individual month to do something more typical, like create some sort of clinical rotation or engage in a research project, you ask? Idk. My mind just works in ways that most people don't understand. I don't even understand it sometimes. But I know that I'm making the right decision because I'm really excited about engaging in all of this! I'm also excited because I'm feeling much more refreshed after spending some time this past Memorial Day weekend with my bros in Vegas for my bachelor party! I'm not going to go into all of that in this post for various reasons, but I will say that it was a dope, expensive, hilarious, and unforgettable experience. The wedding is going to be so much fun. I'm definitely ready to get married! 😁
Outside of my rotations, I kept myself busy with a plethora of other activities over the past six weeks. First off, I got the chance to participate in a Civic Health Conference hosted by Vot-ER, where I learned sooo much information about the intersection between civic participation, health policy and healthcare. That conference inspired me to work on the voter registration blueprint that I mentioned earlier. In conjunction with that conference, I was accepted into the Vot-ER Civic Health Fellowship, a 10-month long commitment that allows me the opportunity to connect with like-minded individuals in order to take a much deeper dive into the intersection of civic engagement and healthcare. I'm only about a month in and I've already learned so much about the history of civic health across the world, how civic engagement relates to health equity, practical ways to engage in community organizing, useful ways to discuss voter registration initiatives with stakeholders, and so much more! In addition, this fellowship requires that we all work in small groups to come up with a feasible civic health action project in order to apply our newfound knowledge and skills to a problem in our local communities. It is an exciting opportunity and I'm so thankful that one of my mentors informed me of it!
Another conference that I participated in early on in my PICU rotation was the New Century Scholars Resident Mentoring program that was held as part of the annual Pediatric Academic Society conference. During this day-long virtual event I got the opportunity to meet with my cohort, to learn some great advice on the art of mentoring, and to listen to a variety of high-quality speakers talk about inspiring topics. As part of the conference experience, I also got the chance to participate in a speed-mentoring session with five amazing high-ranking physician faculty members across the nation, all of whom have a very high level of interest in advocacy work! Man, it was so thrilling and inspiring to be able to participate in all of that! There was so much information shared that I had to end up making folders on my browser full of bookmarked pages to refer back to 😂.
Man I've been typing for such a long time and I still have quite a bit to update you on…this is why I don't go six weeks without posting 😅.
Go take a stretch break or something and then ride through the rest of this post with me!
Ready? Alright let's finish this off!
About three weeks ago, I had the pleasure of delivering a research presentation about my involvement in the NC InCK project, "a child-centered local service delivery and state payment model aimed at improving the quality of care and reducing expenditures for children insured by Medicaid or CHIP". My role in the project has largely dealt with kindergarten readiness and how to improve upon that in the NC counties that are included in the project. The work that my group and I engaged in resulted in a presentation that I gave during my institution's annual Day of Scholarship, that of which was very well-received. I also was able to present a poster on an unrelated topic (my EVALI case report) during a virtual poster session. Both experiences were very fruitful in their own ways and I learned a lot from them, as uncomfortable as they made me considering the fact it was my first time ever doing either of those things. Now that I've experiences what it is like to present research, I'll be much more apt to take on these kinds of opportunities.
Another thing that I'm proud and elated to inform you about is that I was not only nominated and accepted into the UNC Academy of Educators (AOE), but that I was also nominated and accepted into Alpha Omega Alpha (AOA)!
Both of these distinctions are pretty huge deals, and I can't believe that I was accepted into both in such a short amount of time. It was really cool to be accepted in to the Academy of Educators considering the fact that I've been actively trying to improve upon my skills as a medical educator ever since I unexpectedly won the Harvey J. Hamrick Excellence in Teaching Resident Award at the end of my intern year. I've learned a lot of evidence-based teaching skills over the past year, in large part due to the AOE's standardized Teaching As a Resident: Highlighting the Evidence and Enthusiasm of Learning (TARHEEL) program that I'm at the tailend of. I plan to continue fortifying my teaching and mentoring skills as a member of the academy in order to be an even better medical educator. As for my acceptance to AOA, that's something I had to pinch myself a few times about before realizing that it was real. I'm not gonna lie, I NEVER thought that I would ever receive the honor of being accepted into this organization. It was always one of those things that I always figured was unattainable for me, so I never thought much about it in medical school or residency. I'm still in awe that I was nominated and selected to be into AOA! I've said this before and I'll say it again: When you're living your truth and consistently doing the things that you actually care about, your passion really does shine through and people really do take notice. I definitely didn't have the highest test scores and don't have a ton of research projects or papers with my name on them yet. But I do really care about advocacy, equity, education, mentorship, and the communities I serve! DO WHAT IGNITES YOU and you will be AMAZED at all the blessings that come your way!! 🙏🏿🙌🏿
Last but not least, I got the opportunity to participate in a virtual White Coat Wednesday yesterday morning, an annual event hosted by the North Carolina Pediatric Society where pediatricians, pediatric dentists, pediatric residents, pediatric dental residents, and medical students get together to learn more about how the state legislature works and to discuss pertinent issues with legislators to advocate for the populations in which we serve. It was as fruitful of an experience as it was when I first participated in it as a medical student three years ago. This time around, I got the opportunity to ask a question directly to a member of the state House of Representatives and got a solid answer in response. It was a cool event that I plan to continue participating in throughout my career, regardless of where I ultimately end up!
As I sit here and wrap this post up, I can't help but think back on how far I've come not only as a resident physician over the past two years, but as an functioning member of society over the past ten years. Ten years ago, I was getting ready to graduate from high school in pure excitement of my imminent future as a college student on a full-ride scholarship at the University of Miami. Fast-forward to today, I'm getting ready to wrap up my second year as a pediatric resident and, by the end of this month, will be on my senior status as a full-blown third-year resident training to become one of my program's next Chief Residents while preparing for my marriage to my life partner. Plus, I'll be awarding three scholarships this summer in the third year of The Desire To Inspire Scholarship. Man, life is just wild. As a high school senior, I always knew that great things were ahead of me. I just didn't know that they would be THIS great THIS soon. I've even exceeded the expectations I had for myself at the start of intern year! 😮
GOD IS GOOD.
Wow I had so much to say today…if you've made it to the end of this post, thanks for bearing with me! I owe you a hearty high-five the next time I see you! 🖐🏿
I hope that you had a phenomenal and safe Memorial Day weekend and that you have a fantastic rest of the week! And if you haven't gotten vaccinated yet, please do so for the sake of your own health and for the people around you! Vaccines work!
"If you don't make the time to work on creating the life you want, you're eventually going to be forced to spend a lot of time dealing with a life you don't want." – Kevin Ngo
– Black Man, M.D.