Christel Wekon-Kemeni, MD
Pediatrics, PGY-3
I've typed that out a few times since transitioning from a second-year to a third-year resident last week and I'm still in awe that I've finally made it to this point. Like, I obviously knew that third-year was coming for some time now, but now that it's here it's just like…WOW. I'm really a PGY-3 resident now.
A SENIOR RESIDENT.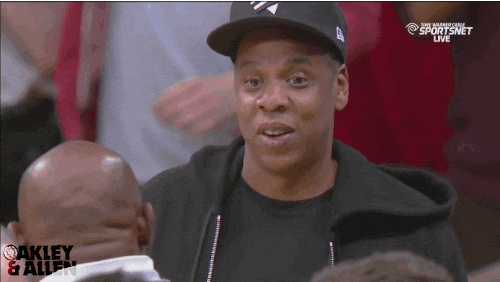 When I was an intern, I looked up to the seniors and just assumed they knew so much about everything. They all seemed so knowledgeable, fearless, calculating, and organized. They always seemed to know what was going on at all times, even before I got a chance to find out what was happening so I could report to them and come up with a plan of action. I just remember feeling like I had such a long way to go before I could reach the illustrious status of being a senior resident.
Well now, here I am. I've officially reached senior status after two long and challenging years in residency. And BOY am I glad to be here. This past year was a doozy; it was definitely as hard of a year as I expected it to be although I did experience exponential amounts of growth and thought it was a better year overall than intern year. Man, I don't ever want to have to repeat intern year ever again. It honestly wasn't even that bad of a year, but the newness of everything plus having to write all the documentation for everyone while carrying the pager that beeps nonstop is just not my idea of fun.
Now that I have two years of experience under me and I've rotated through several acute and intensive care rotations, I have a much higher threshold of comfort when it comes to clinical care. I feel ready to lead teams and to manage patients from a bird's eye view in a more systematic manner. I'm ready to write substantially fewer notes than I had to write these past two years, but I am also ready to jump in and help with documentation or anything else my interns will need, if necessary. I'm ready to spend more time teaching concepts that I've "mastered" (there's always room for improvement in medicine, hence why we "practice" medicine; it's an art) and am also ready to continue learning new concepts to fortify my own knowledge fund.
I know that being a senior resident means that I am afforded much more responsibility than I've been afforded in the past. That being said, I do think that my experiences this past year have adequately prepared me to step into this role. Being responsible for dangerously ill patients in the ICUs and on the heme/onc service taught me a number of critical skills that I'll be using this year and beyond. Being a senior on a few inpatient rotations this past year also gave me a sense of what it will be like to lead a team, which will be helpful as I lead my teams throughout this year.
But with all that being said, the ironic part about all of this is that I only have like three rotations where I'll actually be leading a team. The rest of my rotations are either in the ED, in clinic, or in a subspecialty elective. Plus, I have two "chief" months, where I will be undergoing an immersive experience of what being a chief resident is like. So this year is actually looking like it'll be my best year of residency schedule-wise! Plus I don't have to worry about applying to fellowships at this time since I'll have a chief year to look forward to, although it would be smart for me to at least start preparing my application materials so that I'm set when it does come time to apply to fellowships. 😅
I kicked off this new academic year with my rheumatology elective, which will be followed by a nephrology elective. So yeah, PGY-3 is off to a fantastic start. It is going to be a sensational summer, I'm speaking it into existence! Before I reached this point though, I was cruising through my final rotation of PGY-2, which was my customized individual month. I had a lot of plans during that rotation and while I got through some of the things I was planning on doing, I definitely did not finish out everything that I wanted to do. But with the free time I'll have these next couple of months with my more lax schedule, I'm hoping to continue my work on the projects that I've been working on. I had some random night shifts scattered throughout these past few weeks for various reasons, and a couple of them were nuts. But nonetheless, my team and I got through them and pressed on with our lives. Alongside those night shifts, I had a couple of clinic shifts that were busy but overall manageable. I also had a morning report presentation I had to give last week, where I created a PICU jeopardy game geared towards the rising second-year residents since they have not rotated through the PICU yet. And finally, I got to take a work-cation at the beach with my fiancée where we enjoyed chill, tropical weather and the sound of the ocean while getting work done at the same time. That was a great time! 😊
That's pretty much all I have for you today! Decided to keep it relatively short today since I messed around and wrote a novel in my last post. Plus, I have other things to do today and didn't want to spend a lot of time typing out this post.
Thanks for reading! I hope you have a sensational start to your summer!
"Average leaders raise the bar on themselves; good leaders raise the bar for others; great leaders inspire others to raise their own bar." – Orrin Woodward
– Black Man, M.D.