Gosh, it's been so long since my last post…so much has happened in the time between my last post in August and now. I literally don't even know where to begin with my updates. What I will say is that I've been incredibly busy these past couple of months, so busy that I really hadn't had much time to draft a blog post at all. It was torture man; I just kept wanting to blog to help process everything I was experiencing but between my wild never-ending shifts at work and my marriage (YES I GOT MARRIED 😄), I simply did not have the time nor the capacity to practice my routine ritual of blogging. So as a result of not being able to center myself, I've been scattered mentally for the past several weeks. It REALLY sucks to not have enough time or energy to type out a blog post, even when you really want to and you keep thinking about doing it. I'm really glad that I've finally been able to carve out some time to regroup and process my thoughts and experiences through this post I'm typing out right now.
Before I get into talking about how wild work has been, I want to talk some more about just how EPIC my wedding was!
It was so wonderful to see so many friends and family members come together to celebrate the union of my wife and I. There were some people that we hadn't seen in years! In order to maximize our time with our guests, my wife and I decided to have a "wedding weekend", where we spent a couple days before the wedding having a great time with everyone. We had some bonding time with our wedding party via an exclusive dinner and social time at a nearby venue in Atlanta, we hosted a welcome party for all of our guests, we had our wedding rehearsal as well as our rehearsal dinner, and we even hosted a farewell event the day after our wedding. It was such a phenomenal weekend, even with all the stress that we ended up experiencing! The wedding ceremony itself was something out of a movie scene or a magazine catalog. It was simply glamorous! It was heartwarming to have one of my close friends serve as our officiant, my goddaughter serve as the flower girl, my cousin serve as the ringbearer, my younger sisters serve as junior bridesmaids, and my brothers serve as my best men. It was also touching to look out in the audience and see how excited all of our guests were to be there to witness our union. And to see my wife walk out onto the aisle in her stunning wedding dress…..man what a sight it was to behold. As happy as I was, I actually didn't shed a tear, much to the dismay of the people who had placed bets that I would cry 😂. As a matter of fact, I spent the vast majority of my time at the altar grinning from ear to ear. Overall, the ceremony was such a golden moment in my life that I'll forever treasure!
After our ceremony, we had a cocktail hour where we were able to spend time with loved ones before going on to our wedding reception. The reception was 🔥🔥🔥!!! From the grand entrance of our wedding party, to the first dance of my wife and I, to the mother-son/father-daughter dances, to the uplifting and hilarious speeches of my best men and my wife's maid-of-honor, to the band and DJ helping us dance the night away, to the sweetheart songs of my wife's sorority and my fraternity, to the UMiami flag picture that we took with all the UMiami alumni at the reception, to the open bar that we all enjoyed, to the farewell walk of my wife and I, and EVERYTHING in between, it was a hell of an experience. While I am eternally grateful to have had such a wonderful wedding weekend and will be reliving it for years to come, I am also very glad to FINALLY be done with wedding planning. Although the anticipation to the wedding was exciting, the planning process could be painfully stressful at times. It didn't really help that: 1) our plans were heavily disrupted by a once-in-a-century pandemic and 2) some of the plans that were carefully crafted for the wedding day fell through for one reason or another, but that didn't dampen my spirits one bit. I just felt blessed to be able to experience this once-in-a-lifetime event that not everyone gets to experience. While I don't ever want to have another wedding, I will be very much looking forward to going to the weddings of other friends and family members!
People have asked me how it feels to be married and if I feel any different now that I'm a husband. To be honest, I literally feel no difference other than the fact that people have been congratulating me for being married and that I now have a ring on my finger that I inadvertently scratch my face with from time to time. If you ask anyone we're close with, they will say that my wife and I have lived like married folks for quite some time now, so this lifestyle isn't new to me. I still need to look into all the financial benefits of being a newlywed though, I'm about to take full advantage of all that 😊. It does feel good to finally be settled into married life and to be able to focus on our future together!
Now that we've discussed all the good feels associated with my wedding, let's delve more into what work has been like for me since we last talked. In my last post, I talked about how I was finishing up my nephrology elective and was starting to transition into my third ED rotation of residency. Well, my time in the ED turned out to be quite a doozy. Many of the shifts I worked while I was there were some of the busiest shifts I've ever worked throughout my time in residency. It was complete madness man. I felt like I was whizzing through patients and families as I tried to coordinate the best care for them. I saw some wild cases and performed a medley of procedures such as lumbar punctures and laceration repairs via sutures and staples. I also saw a large amount of patients with viral upper respiratory illnesses and various patients with sports-related injuries. On top of coordinating care for my patients, I had to keep on top of my clinical notes, which was much more challenging this time around than it ever had been. Between a nonstop flow of patients coming into the ED, minimal breaks in between shifts and a larger patient load for me to carry as a senior, I just couldn't keep up with my notes for some time and they weighed me down the majority of the rotation no matter what methods I tried to stay on top of them. It was depressing, to say the least. I did have a good time hanging out with the ED team and I continued to build upon my clinical aptitude throughout the rotation. And most important of all, I managed to not get sick in the midst of all the sick kids around me!
I went straight from my ED rotation into an inpatient rotation at a community hospital in Greensboro (literally one day I was in the ED and the very next day I was in Greensboro), where I walked into a completely full service as the senior resident.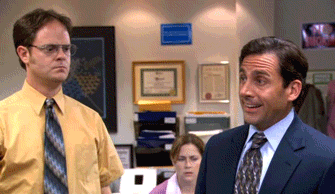 Let me tell you, it is NOT fun to be the new team leader in an insanely busy service. I had to make so many decisions about patients that I was still trying to wrap my head around while working with other team members to coordinate new admissions and discharges. And of course on my first day as senior resident on a busy service, I was asked to participate in a promotion video for the hospital I was working at. So that added another layer of complexity to my day. Thankfully, I got through that wild day in one piece with the help of my team. However, the pediatric unit did not let up for me that week. It stayed incredibly busy throughout the rest of that week, and has continued to be just as busy up to present day. It's like I've been stuck on go mode for some time now. My team and I have barely been able to catch a break these past couple of weeks. That being said, we have seen some interesting cases that we've been able to learn from throughout our constant grind, and we've been able to bond quite a bit throughout this challenging, and at times frustrating, experience. There have also been some sad cases that we've had to work through and reflect upon. I have a couple more weeks to go on this rotation before I switch to a rotation focused on adolescent medicine. I'll also have a 24-hour shift to complete next week prior to completing this rotation. It's going to continue being busy and stressful at times, but I'm just going to work on staying positive and grateful, and I'm going to continue holding my head high and putting my best foot forward as I help care for the children of this state.
Because of my unforgiving work schedule, I've been falling behind on other commitments and obligations in extracurriculars and other areas of my life as of late. This has really added to my stress levels because I'm not one to fall behind as much as I have been lately. I'm the type of person who does what he says he's going to do, produces high-quality work by giving 100% to every task that he engages in, and who keeps up with obligations in an orderly fashion, no matter what. Throughout my time in high school, college, and medical school, I had always been able to balance my studies and workflow with my extracurricular involvements and although there were times it would get stressful to keep on top of everything, I had always managed to figure out how to do so in some way, shape or form thanks to the relative flexibility of my lifestyle during those times. My extracurricular involvements and leadership roles have always kept me mentally, physically and spiritually balanced, which is why I even bother to engage with them in the first place. They have also helped me grow into the person I am today and have opened up so many opportunities and relationships that I've been able to benefit from. As a resident, I've continued to engage in various activities outside of my clinical work and for the most part, I had been able to keep up my involvement in these activities. However, throughout the latter-half of my second year of residency I started to notice that I was having some trouble keeping up with some of my extracurricular responsibilities, especially during my busy clinical months. I kept telling myself that I was just busy with clinical duties and that I would catch up on my time off and on my rotations where my clinical responsibilities were lighter. I managed to do okay throughout the rest of second year and the beginning of third year with that mentality and did relatively well with keeping up with things since I was on electives during that period of time.
That being said, I kept being offered opportunities that I kept accepting, all of which piled onto the responsibilities that I already had in place. Pretty soon, I was juggling many things at the same time on top of my clinical work. I managed to get by with doing this during my elective rotations, but as soon as I hit the ED, I started realizing just how little time I had outside of my clinical duties to dedicate to my extracurriculars. The busier I got in the hospital, the less time and energy I had for other things, which has resulted in me falling behind on other tasks that I've needed to do outside of my clinical responsibilities. This has increased my stress levels, especially since I've felt that I have little control in what my time in the hospital looks like and how to decrease the time I spend on clinical documentation. I've tried all sorts of things to increase efficiency, but with the high amount of patients we've been caring for coupled with my critical role as the supervising resident, it has been tough to focus on other things that have kept me sane as of late, including blogging.
While I've hit similar hurdles like this in the past, this one feels different because I have much less flexibility in my schedule and I also have to prioritize other important things in my limited time off, such as spending quality time with my wife. Although I'm a firm believer in being able to do whatever you set your mind to, I feel like I've tried various approaches to making all of this work during my busier clinical rotations and have not been successful in keeping up with everything. It's as if my clinical duties are sucking the life out of me. On top of that, it has been draining to try and balance everything else on fumes. Because of all this, I've felt myself oscillating between my usual positive self and cynicism more often than I ever have before. It hasn't helped that we're continuing to live in the midst of a pandemic that seems to have no end even though we have a concrete way to end this nightmare. This all could be just be the product of me being worn out after almost two months of working really busy shifts. Maybe it could be the ongoing grind of my residency training really starting to get to me. Regardless, I've felt a bit off as of late and have felt like I haven't had much time to replenish my energy and live my life outside of work. It sometimes feels like I'm watching life pass me by as I work my days away. You would think that getting married and having some time off after the wedding would refresh me enough to keep me going for several months on end…but here we are. I have to keep reminding myself that this scattered and draining resident schedule and lifestyle is not normal, that it is only temporary, that others surely have had it worse than I currently do, and that I just need to trust the process. Even with all that said though, I am still learning not to be so tough on myself and to not feel bad for being exhausted. My wife has also been instrumental in helping me schedule time to rest and recover so that I don't end up using all my time off to engage in other endeavors that aren't restful.
I understand that what I am describing are some early symptoms of burnout, and I am actively finding ways to mitigate this, including restructuring my degree of involvement in the extracurricular activities I'm currently participating in, saying no to additional opportunities and referring these opportunities to other people who could benefit from them, and/or even potentially pulling out of some of the activities I'm currently involved in. At the same time, I also understand that burnout isn't an individual issue and that things need to be addressed on a systematic level, which I know is an ongoing process in residency programs across the nation and in the field of healthcare in general. I'm just glad that we're in a place in our society where people are being encouraged to prioritize their mental health and to look out for signs and symptoms of burnout. 🙏🏿
Sheesh, I guess I had a lot to say today huh? All these ramblings should make up for my time away 😅.
I hope that you all have had a great start to the fall season and that you have a stress-free rest of the week! Stay safe, sane, and healthy!
"The truth is that stress doesn't come from your boss, your kids, your spouse, traffic jams, health challenges, or other circumstances. It comes from your thoughts about your circumstances." – Andrew Bernstein
– Black Man, M.D.