Liberation Day (Test Day -April 10th) is sneaking up on me faster than I expected it to…which just means that I'll be free even sooner than I expected to be! I'm only two weeks away from taking Step and to tell the truth, I'm much more calmer about it than I ever thought I would be. Granted, I'm not ready to take it tomorrow or anything…but after taking a practice exam last Monday and enduring this past week of intense studying, I actually sincerely believe that I'll be 100% ready for this Step exam on Monday, April 10th. Speaking of, I actually performed better than I thought I would on that practice exam! I've also continued to witness an overall improvement in my performance on these UWorld practice questions. I'm taking another practice exam tomorrow and I pray that I continue this trend of ascension as I continue to double-down on preparing for Liberation Day.
It's honestly been pretty cool to be able to synthesize and apply all of the information I've learned this past year-and-a-half. Sometimes, dare I say, it's even fun! Well, it's only fun once I finally understand a concept. I legit feel 10x smarter than I did just 3 weeks ago lol. But even when I feel like I'm finally starting to get the hang of everything, these practice questions have this uncanny ability to humble the hell outta me by instantly getting like 50x harder. It's soooo annoying, but very necessary because it gives me the opportunity to learn and harmonize new sets of information that I wouldn't have learned or harmonized otherwise. All in all though, I haven't really had a negative experience with this study block so far. Plus, having something to look forward to after taking this test has been really helping me power through everything lol.
While I'm on the topic of looking forward to things, I had the opportunity to accompany my girlfriend as she attended an Open House at the UNC Gillings School of Public Health this past Friday! Having that to look forward to gave me the necessary drive I needed for the first half of this Step Study block. It also served as a much-needed break from the mundaneness that I've grown accustomed to these past couple of weeks. We stayed in Chapel Hill for a couple of nights and were able to explore the UNC campus (including Franklin street) while we were there. She was accepted into the five-year MSPH/PhD program at the public health school there, so we were able to meet and interact with a bunch of people associated with that program, which included faculty members, current students and prospective students. We were both thoroughly impressed with what UNC had to offer overall! Considering that it's the #2 public health school in the nation, there was plenty to be impressed about. Plus the campus was quite scenic, even with the bare trees and all. I can only imagine what it looks like during the spring and summer months. Now it ain't no University of Miami, which has the best campus design of all time (I'm bias and I don't care) but I can definitely appreciate the beauty of UNC's campus. We tried to go to Franklin street and watch the UNC-Butler game at a restaurant, but we made the freshman mistake of getting there too late smh. Every single restaurant and bar was PACKED. But we ended up finding a restaurant near the inn we were staying at and had a great time there lol. I'm honestly extremely proud of all of her amazing accomplishments and of the fact that she was able to secure one out of the less than 15 spots available in this prestigious program. You go girl!!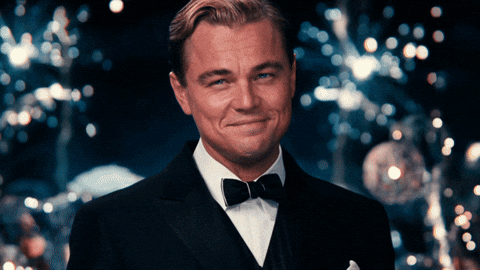 I'm now back on the mundane grind and with only two weeks left till Liberation Day, I'm only going to be grinding even harder. With calmness, flexibility, confidence and determination, these next 14 days will only make me an even stronger candidate who will be fully able to step up to the challenge that is the USMLE Step 1 exam!
Make your week an astounding one!
"When you are progressing toward a goal that matters to you and appreciating the steps along the way, that's a good life." – Ruben Chavez
– Black Man, M.D.