Only a week left until I finally start my clinical rotations!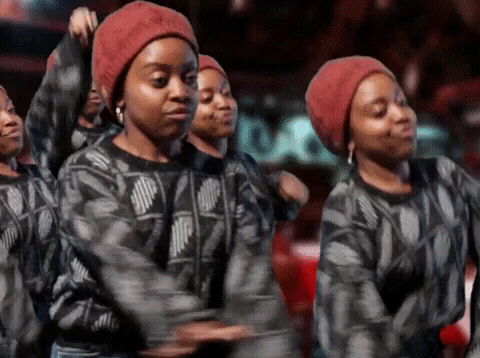 The closer I get to my first day on the wards, the more excited I'm becoming! I've also noticed that I'm feeling much lower levels of apprehension about this shift in my life than I was feeling just last week. Much of that has to do with these orientation (third-year boot camp) sessions that I've been attending as of late. We've gotten repeated exposure to our clerkship directors, who've made themselves available to us for any questions that we may have of this next step in our medical careers. We have also listened to multiple student panels made up of rising 4th-years, who've worked to appease our anxieties by giving us the rundown as to how third-year works and on what to expect going in. We also have been led on tours of the hospital and have been instructed on how to utilize the Electronic Medical Record (EMR) that we will be using throughout not only this upcoming year, but for the rest of our careers. As a matter of fact, this past Monday was dedicated to learning how to use that system….it was not the most fun thing I've ever done. And it wasn't easy to use. Hell, I still don't know how to effectively use it. It's one of those things that you gotta continuously play with until you get into your groove with it. Just one more thing to add to the steep learning curve that I'm already facing starting next week.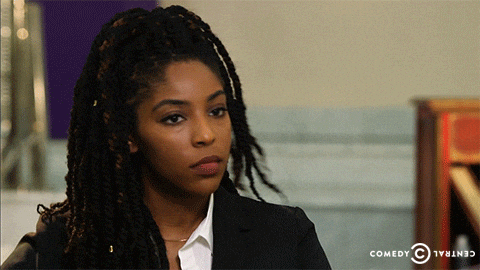 Along with "learning" how to use the EMR, we learned how to electronically track our patients & procedures that we're expected to do. We also listened to presentations about communicating bad news with patients, making the most out of the countless opportunities that will be available to us during third year, tips for studying for our shelf exams and performing successfully on them, conflicts of interest, and how to stay professional while caring for our patients. On Wednesday, I got to know my third-year team some more via a group exercise where we shared our personal stories with each other. I'm glad that we were able to do that because although I knew who each of these people were (I've been in the same class as all but one of them for the past couple of years), I realized how little I actually KNEW of most of them until I listened to each of their stories. I'm looking forward to working with them for the next year and I hope that we all manage to continue getting along throughout our rotations!
On that same day, I FINALLY got my Step score back.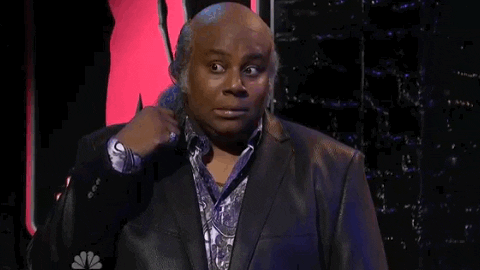 There was actually an annoyingly dramatic sequence of events that preceded my viewing of my score. I got the email notification that my score could now be viewed as I was getting out of the group exercise session that I previously mentioned. I then proceeded to go home, place my free chicken salad on my kitchen counter (I managed to lose my appetite, even though I was starving just 10 minutes ago), plop on my (roommate's) couch with my roommate, stare at my phone for a good 20 seconds, take a few deep breaths, and finally open my email…..only to realize that I needed to click a link in the email to see my actual score. I rolled my eyes as my roommate chuckled and clicked the link after a couple more deep breaths. I was then led to a sign-in screen, which annoyed the hell out of me. I then signed in and was led to another screen that informed me to click on ANOTHER link, which held my score via PDF format.
Now I was getting extremely annoyed and nervous at the same time. I stared at my screen for another 30 seconds while my roommate repeatedly told me that I did fine and coaxed me to click and get it over with. I then held my breath and clicked the link, only for my phone to tell me to disable my pop-up blocker! Seriously??? Now I was getting mad while my roommate just busted out laughing at me. After a few more futile attempts to open the PDF on my phone after trying to disable my pop-up blocker, I gave up and logged onto my laptop in order to view my score. This process took an additional (and painful) three minutes. When I finally got to the PDF link again, I stared at my screen for what seemed like an eternity before holding my breath again and FINALLY clicking on the link. It led me to the score that served as the culmination of all the strenuous studying I had put towards preparing for that exam. When I ultimately laid my eyes on my score, I paused for a couple of seconds before exclaiming, "I'lllllll TAKE IT!!"  Granted, it wasn't as high of a score as I was aiming for…but I am perfectly content with the score, especially since I had absolutely no idea how I did after taking that test. It really could have been potentially A LOT worse. Plus, my score still keeps all the specialty options that I'm considering relatively open, which is what my true end-goal was. So with that said, I've officially closed the Step 1 chapter of my life! However, it's just incredible to see how I still wasn't able to get that close to the score that I aimed for even after all the hard work and long hours I put into preparing for that exam. That test really is something else man. Although I didn't make it to the stars, I sure as hell landed on the clouds!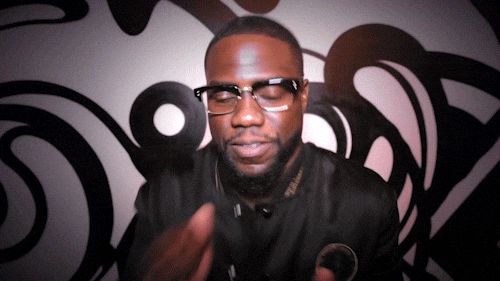 Thursday and Friday consisted of other useful sessions including personal wellness during third-year, financial aid, and a session called "What I Wished I Knew Before Third Year". The main points I gleaned from that last session were to be assertive with my learning, to appreciate the growth that I will experience as I get comfortable with procedures and coming up with plans for the patients, to be unafraid of being wrong because I still will have relatively fewer responsibilities than my upper levels, to look at every day as an opportunity to do something that I'll probably never be able to do again, to have very few expectations of going home early, to inquire what my upper levels expect of me as and to use "pimping" questions as a method of learning. Friday's day-long session centered around inter-professionalism and working in teams with healthcare providers in other career paths such as physician assistants and CRNAs. In this session, we listened to a number of presentations regarding the importance of teamwork and got into smaller groups that included medical students, PA students and CRNA students, where we worked through a patient case and used root cause analysis to improve the quality of patient care. It was a long, yet interesting day!
And last but not least, I was invited to both a scholarship dinner for the Wake Forest School of Medicine Class of 1967 last night (it was their 50th reunion!) and a scholarship brunch this morning for all scholarship donors and students on scholarship. I was invited to the former dinner because I was awarded a scholarship this year from a late member of the Class of 1967. I'm still not entirely sure why I was blessed with the scholarship, but I'm not about to start asking any questions 😊😊😊. At the dinner, I found myself in a friendly room of elderly physicians and their spouses, all of whom were very excited to see the product (me) of their donation to their scholarship fund. As they shared stories of the man whom my scholarship is named after, I found myself feeling even more honored to have been selected to receive this scholarship because it was very obvious how much it meant to these physicians, for everyone I spoke to had very fond memories of this man. As for the actual food, I found myself eating the salad with a fork and knife lol. I also thoroughly enjoyed the free salmon, steak and mashed potatoes + vegetables that made up the dinner! As for the dessert, I took a bite of it and decided that I didn't vibe with it. The dinner reception was marvelous overall and I had a blast this morning at the scholarship brunch as well! I'm really making it a mission of mine to provide scholarships to deserving students in the future, for these generous gifts of money have been changing my life ever since I received the Ronald A. Hammond Scholarship that allowed me to attend the University of Miami.
Alright, my word vomit has finally ended. Be sure to have an exceptional week! And congratulations to all of you graduating from your respective universities! That's a major accomplishment that you should be extremely proud of! I'll be in Miami this week to watch my girlfriend cross the stage and officially become a UM Alumni! 😆
"A dream is your creative vision for your life in the future. You must break out of your current comfort zone and become comfortable with the unfamiliar and the unknown." – Denis Waitley
– Black Man, M.D.