My experience in this Pediatrics rotation so far just continues to get better and better. I was on the night shift this past week and I had just as great of a team as I had the previous week! Not only that, the shifts only ran up until midnight, so I've had a good amount of time to study (Thank GOD) and get other things done during the day. I probably won't have as much time to study this upcoming week due to the fact that I'll be back to working 6AM-5PM shifts, so I really needed this past week to catch up on material that I still don't feel like I'm caught up on. But on the other hand, I'm sure I'll have some amazing learning experiences this week because I'll be helping to care for patients with impairments in their Cardiologic, GI and Nephrologic systems.
During my time on night shift, my team and I routinely checked in on currently admitted patients on the floors we were covering to make sure that those kids were doing alright. We also frequently went back and forth from our workroom to the Pediatrics Emergency Department to assess and/or admit new patients into the hospital. While in the ED, I helped admit a good number of patients who came in with a wide variety of symptoms that ranged from very benign to extremely serious. I was able to further hone my interviewing skills and to tweak them in a manner that was more amenable to pediatric patients while fully taking in the endlessly busy environment of the ED. Furthermore, I witnessed bad news being delivered to patients on a few occasions and acknowledged not only how the patient's family took the information but also how the doctor delivering the unfortunate news phrased everything she was saying. Having to deliver news that you know is going to be devastating to a family is tough…but learning how to effectively do so while providing justified hope is an incredible skill to have in your toolkit, and one that I would definitely like to acquire. Overall, my time on Peds night shift was a memorable and enriching experience filled with encounters that will truly be unforgettable.
I'm keeping this post short because I actually have a thousand things to take care of at the moment, which brings me to my final point. As of late, I've been asking myself, "Why is it that the further along I get into my medical education, the busier I make myself outside of my studies?" It's pretty backwards, to tell you the truth lol. You would think that I would participate in more extra-curricular stuff as a first or even second-year student due to the relatively higher amount of free time I had in those years. But I'm finding that I've been doing a lot more extra-curricular work this year than I had in years past…or at least it feels like it. Maybe it's because I'm usually busy in the clinic or the hospital now, so my limited "free time" is spent studying and squeezing in time to fulfill the multiple responsibilites I currently have. Also when I look back, my first-year was a time of adjustment for me…so it was probably better that I stayed focused in my studies. Not having a car back then didn't make things easier either. But now that I'm a third-year student, I'm a lot more comfortable in taking on multiple responsibilites while fulfilling my role as a medical student. It's just ironic that I happened to want to become more active in areas that I'm passionate about while at the same time having to deal with an even more demanding workload from school.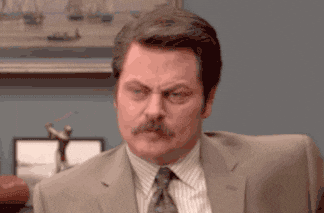 *Sigh*
Such is life.
Y'all make sure to have a wonderful week! It's hard to believe that October is already in full swing! AND SHOUTOUT TO THEM CANES FOR BEATING FSWHO IN A DRAMATIC FASHION AT THEIR OWN STADIUM!!!
"Whether you think you can or think you can't, you are right." – Henry Ford
– Black Man, M.D.