You know, if I was asked to describe what I thought about my Psychiatry experience so far in one word, the word I would use is peculiar. I would use this word because it essentially describes not only the patient population I dealt with this past week, but my interactions with them as well. As a matter of fact, I've had some of the most peculiar moments of my medical school experience within this past week. Although I had learned all about various personality disorders and mental illnesses in the past, I had never really seen any of them in real life until now.
Witnessing people with conditions such as schizophrenia, mania, borderline personality disorder, and bipolar disorder in real life was just as interesting as it was bizarre. I had to keep reminding myself that I was in a Psychiatric ward whenever I interacted with my patients because they acted so abnormally. I had a patient who literally screamed at me in anger at one point, but then had a cheerful conversation with me about ten minutes later.
There was another patient who was pleasant to chat with, but was also actively hearing voices in her head at the same time.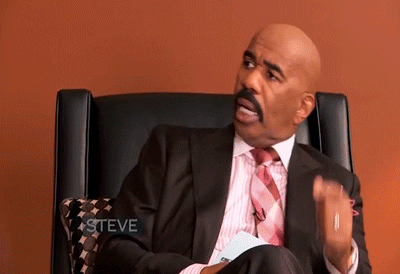 And let me not forget about the person who seemed to be disgusted with me from the moment I met her and made it hard for me to help care for her until her last day when she suddenly warmed up to me and actually laughed with me at one point.
These are just a few of the many strange encounters that I experienced while on the inpatient adult Psychiatric unit this week. Although I was dealing with people who could prove to be very unpredictable at times, I never really felt unsafe or bothered. If anything, I was quite perplexed as to how these patients ended up the way they were. But there were times where I did get annoyed about how the patients were acting towards my team and I, and those were the moments that I really needed to remember that I was in a psychiatric ward.
Because the patients here usually had more control over their own fates than the kids in the Child Psych unit did, we were able to do more for them than we could do for the latter, which made the experience a less depressing one overall. It was also cool to see how the patients on the unit were able to participate in group therapy, where they were encouraged to create and execute their own goals daily just like the kids in the Psych unit were able to a couple of weeks ago. And last but not least, I can't forget about how awesome my team was! We ended up having a great time with each other, and the residents were so thankful for having us medical students there to help out because according to them, it was a rougher week than usual on the unit. I totally believe them…some of the patients did not make it easy for us to do our jobs lol. Overall, I had quite an interesting time while on this unit.
Whenever I wasn't directly participating in patient care, I was either studying shelf-related material or attending lectures on topics that included antidepressants, psychotherapy, psychosis and opiate addiction. I even randomly attended a dinner presentation on financial investements on my own volition, because learning about money is also important! Some of the takeaway points I could appreciate from these lectures included: questioning why certain treatment protocols exist and determining where they come from, putting more emphasis & focus on the positive qualities of patients while interacting with them as opposed to strictly focusing on the problems that they have, and being more aware about the financial options that I have when it comes to investing for my future. Each of these takeaway points are things that I plan on making more of an effort to become better at as time goes on!
With this past week over, I'm now halfway done with this rotation! In addition, I get a whole week off for Thanksgiving! I'm SO going to take advantage of this time off and spend the majority of it with my family. I hope that you enjoy your Thanksgiving holiday and that you remain thankful for the blessings that you have in your life!
"Train your mind to see the good in everything. Positivity is a choice. The happiness of your life depends on the quality of your thoughts." – Unknown
– Black Man, M.D.
P.S. – MIAMI IS 10-0!! WE STILL UNDEFEATED BABY!!!