Alright, I'm back from my week-long Thanksgiving break and am ready to cruise right on through the last two weeks of my Psychiatry experience! Then after that comes my Neurology rotation, where I'll be working for two weeks before shimmying right into my two-week-long winter break!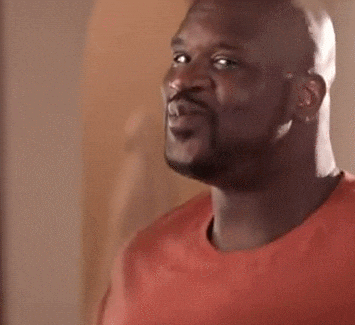 This is such a great time of the year because I always come from Thanksgiving break refreshed and ready to take on anything in my path, only to get to some rest again after powering through my work like a madman for about a month lol. Plus, everything is so festive and delightful! Only thing that irritates me during this time of the year is the cold weather that just keeps getting colder as we march into the winter months. It's times like this where I miss the wonderful, comfortable "winter" weather of Miami. But on the other hand, the holiday season always feels more authentic to me when you can actually see your breath while walking outside! Ain't nothing like sitting on your living room couch all snuggled up in warm pajamas with some hot chocolate in between your hands and flashy holiday decorations set up all around you as the snow drizzles outside your frosted window. (Try saying that whole run-on sentence in one breath. Bet you can't…..and if you did, I'm still taking pleasure in the fact that I just made you talk out aloud to yourself. Hehehehe)
Overall, I had a very restful and moderately productive break! I spent some of it with my girlfriend and the rest of it with my family and friends back at home. As always, it was a bunch of laughs, catching up, good food, FIFA and Monopoly all bundled up together in a week of fun. The Thanksgiving feast was amazing, to say the least! I cannot emphasize enough on how CLUTCH free, homemade food is man. I swear food tastes so much better when it's free 😂. I also am proud of the fact that I got through a good amount of study questions during the break, something I told myself that I was going to do during the break but wasn't sure if I would stick to it. I'm so glad I stuck to the plan because it only makes my life easier as I kick everything back into full gear in order to perform to the best of my ability on next Friday's shelf exam!
Oh and one other thing before I wrap up this short post. I finally had the chance to help give a presentation to local high school students about the process of successfully getting from high school to medical school/any other health-related grad schools! As of late, I've been facilitating the execution of this outreach program (WCBD Ambassador Program, created by the White Coats, Black Doctors organization) here at Wake and have been setting up times for students to go to local schools in order to talk with the kids there. I hadn't been able to go give a presentation yet because of my schedule but with the break last week, I finally had the opportunity to do so. It was a great discussion! The high school students were being interactive (although it took some effort on our part at first) and they had some excellent questions to ask us about our own experiences regarding the process of getting to where we currently are in our lives. It really was refreshing to share some useful knowledge that I take for granted with these kids and it forced me to put the experiences in my life so far into perspective, something that I recommend people do every once in a while. The teacher emailed me later on to tell me that the kids were talking about us and our presentation after we left and were excited that we came to talk to them! It was so dope to hear that! If we could help positively influence and inspire at least one person during our presentation, my trip from Chapel Hill back to Winston just to give the presentation would have been totally worth it.
This slideshow requires JavaScript.
I hope that your Thanksgiving was a fulfilling and memorable one, and that you didn't spend all your savings on Black Friday shopping! Have a fantastic week! And be sure to remain thankful for everything that you have in your life, as well as for the things that you don't have that you wouldn't want! 😊🙏
"Some people are always grumbling because roses have thorns; I am thankful that thorns have roses." – Alphonse Karr
– Black Man, M.D.
P.S. – Yeah yeah, I know Miami's winning streak just got snapped and all…but we still going to the ACC Championship this upcoming weekend!! We just gotta beat Clemson now, and our season can still (hopefully) be saved! Best believe I'll be at the championship game cheering on my 'Canes!!