Last week was absolutely one of the busiest weeks I've had in a while.
It was my first week of Neurology and I was on the Stroke service helping to care for patients who were suffering from symptoms concerning for, well you know, stroke. My classmate and I were put to work right away as soon as we came in at 6 A.M. for our first shift on Tuesday morning. (Monday was reserved for Neurology Orientation, where we were told what to expect from the rotation and what was expected of us. We were also given free Chick-Fil-A lunch and reflex hammers to borrow, which was nice. 😊) From then on, we were expected to closely follow the patients that were assigned to us (I was assigned about 7 or so patients throughout the week), pick up new patients as they came in, think through their problems & try to come up with solutions to them, try our best to read their MRI and CT scans, follow through with the tasks assigned to us by the residents on the team, go to the required lectures that the attending physicians were giving to us, and some other things I can't think of off the top of my head. Sure, most of this stuff are things that I've already been doing in other rotations and aren't new to me.
But the fact that I had been thrown in a very busy service in a specialty that I hadn't had much exposure to ever since Step Study Period made it harder to keep up with everything I had to do. It didn't help that the last time I had conducted a full Neurology exam was well over a year ago. 😅 My multiple gaps of knowledge were exposed by the questions that I was peppered with by my attending, who also was gracious enough to fill those same gaps with very valuable information regarding strokes and how to efficiently assess brain imaging. In addition, I saw firsthand how debilitating brain damage could be, how it can completely change how a person functions physicially and mentally, the unbelievable findings that can be elicited on a physical exam and how much it could affect the families of the patients who were suffering from the damage. I definitely learned a lot last week from the medical team and the patients on that service, and with all the tasks that I had to complete for my patients (who were all really friendly!), I really felt like an indispensible part of the team! Okaaayyy, I'm stretching it with indispensible. But I sure did feel useful!
On the other hand though, I barely had any time to study new neuro material. Clinical duties and attending lectures are heavily stressed on this rotation, so I was ending my shifts around 5 PM or so, and getting back home pretty tired. I got some studying in and reviewed the conditions that my patients had but then before I knew it, it was time for me to go to bed in order to start the process all over again the next day. It was like the inpatient units of Internal Medicine all over again…except that I'm more than halfway done with third-year at this point and it's really freakin' cold outside at 5:30 in the morning these days. I did do some studying of the lecture material this past couple days for this quiz we have tomorrow that is worth 30% of our grade. 😂😂😂 I had to laugh because I've never heard of a quiz being worth so much of someone's grade before. It's wild as hell…but it's also not supposed to be a tough quiz. Plus, we have to complete a bedside clinical exam at some point during our rotation and we actually have the option to subsitute that grade for our quiz grade if we would like to. And the clinical bedside exam isn't known to be a hard thing to do great on in this rotation. So hopefully, this 30% will work heavily in my favor and not the other way around!
By the way, y'all remember the Clinical Practice Exam I talked to you about back in my Back To Basics post in October? You know, the CPX where I had to zip through 6 patients in 15-minute intervals and write up clinic notes on them on the spot? Well I know I had said that I thought that I did alright on it and that my performance was far from perfect. I FINALLY got my evaluation back from it and turns out that my evaluators thought the same thing! Well, except for the "doing alright" part. They absolutely agreed that my overall performance was far from perfect. As a matter of fact, they believed that it was so far from it that it was "Less Than Satisfactory".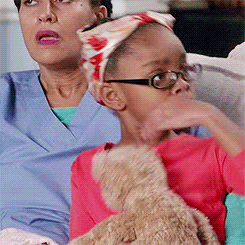 Well damn! Less than satisfactory though?!? Can't say that I was expecting that kind of feedback. On the documentation side, they seemed to think my history-taking and physical examination skills were okay, but they did NOT seem to like what they saw when it came to my diagnoses and workup plans.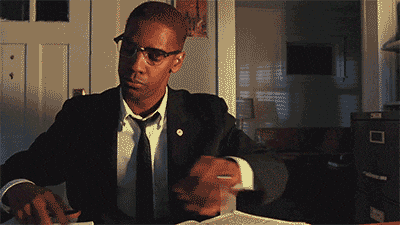 As for my actual encounters with the standardized patients, they weren't big fans of my history-taking and my physical examination skills.
Confused? Yeah, me too. But hey on the bright side, I scored above average on my communication and interpersonal skills, so I did something right!! But overall, I didn't do as well as they would have liked for me to do, so now I need to set up an appointment with the director of this clinical skills course in order to review my performance. Thankfully, it doesn't have any impact on any of my grades and I'm glad that my flaws are being exposed now so that I have more than enough time to fix them before my second Clinical Practice Examination and Step 2 Clinical Skills comes about. And by looking at the averages and ranges of the class scores, I'm absolutely certain that I'm not the only one who's performance was viewed as less than satisfactory. Plus, it was the first time that any one of us ever had a clinical exam in that format. Regardless though, it's annoying as hell that I'm not considered up to par clinically. Looks like I still got a lot of work to do before Step 2 Clinical Skills rolls around.
Well, that's all I got for you today! I start outpatient clinic tomorrow at 8 A.M., which means I get to sleep in this week! Yay me! And after my night shift on Thursday night, I'm free for winter break!! TURN UUUPPPP!!!
Have a marvelous week and continue to enjoy the glory of the holiday season!
"You don't need to be perfect to inspire others. Let people get inspired by how you deal with your imperfection." – Wilson Kanadi
– Black Man, M.D.