Welp, here we are again. The beginning of yet another rotation.
I start my Neurology rotation tomorrow and judging by the email I received over the weekend regarding scheduling and the expectations of this new rotation, it's going to be a really busy four weeks. Well, technically I'll be in this clerkship for six weeks thanks to our two-week long Winter Break. So in all honesty, this rotation is going to be very manageable and I'll have ample study time to dedicate to the upcoming shelf exam. However, in an interesting turn of events, the shelf exam isn't worth as much in this rotation (only 10% of grade) as it usually is in the other ones (usually about 20-25%). Instead, there is apparently a quiz or set of quizzes based on lectures that will be given to us during the rotation that is worth 30% of our overall grade. Yeah you read that right.  THIRTY PERCENT!!! Why this is the case, I haven't a clue. Kind of reminds me of the first couple of years of med school, with the lectures and tests and all. I guess I'll have a better sense of what this strange curriculum is all about during Orientation tomorrow. I'm also going to be going back to a 6 AM starting time starting on Tuesday for the inpatient service this week…I literally haven't started a shift at 6 AM since the beginning of October during my first week in Pediatrics. That's going to be fun.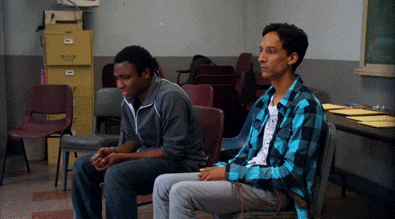 But then I work in the outpatient setting next week, where I'll be starting around 8 AM! And then I'll go back to a 6 AM start time the week after break and then alternate yet again to an outpatient setting the final week of the rotation. So as you can see, there's going to be quite a bit of hustle and bustle in these upcoming weeks. Hopefully I don't show up in the wrong place at the wrong time at any point during the rotation! I've definitely done that before in the past, and it wasn't a fun experience. 😅😂
The Psychiatry shelf exam I took this past Friday to finish up my Psych rotation wasn't too bad of an exam overall, although it was a bit more challenging than I was expecting. Actually, let me rephrase that. There were some tough questions asked that seemed to have come from nowhere. Tough as in I would not have ever known to review that specific material, because it was random as hell. But for the vast majority of the test, I did feel adequately prepared and I ended up having a very generous amount of time leftover to review the few questions that gave me trouble. As for the week leading up to exam day, I spent it observing psychiatric interviews in the outpatient setting in the mornings and helping out in the Emergency Department in the afternoons/evenings. Both of those settings made way for some valuable learning experiences, and I was reminded about the fact that you just never know what people around you are going through on an everyday basis.
During one of the afternoons last week, my whole class had to attend a mandatory meeting in order to discuss what scheduling for fourth-year rotations, residency interviews and Step 2 is going to look like.
Wait a minute. Hollll' up.
FOURTH year?!? Step TWO???
Like, how?? I've just recently gotten the hang of the third-year lifestyle; ain't no way in hell I'm ready for residency applications yet! And Step 1 may have been like eight months, but that doesn't mean that I'm all gung-ho about taking another one of them marathon exams! I don't even know when I should take Step 2 yet, but the time is already ticking to register for both the Clinical Knowledge and the Clinical Skills parts! 😰Thankfully, the true purpose of the meeting was to just make us aware about the timeline of events that will be taking place soon and was not intended to make us nervous or anything. Regardless, I am now acutely aware that time is starting to move a bit too fast for my liking…
Speaking of time moving fast, I'm going to go ahead and wrap up this post because I need to eat dinner and enjoy the rest of my night before diving headfirst into my next rotation. One quick sidenote before I finish though. Believe it or not, I saw the Nutcracker for the first time this past weekend! To be honest, I only went because my girlfriend wanted to see it, so I got us tickets as an early birthday present for her. I literally didn't know it was a ballet until I was on the site about to purchase the tickets lol. The show definitely exceeded my expectations, and I didn't realize how many Christmas anthems came from this one production! I was really impressed at the choreography of the dancers, and at just how well they synced with the music of the orchestra throughout the whole show. I didn't think that I would ever appreciate a ballet as much as I did last night, but that's exactly what happened. We then got some hot chocolate at a nearby bakery and "enjoyed" the winter wonderland that we were left with after this weekend's snowfall.
Be sure to have a ravishing week! And get yourself ready for the holiday season! 😄😄😄
"That which we persist in doing becomes easier, not that the task itself has become easier, but that our ability to perform it has improved." – Ralph Waldo Emerson
– Black Man, M.D.