First things first. If you haven't seen Black Panther yet, you're missing out on a real treat! I went to go see it last night and I gotta say, IT WAS SO DOPE!! It had me geeked literally from start to finish, and when the movie ended I couldn't believe that I had been sitting there watching it for 2+ hours. Time really had flown by while I was appreciating not only the battle scenes, surperb acting, and advanced world of Wakanda, but also the multiple layers & dimensions that the movie unveiled via the engaging dialogue that the characters participated in. Also, for the first time in my life, I intentionally dressed up in a specific way for a movie outing. I just couldn't help it, I had to show my support for my Wakandan brethren!
Plus, it's not everyday that I get to wear my traditional Cameroonian clothing lol. Judging by all the social media posts I saw this weekend, I expected about half of the people in the movie theater to be sporting dashikis in pride. So I'm sure you can understand just how surprised I was when I only counted a grand total of two people in traditional African clothing at the theater, including me. Go on and take a wild guess at who the other person was. Chances are you're absolutely right. But that didn't stop me from proudly walking around like a King from an advanced African nation! 😤 Lol but in all actuality, it's not all too common that I watch a movie that really lives up to its hype plus more. It's even less common that I'm able to deeply relate to a movie as successful as this one has already been. It hasn't even been out for a full weekend and it's already making history. This movie better get a rack of Academy Awards next year!
Okay now that I've gotten all that fandom off my chest, let's talk more about the other updates of my life, including my first week on the Ophthalmology service. To start off, the difference between the working hours of this service and the previous one I was on is literally like night and day. With 8 AM start times on most days this past week and end times around 5 PM, I've been afforded quite a bit more free time in which I've been able to attend to other matters in my life and to study more for the upcoming Shelf exam. The amount of sleep I've been getting has been glorious, to say the least. In addition, I've already learned so many cool things about the eye and have also learned useful physical exam techniques when it comes to examining this organ. I've been able to get a lot of practice with using the slit-lamp on patients, assessing eye pressure via tonometry, and checking retinas via direct ophthalmoscopy. I even learned how to figure out one's refractive error (a.k.a. glasses prescription) using retinoscopy!
Although I've spent the majority of my time in the clinic so far, I did get the opporunity to scrub in for a day in the Operating Room, where I assisted (watered the cornea; it's an extremely important job, don't debate me) with multiple cataract surgeries. I never did get tired of watching the surgeon perform these operations. I also got the opportunity to go over to Greensboro for a day to volunteer with a vision van screening being held in conjunction with a health fair at UNCG! That was a great time, especially since I really got the opportunity to independently work on my ophthalmic skills. And lastly, I was able to sit in on an interesting guest lecture concering pediatric ophthalmology and the various pathologies that can be found in the eyes of younger populations. Let me just say, there are a LOT of things that can go wrong with your eyes/eyelids. Like, it's baffling.
My experience in Ophthalmology overall has been a very positive one so far, and I'm definitely looking forward to these next two weeks on this service. It really is cool to be able to rotate through this specialty, because it's allowing me to not only learn some important pathologies to watch out for as well as some great physical exam techniques to use in my future career as a Pediatrician, but to also get some closure after having spent a good number of years chasing down a career in this specialty. It's still kind of wild how I ended up adjusting my career path; I'm actually still not used to saying that I'm going into Pediatrics. As a matter of fact, I've been asked by multiple Ophthalmologists this past week if I was interested in ophthalmology and I find it pretty ironic that I'm now telling the people in the very specialty that I've been gunning for all this time that although I still do like this field, I have interests in establishing a career in a different specialty. Some of them were understandably surprised to hear me say this, because they've known me for a while now. But regardless, the people in this department have been very willing to help integrate my interests while on this rotation by allowing me to work with a pediatric ophthalmologist and teaching me things about the eye that will be useful to me in my career. For that, I am very grateful.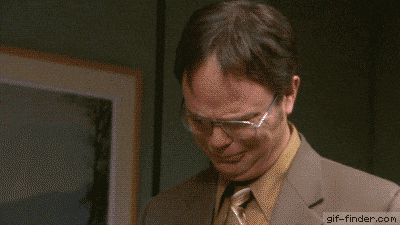 Alright now that I've said everything that I needed to say, it's time for me to get back to studying, sending emails, and working on these presentations that I have to give next week. I hope that you have a marvelous week!
"Though no one can go back and make a brand new start, anyone can start from now and make a brand new ending." – Carl Bard
– Black Man, M.D.
P.S. – For Valentine's Day, my girlfriend got me a coupon book full of "coupons" she made up that I can use to get her to do specific tasks for me. How creative is that?? I just wanted to share that because it was such a great gift lol.
P.P.S. – I also wanted to say how much of a shame it is that on the same day as Ash Wednesday and Valentine's Day, a terrorist/murderer decided to shoot up a school in a peaceful neighborhood in Parkland, Florida and take the lives of 17 innocent individuals while injuring a number of others. It's just so sad and disgraceful how stubborn some of our government officials are when it comes to enforcing stricter gun control laws, even when so many lives have been unjustly taken by these terrorists. There's just so much going wrong with this country, it's almost impossible to wrap our heads around it all. Calling reps doesn't seem to do anything, at least not in North Carolina. My donations are probably helping a bit, but not much at all to do anything substantial. I'm exercising my power to vote on a continual basis. I would march more and whatnot, but I'm in the hospital pretty much all the time. I can speak out on social media, but that only gets me so far. Trying to get the people currently in power to listen is like yelling at a brick wall. What a time. Maybe this latest mass shooting will spark some change, especially with the activism of the students at the school. But it's looking like the only that will bring about any real change is removing the people that are hindering this country's progress from office. Although it's exhausting and can feel purposeless at times, I'll keep doing my part and I hope you keep doing yours.