Have you ever had one of those weeks where you actually need it to slow down for once, but the days ironically just keep flying by even faster?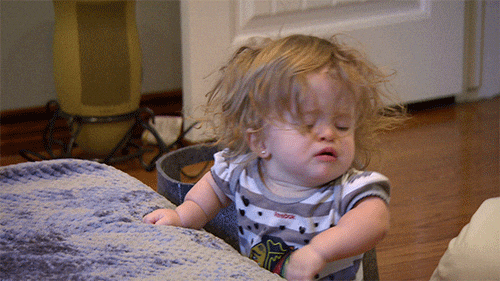 Like, I knew that I would be busy this past week, but man! I've barely been able to keep up with studying for the Shelf exam that I'll be taking in less than three weeks, thanks to the three presentations that I've been working on all week. Yeah, three separate PowerPoint presentations. And I had to get them all done last week because I'm going to be presenting all three of them this week, pretty much back-to-back-to-back. It's gonna be fun.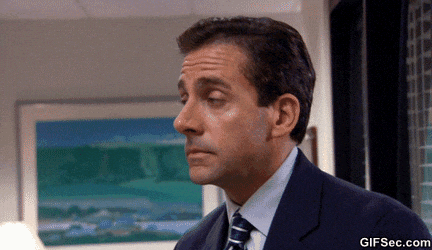 Not only had I been working on those presentations, I had also been preparing for my Surgery Oral Exam all week long that I eventually took on Friday. Until last Friday, the last time that I had taken an official oral exam was during my college days, where I took them routinely (and painfully) in my Spanish classes. I didn't like them then, and my feelings about them hadn't changed much over the years. It also didn't help that I had completely forgotten that I had an oral exam scheduled until a good friend reminded me about it a week before the exam date.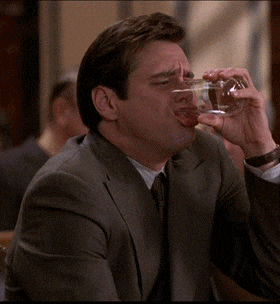 Thankfully, we had been given a list of possible topics that the oral exam was going to be on, so my preparation was pretty focused on those topics. Even with my adequate preparation and reassurance from the clerkship director a few days before, I still was a bit anxious as I walked into my oral exam. I did my best to color my performance with pure confidence and attempted to prove to the director that I was indeed knowledgeable of the material that she was asking me about. After completing the 12-minute exam though, I had no idea what kind of grade I was going to get. Throughout my whole performace she hadn't given away any hints of what her thoughts were, leaving me grasping for air as I tried to read her. As a result, although I felt like I answered the questions to the best of my knowledge, I left the room feeling like I could have done better in some way, shape or form. I surprisingly ended up getting my grade back later on in the afternoon and I must say, I was floored when I saw my grade. The grade that I recieved was much higher than I had anticipated! I guess I really did know what I was talking about!
Needless to say, the rest of my day was made lol. Confidence is a very powerful thing y'all. A very powerful thing.
Outside of preparing for my presentations and my oral exam, I also participated in a patient interview session with a clinical coach who ended up giving me some very useful advice about assessing a patient's environment and presenting patients in a more structured form, attended a meeting where advice about applying to residency programs was given (I'm really about to be applying to residency y'all 😮), and attended Wake's annual BOUNCE event that I've gone to in years past to listen to stories from faculty members and residents about times where they've had to exhibit resilience and courage in their respective fields of medicine. (Check out Stepping Into Step and/or Growth, Control & Breaking Stereotypes if you're interested in what I wrote about this event in the past.) As always, it was a fantastic event with a good amount of emotion involved and I'm glad that I had the opportunity to listen to the incredible stories shared there.
In regards to the second week of my experience on the Ophthalmology service, it has been pretty good overall. I'm continuing to learn more about various ocular pathologies and have gotten the chance to follow attendings who specialize in glaucoma, the cornea, the retina and oculoplastics. Like I said last week, there are a ton of things that can go wrong with the eye and so many different procedures that can be done on this small organ as well! I was even able to observe a Lasik procedure for the first time! That was quite fascinating, to say the least. I also had an encounter with a young man in clinic who seemed to be absolutely amazed with the way the eye works. He first asked me what dilating the eye meant, and then proceeded to unleash a barrage of questions on me after I piqued his interest with my answer. I surprisingly ended up giving him a mini-lesson about the eye, in which I told him about the eye's basic layers, showed him what a retina looked like, discussed with him how we use tools such as the direct ophthalmoscope to look at someone's retina, taught him what refractive error was, and answered whatever other questions he had for me before the resident came in to complete his assessment of the patient. It was pretty cool to be able to teach him basic things that I had come to take for granted, and I found myself becoming quite enthusiastic as I answered the many questions he had for me. Who knew teaching could be so fun?
Alright, back to the grind for me. Hopefully I can actually make time to adequately study for my shelf exam this week. As a matter of fact, I absolutely need to make time to study because crunch time is coming soon…very, very soon.
Wish me luck on my presentations! And make sure to march through this week in a spectacular fashion! 😄
"Keep your thoughts positive because your thoughts become your words. Keep your words positive because your words become your behavior. Keep your behavior positive because your behavior becomes your habits. Keep your habits positive because your habits become your values. Keep your values positive because your values become your destiny." – Mahatma Gandhi
– Black Man, M.D.