This week flew by so fast man…like I was just in a plane typing up last week's post. Then I blinked and now here I am typing up this post. I really couldn't tell you where the time went. However, whenever I'm busy studying for an upcoming exam, time has the cruel tendency to speed up in an exponential fashion. So with that said, it makes sense as to why I feel like the hours in the day have been carelessly flying by. I've been getting a TON of necessary studying in via question format and have spent a lot of time reviewing the questions that I've answered. If you didn't already know, there is SOOO much information to review in Family Medicine but because I've already seen about 95% of this specialty's content in all of my previous rotations, it's really not as overwhelming as it has the potential to be. To put it simply, this rotation is pretty much a crash course of everything that I've already learned. This is one of the huge pluses to having this rotation near the end of my third year!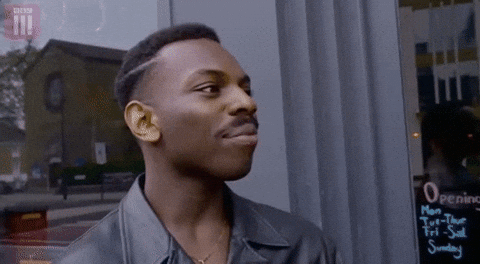 But even after having said this, I am very well aware of how hard the shelf can potentially be. I'm going to be tested on literally anything that I've learned all year long, almost as if it were a mini-Step 2 exam. This is why I've already powered through and reviewed 500+ questions, and will continue to power through and review a couple hundred more this week up until exam time on Friday afternoon. This test is NOT about to catch me slipping. If it ends up slapping me sideways anyway, at least I know that I put 100% of my effort in preparing for it. Let's hope that the outcome is the other way around though lol.
Although I spent the vast majority of my free time this past week studying, I did have the time to participate in some clinical activities. I had an evening shift one night, a few day shifts, and a focused observed patient assessment where I was observed by a clinical coach via video recording as I interacted with a standardized patient. I also had the opportunity to meet with a clinical operations manager in order to learn more about the business side of healthcare and how money influences what goes on in this industry. As a result of this conversation, I got a better understanding of how salary payments are broken down in both an academic setting and a private practice setting, although I still don't think I could fully explain it to someone else. At the very least, I made a friend who made herself available to me whenever I want to learn more about the financial operations of a hospital or clinic. I'll surely be hitting her up more in the future!
And last but certainly not least, I've had the pleasure of attending the multiple noon conferences that the Family Medicine department hosts. The topics have been some very educational ones, but admittedly the best part of the lectures has been the phenomenal catering. Bruh, the free food that I've been able to enjoy in this rotation has been nothing short of spectacular. Like, where else would you get Jason's Deli, pulled pork & beans with potato salad and grilled chicken, chicken noodle soup, and full house salads all in one week? And those are just the lunches that I can remember at the moment! There have been other awesome dishes that I have taken delightful joy in consuming. I'm definitely going to miss this about this rotation…
Speaking of, I don't even understand how my time in Family Medicine is already almost up. It honestly wasn't that long ago that I took my Surgery shelf exam. I've had such an awesome time with the residents and attendings here as well as the nurses, the certified medical assistants, and everyone in between. Everyone has been so genuine and kind, which has given me the confidence to take the extra mile to improve upon my history-taking skills as well as my physical exam maneuvers and my presentation technique. For example, I've been taking a minimal amount of notes, if any, while in the patient room and then presenting all of my findings to my preceptor from memory. By doing this, I've forced myself to not only organize my thoughts in a succinct and presentable fashion in my head but to also be fully engaged with the patient while interviewing him or her. In addition, by presentating information from the dome, I'm learning how to trust myself more and am building the necessary clinical confidence that will help carry me into fourth year and beyond. It's not an easy thing to do, but I believe that it will help work wonders once I become proficient in this skill. Besides, I feel like this clerkship is a better time to practice something like this than any other time in third year!
Alright I gotta get back to studying like always. This is about to be a very busy week in terms of studying, and my clinic schedule this week isn't the friendliest relatively speaking (got a couple of evening shifts, a full day of clinic and a half day), but there's no way in hell I'm going to complain about it, especially if I think about what my days in Surgical Oncology looked like a couple of months ago. Good God.
Thanks for reading and I hope that your week is a fantastic one!
"The successful warrior is the average man, with laser-like focus." – Bruce Lee
– Black Man, M.D.
P.S. – I was invited to be on a panel during an interdisciplinary symposium taking place at Wake Forest this Saturday titled, "Narrative Medicine: Resilience, Professionalism and Self-Care" because of the fact that I've been blogging about my experiences in medical school for almost three years now. The session that I'm going to be serving as a panelist on specifically focuses on how to integrate narrative medicine into one's life, something that I had already been doing without realizing it! I'm looking forward to sharing my experiences in narrative medicine with the participants of the conference!