Bruh…I'm so exhausted.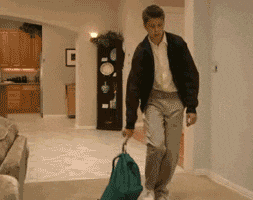 Turns out that I did NOT get much sleep at all these past few days while in San Francisco for the SNMA's Annual Medical Education Conference, and it's all really starting to hit me at once as I type this post on my flight back to North Carolina. Truthfully, I had a feeling even before I flew out to Cali that I wouldn't be doing much sleeping once the conference started, so I was prepared for my body to take the hit. That doesn't really make it any easier to suffer the consequences though lol. What I WAS NOT prepared for was the sudden surge of lower back pain that introduced itself to me at the San Fran airport mere minutes after walking out of the plane that I had spent the previous 5 ½ hours in. I was pretty freakin' annoyed when the pain hit me and became even more irritated when I eventually realized that I wasn't going to just walk or stretch this pain off any time soon. It turns out that stretching your body before a long flight is a thing, something that I had never gotten the memo about. So guess who didn't do his pre-flight stretches? Smh. Sucks that I had to learn this lesson the hard way, but whatever. At least you can learn from my mistake. I seriously can't wait to get rid of this pain that has been plaguing me this whole trip.
However, even with my inconvenient misfortune, I ended up having a delightful time at AMEC! I got the chance to meet new people and catch up with old friends, some of whom I literally hadn't seen since last year's AMEC in Atlanta. I also got the chance to explore some parts of the downtown area in the little free time I had and learned that although San Fran is a diverse city, there are relatively very few black people who actually live in the area. As a matter of fact, I was told by multiple people that the city's black population had severly decreased over time from 32% to just 3%, which blew my mind. It also blew my mind how expensive the city was. Average gas prices downtown were about $2 more than the prices that I'm typically used to, and I was told that the average looking townhouses that I saw in the area could easily cost over a million dollars each!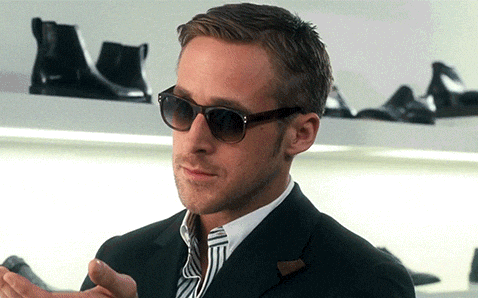 I mean, I knew that this place was one of the most expensive places to live in the country, but that is just ridiculous. The downtown area was really nice though, I must admit.
But it ain't nice enough for me to be okay with watching my money evaporate just to simply survive there. I also saw an alarming number of homeless people across the downtown area and I believe that the expensive nature of the city has a lot to do with this.
Unlike in Atlanta where I had the freedom to go to multiple sessions at will, I unfortunately wasn't able to attend as many sessions this time mainly because I was the only medical student from my school in attendance. Because I was the only representative of my school, I spent most of my mornings representing the Wake Forest SNMA chapter at the House of Delegates business sessions. My afternoons were primarily spent attending required sessions tailored for the 2017-2018 National FLP Fellows, performing some community service, perusing the Exhibitors' Fair where multiple residency programs and medical schools were advertising their respective institutions to pre-meds and medical students, attending regional and leadership transitional meetings, looking for food to eat and wishing that I had time to take a nap (I had finally found some time early Saturday afternoon but I don't even think that I ever fell all the way asleep…)
There was also a President's Luncheon that featured Dr. Velma Scantlebury, who was the first Black female transplant surgeon in the United States, and a banquet hosted by the Board of Directors of the SNMA that featured Dr. Zoanne Clack, who is a writer and Executive Producer on Grey's Anatomy! Both of their speeches were very motivating and made me feel that I could reach incredible heights in my life as long as I continued to work diligently in the things that I'm passionate about. My days usually ended with the nightlife that San Fran had to offer, which was really fun although I was quite surprised at how early things closed down. Enjoying the nightlife events also did not help with my sleep deficiency at all. I'm honestly pretty amazed at how well I was able to function these past few days with the little sleep that I got. My conference experience finally came to a close today after I attended my first Board of Directors meeting, where I was sworn into the position of External Affairs Committee Chairperson. Now I'm flying back to the East Coast, where I'm about to lose the three hours that I had been gifted after flying to Cali. Gotta love that good ol' jetlag. 😊😊😊
Although most of my week was spent at the conference, I did spend the first couple days of the week at school working in a couple of different clinics. One of the clinics was a community care clinic, where I assisted in treating patients that had no health insurance coverage. In addition, I had the opportunity to sit in on a couple of interesting and interactive discussions that focused on the topics of Exercise Medicine and practicing self-care as a health provider while working to avoid compassion fatigue and depression. I thoroughly enjoyed both of these talks and was also able to take away some great information from them that I'll surely use in both the present and the future.
Good God this flight is taking forever. I lowkey want to go to sleep, but I also don't want to not be able to sleep once I get home. I guess I should get some studying done, especially since I didn't do a lot of that these past few days and my family medicine rotation is already halfway over. In the blink of an eye, it'll already be time to take my Family Medicine shelf exam. Annnd guess who is currently NOT ready to take that exam?? 👀
I hope that you have had a very Happy Easter Sunday and that your week ends up being an awesome one! 😄
"Opportunities multiply as they are seized." – Sun Tzu
– Black Man, M.D.
P.S. – Even with the disastrous starts of my March Madness brackets, I surprisingly ended up performing pretty nicely in the group competitions that I'm in! Haha in your face suckas! (Y'all know who you are 😂)