This is it y'all!
I'm heading into my final week of third-year rotations!!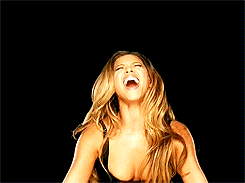 I'm finally going to be taking my eighth and final Shelf exam this Friday, and I couldn't be more ready to get it over with. It's taking everything in me to get through all the material that I need to study in order to perform adequately on the exam, especially since the Emergency Medicine exam is one that can test me on just about anything. So yeah, you already know that there's no way I'm going to know everything I need to know for this exam. If there's one thing I learned about Shelf exams this year, it's that the questions on the test are a total crapshoot. There's pretty much no telling what's coming at you once you hit "Start Exam" and enter into the 2-hour-and-45-minute time crunch that you're given to complete the 110 questions. It's annoying as hell. But regardless, I'm gonna put my best effort into it and deal with whatever score I manage to squeeze from it. Unlike other rotations though, I also have a 30-minute oral exam that I have to complete the morning of my Shelf. So I have the glorious opportunity to prepare for that too. Lucky me. Hopefully that ends up helping out my overall grade as opposed to hurting me!
Before I get to finish off my third year and move on to fourth year like I so desperately want to, I have to work two more ED shifts tomorrow and Tuesday as well as participate in a Pediatrics Simulation Lab and finish writing up this required case report about a patient that I helped treat a couple of weeks ago. This is all after having completed a Peds ED shift today just prior to typing this post.
Now don't get me wrong, I actually do like this rotation and the people I've worked with in it have been some of the best and nicest that I've worked with all year long. Plus, both the didactic and the on-the-job teaching I've had the opportunity to receive while in this rotation has been phenomenal. I feel like I've learned an incredible amount of information in these past three weeks and like I've been treated as a true member of the healthcare team while working my shifts. And I can't forget about the fact that I've gotten the chance to see some pretty crazy things happen to patients while on my shifts. But even with all that said, I've recently come to find that I've become quite exhausted with this school year overall. It has been getting harder for me to will myself to get things done and to engage myself in the rotation at times. There have been also times where I just completely forgoed studying and found something else to do with the limited time that I have. For a second, I had thought I was starting to perhaps experience some early signs of burnout…but I don't think that's really what it is. I think it's moreso that now that I know what field of medicine I want to go into, I'm just itching to start working in that field specifically. I have most of my fourth-year schedule locked in already, and I have a fantastic start to the year with my first four blocks being Step 2 prep (🙃🙃🙃), the Victory Junction Pediatric Summer Camp, Neonatal ICU and the Pediatric Hematology/Oncology Acting Internship. And not only am I excited about my schedule, I'm also thrilled about the fact that I don't have any exams to prepare for in most of my blocks next year!!
That's literally one of the best parts of fourth year; I'll be able to fully immerse myself in the rotations and study the material that I want to study in the fashion that I want to do so without having to worry about getting through a certain number of questions and memorizing buzzwords and whatnot. I can read research articles to my heart's desire, I can spend my "study time" reading up on as many patients as I want, I can fully engage with my patients without having to worry about setting time aside to study questions and when I get home I don't have to spend most of my waking hours studying for Shelf exams! It's going to be wonderful, I already know it lol. These, plus more, are the reasons as to why I am itching to finish up this Emergency Medicine rotation and to start off my last year of medical school. I'm really glad that this rotation is designed the way it is though, because having great people to work with in such a collegiate environment has made it easier for me to engage myself and learn, no matter how much I would like to fast forward time. However, I did enjoy the two Peds ED shifts that I've worked in, so Peds Emergency Medicine is definitely a possible career path for me in the future!
This past week was straight. I don't really feel like typing anymore, especially since I have a lot of other stuff to do…so I'll keep it brief. I worked three ED shifts throughout the week, participated in an Airway Lab where my classmates and I got hands-on learning about managing airways in patients, and attended the annual Scholar's Brunch yesterday morning where I met one of the people that one of my scholarships was named after. It turns out that she was one of the previous Deans for Student Inclusion and Diversity at the medical school! We had some great conversation over some delicious food and I was able to take in the moment to appreciate the fact that I was in a room full of freakin' millionaires. Like, I was meeting people whose family members had buildings around the medical center named after them! Wild bruh. Just wild. I was also featured in a video that was shown during the brunch (Here's the link to it), so maybe some of those donors will remember my face and decide to help me pay off some more of my six-digit debt! 😅🙏🏿
Aight, I'm done typing. Y'all be sure to have a fantastic week! 😄
"Happiness is not something you postpone for the future; it is something you design for the present." – Jim Rohn
– Black Man, M.D.