My third year of medical school is officially over!
So you aaallllrrrready know what time it is!!!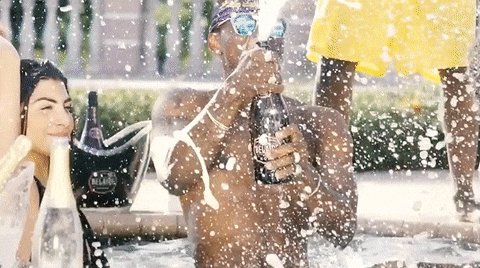 It's so exciting to be able to finally go into fourth-year and to focus on rotating in the electives that I've picked for myself. Ever since my first year, I've heard how wonderful fourth-year is and how much fun I'll end up having, especially after trekking through the organized chaos that is interview season. Also, I've been looking at all the brand new medical doctors who just graduated from medical school this weekend and it's awesome to know that I'll be in that very position in just a short year! Well, awesome and quite nerve-wracking. Like I know that I know a lot, but do I know enough to be a full-fledged doctor? Only time will tell lol. I have confidence that I've been prepared well to this point in my education, and fourth-year will only allow me to further sharpen my skills in preparation for intern year.
There's a lot to look forward to now that I've finished my core clinical rotations! At the same time though, there's a lot of work to do with Step 2 CK and CS coming up, residency applications awaiting me, interview season on the horizon and in my fourth-year electives where I'll still be working hard even though I don't have a test to prepare for in most of them. And I can't forget about fulfilling my role as an SNMA National Officer throughout the coming year. Yeah, it's going to be busy but if I take things one day at a time, I know that these tasks will be accomplished for sure!
As I look towards a future full of promise and blessings, I would like to take a moment to reflect on this past year of growth and maturation. When I sit here and think about all that I've been able to witness and participate in while on my clinical rotations, I'm left feeling absolutely amazed. The connections I made with my patients throughout the year were priceless. I'll never forget the various deep conversations and clinical experiences I had with one of them who ended up being diagnosed with a terminal condition. We had become so well-acquainted with one another that he trusted me, and even encouraged me, to place a nasogastric tube into him, which is not a pleasant experience at all.
It's hard to forget the sight of the amputated patient being treated for heart failure looking out of her window, lost in deep thought. I always wondered where her mind was in those moments. Then there was the pleasant elderly woman (she looked about 30 years younger then her age) who always had a bright smile on her face whenever I walked into her room. The time where I de-escalated a situation between a family and the healthcare providers after pinpointing a misunderstanding and providing clarification to the family. Trying to convince a young man to quit using cocaine in order to reduce his risk of death from a heart condition he was born with. The patient with a chronic illness in his kidneys who enjoyed my company so much that he wanted to get my number so that we could grab a beer after he got out of the hospital. (Of course I had to decline the offer, but I did tell him that I appreciated his kindness).
Witnessing the birth of four children on my 24th birthday. Not getting the chance to deliver a live baby, but participating in various ways in the births of a number of children. Delivering five placentas. Coaching mothers through childbirth. Staring into the eyes of an infant who was crying in pain but not making a sound due to her tracheal tube and her medical condition that affected the muscles throughout her body. The hope and life in the demeanor of another child that I ended up spending a considerable amount of time with who was suffering from renal failure. A family's despair as we informed them that their kid was being diagnosed with cancer.
Shocking the brains of patients with electroconvulsive therapy. Getting screamed at by a psychiatric patient five minutes before having a delightful conversation with her. Treating suicidal and schizophrenic patients as well as patients with various personality disorders. That patient who suffered from a devastating stroke that equally devastated her daughters. The very pleasant patient who presented with the re-occurrence of a rare neurological condition that my team and I decided to write a case report about. All of those patients that my surgical oncology team and I saw in the clinic. Helping perform a Whipple procedure in a patient with pancreatic cancer. Maneuvering the camera being used by the surgeons to perform a laparoscopic cholecystectomy. Getting the opportunity to operate one-on-one with a fellow on a patient with metastatic cancer.
Becoming proficient at using the slit-lamp, the retinoscope and the direct ophthalmoscope during my Ophthalmology rotation. Treating the endless number of patients in the Ophthalmology clinic. Witnessing LASIK eye surgery for the very first time. Making my massive career switch from Ophthalmology to Pediatrics. Putting patients to sleep in the Operating Room. Watching a patient undergo open heart surgery while I learned about pharmacology from an Anesthesia resident. Learning how to intubate and bag-valve-mask patients. Enjoying the calm and collaborative atmosphere in the Family Medicine clinic. Flying to California for the first time in my life. Talking about my blog at a Narrative Medicine conference. Practicing my Phlebotomy skills in the clinic.
Watching a patient die in front of me right before being shocked back to life in a dramatic fashion by his implantable defribillator. Helping restrain another panicked and angry patient who suffered a gunshot wound to his face. Reassuring the concerned parents of children in the Emergency Room and letting them know that their children will be alright even though they may look sick. Witnessing firsthand the drastic consequences that come with severe dehydration. Learning how to manage trauma cases via simulations and real-life scenarios in the ED. Treating massive burns, heart attacks, septic shock and seizures. Becoming great friends with my rotation group. Giving various presentations during my rotations. Fully engaging myself in my educational activities.
The list goes on and on…..and on and on and on. These reflections are just the things that came to my mind at the moment. There are so many experiences this past year that I could write about; so many that I could literally write a book. There will be many more experiences to engage in, and I'm very much so looking forward to them! I'm so honored to have been blessed to engage in these educational and priceless experiences at such a young age. It's wild to think that these life-altering experiences for people have become an everyday thing for me. Talk about perspective.
Well if you have made it this far into the post, I would like to thank you for taking the trip down memory lane with me! You are much appreciated! With third-year now behind me, I'm officially 75% done with medical school. That a substantial amount of schooling complete man! I have to get through some procedural testing this week as well as a clinical skills exam (CPX), and Advanced Cardiac Life Support training. Then after all of this, I'll be free to study for my Step 2 Clinical Knowledge exam, which I'm taking on Friday, June 15th. 😅😐🙃 It's about to be another busy month, but I'm ready to head through it with full force! I just pray that everyone was right when they said that Step 2 isn't as treacherous as Step 1. 🙏🏿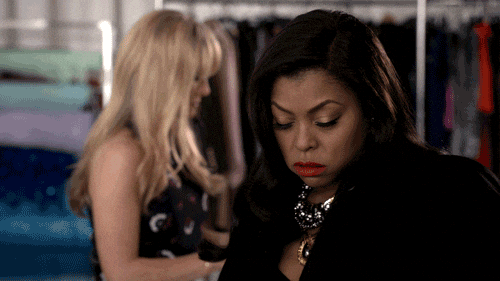 Be sure to have a superb week! Congratulations to all of you who are graduating from your respective programs this month! And Happy Mothers' Day to all of you amazing, loving and spectacular mothers out there!
"One day, in retrospect, the years of struggle will strike you as the most beautiful." – Sigmund Freud
– Black Man, M.D.