Yeah, yeah I know it's Saturday. You probably weren't expecting a post today but since I'm going back to camp tonight to start my third week there, there's no telling when I'll have time to type something up tomorrow. My schedule has been in a bit of disarray as of late with the SNMA conference last weekend and with camp and all, but I've been able to keep on top of things…for the most part. So with that said, posting today is part of me keeping on top of things and making sure that I have something to update you with.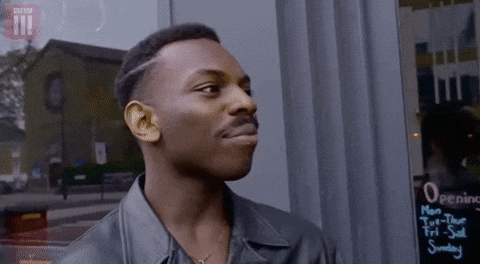 The end of this week marks the halfway point of my time at Victory Junction. Yeah I know, it's like I just started right? At least that's how I feel. I've been getting into the groove of camp life and I've been having such a good time that I sometimes forget that I'm on a rotation. I can't lie, I feel like I'm living in a cheat code lol. Although it kind of feels like I'm on a summer vacation, I've been gaining a ton of perspective these past two weeks as a camp counselor. Not only have I been able to put things into perspective while interacting with the kids here, but I've also developed useful skills on how to effectively communicate with them. These skills have been especially useful this past week, where my cabin counselors and I were tasked with caring for seven teens with various neurological & developmental disorders. While these teens were overall a calmer bunch of campers than the little kids from the previous week, they definitely came with their own unique set of challenges. To start off, the personalities of the campers in this group were very different from one another. Like, VERY different. As a matter of fact, they were so vastly different that the campers didn't even have any conflicts with one another. To be honest, they all seem to be in their own little worlds. Their respective conditions also varied widely on a scale from relatively mild developmental delay to extreme developmental delay. And to top it all off, a couple of them liked to wander off on their own, with one kid having the tendency to spontaneously take off in a full sprint away from the group.
It was a pretty interesting week, to say the least. The campers were fun to be around though, and I personally had a wonderful time getting to know them while they were at camp. I had a couple of inside jokes with a few of them and one of the campers even made a special handshake with me! 😄 (He only used it for one day and then forgot about it, but that's besides the point.) I also found out during the camp's weekly stage day (talent show day) that one of the campers was pretty decent on the piano. That was dope to see!
This week was ultimately shortened due to the 4th of July holiday, so I've actually had an extra day and a half of rest outside of the camp. I was able to go to the 42nd USA vs. Japan College All-Star baseball game in Durham (didn't know this was a thing) and viewed some fireworks with my girlfriend after that painfully low-scoring game. In addition to that, I've been putting in some serious work on my residency application, some work in the SNMA, and am working on updates to the blog. I also need to carve out some time to review some Step 2 Clinical Skills stuff, since I'll be traveling to Atlanta at the end of this month to take that day-long exam and all. Speaking of, you remember that CPX I had to take back in May? You know, the same clinical exam that I was forced to remediate after my performance on the first one of my third-year back in October? You probably don't, but that's okay. Well, I finally got my results back and I'm happy to say that I passed it this time with flying colors!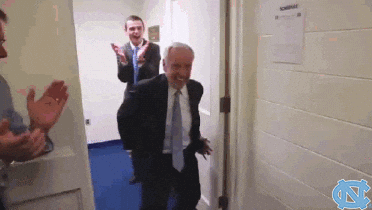 Turns out that the extensive remediation that I had to go through helped a lot lol. It also helped that I was much more familiar with the test setup, and I also didn't skip whole sections in my write-ups like I accidentally did the first time. As you can imagine, this score report is a very welcome confidence boost for the Step 2 CS exam that I'll be taking in a few weeks. While I'll still take some time to review key concepts, I can walk into the testing center on July 27th with very minimal doubt in my abilities to think through and treat a chief complaint in a clinical setting while at the same time keeping my patient comfortable throughout the encounter.
That's a wrap for this post! I hope that your week is a positive one! And be sure to appreciate the final games of the World Cup, because we won't be getting this for another four years. 😭 I can't believe it's already coming to an end soon!
"There are two types of people who will tell you that you cannot make a difference in this world: those who are afraid to try and those who are afraid you will succeed." – Ray Goforth
– Black Man, M.D.