In case you hadn't already heard, my residency application was finally submitted on Wednesday, September 12th at 8:09 PM! I've officially applied for my first big boy job!
Talk about getting a weight lifted off your shoulders. My application was actually already complete on Tuesday, but for whatever reason I refused to submit it that day. I just couldn't bear to send it off knowing that I wouldn't be able to revise it at all once it was gone. Plus I had until Saturday to submit it, so why rush to get it in? Thanks to my growing anxiety and hesitation, you can probably guess what I ended up doing. My application ended up going through a scrutinizing process, where I couldn't help but double-check everything that I had typed into the application. My double-check was soon followed by a triple-check, then a quadruple-check, a quintuple-check, etc. etc. I continued this maddening routine the rest of Tuesday evening and all throughout Wednesday evening until my girlfriend called me out on it and encouraged me to press "Submit". After sitting with me for about 20 minutes, I finally mustered up enough courage to send my application in. Even after sending it in, I felt some anxiety about not being able to edit it again…but then after looking at the PDF version that was still accessible in the ERAS system one last time, I finally felt at peace with my decision to send it out early. It was liberating to not have to think about sending it out as the deadline of Sept. 15th neared. If it wasn't for my girlfriend though, I definitely would have sent it out much closer to Saturday lol. I was also pressured to submit it by the impending hurricane that was forecasted to slam the East Coast the same weekend that my application was due. And I would be damned if I lost power before being able to submit my application.
Speaking of Hurricane Florence, this storm really screwed up all my plans for the weekend. I didn't even know about this storm until last Sunday evening, and it very quickly became the talk of the town as we advanced through the week. By Wednesday, it became very clear that North Carolina was going to endure a direct hit from this Category 4 storm.
With that said, the state proceeded to declare a state of emergency and widespread panic ensued. The coastal areas definitely needed to evacuate, but the forecast wasn't as certain for more inland areas like Winston-Salem and Charlotte. We still had to take precautionary measures though, so I ended up being relieved of all clinical duties from noon on Thursday and throughout the weekend. That was actually a bummer, because it was my last week on the Peds Heme/Onc service, a service that I had grown to love. But the precautionary measures didn't stop there. I had been recently selected to be one of the student interviewers for this cycle of medical school applicants (yay me 😄) and the mandatory training that I needed to attend was supposed to be last Thursday. That ended up getting rescheduled to this Tuesday afternoon. The annual Millenium Ball, a school-sponsored party that allows for all of the classes to celebrate the beginning of a school year together, was also cancelled.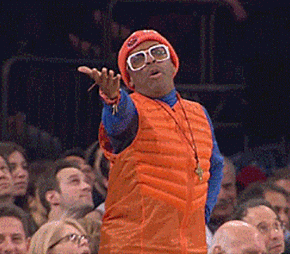 In addition, the World Congress of Ultrasound Medical Education conference that had been scheduled to take place at Wake Forest on Saturday, Sept. 15th was cancelled too. I mention this because I had signed up to volunteer for this conference back in the spring and I really wanted to learn all sorts of things from the world-renowned ultrasound experts scheduled to attend this event. So best believe that I was pretty annoyed about that, though I'm sure that Wake Forest was 1000x more annoyed than I was because they had been planning for this conference for God knows how long. I was then supposed to FINALLY get my locs retwisted, but I had to reschedule that for this Tuesday as well. And my girlfriend and I were looking forward to going to a nearby vineyard this weekend after I had submitted my application, but you can already guess what happened to those plans.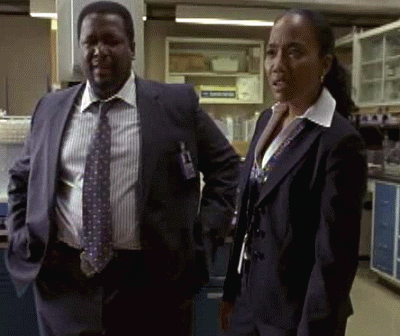 So because of this hurricane-turned-tropical-storm, we've been chillin' in my apartment all weekend getting work done while watching a ton of college football. The worst part is that the storm really didn't even hit Winston that bad! I've thankfully had power this whole weekend, and we even went out to eat last night. So much for buying extra bottles of water and groceries. I even finally broke out my heavy-duty flashlight that my dad got me for Christmas last year! (Yes, my dad got me a flashlight for Christmas. And no, I did not ask for one. 😂) Turns out that none of our extra supplies have been necessary up to this point. But I sure ain't complaining! I'm really glad to have been fortunate enough to not suffer the very real consequences of this storm that other people along the coastline have had to suffer. I feel so bad for all the people who have been severely affected by the storm though. Even though Winston mainly got a lot of rain and wind, I don't want to downplay the havoc that this storm brought when it hit land as a Category 2 hurricane. R.I.P. to all of the people who lost their lives to this storm.
Now that my Peds Heme/Onc rotation is sadly officially over, I have a week "off" until I head to D.C. to start my first away rotation in Allergy & Immunology at Children's National Medical Center! I have a week "off" because the rotation schedules at my school and George Washington University are off by a week, so I had to use one of my "flex" weeks this week to compensate for that. It's great because I can take care of a lot of tasks that I've been pushing off for a while and also get some downtime to rest for a bit. I can also attend the quarterly SNMA's National Leadership Institute that is taking place in Delaware this weekend. I'm excited to see all the thrilling attractions that Delaware has to offer!! Said no one ever. But still, I think that I'll get some great networking opportunities at the conference and learn valuable things from the speakers there. Plus, the conference site is only about a couple hours from D.C., which is pretty convenient for me. So Delaware, here I come!
That's it from me today. Oh and before I leave, I just want to remind you that September is Childhood Cancer Awareness Month as well as Sickle Cell Awareness Month. How crazy is it that I was on my Heme/Onc rotation this month? If you can find a way to support the eradication of both childhood cancer and sickle cell disease this month, I encourage you to do so! And then while you're at it, be sure to register to vote if you haven't already! 😄
Make sure to have an exceptional week!
"Courage is the first of human qualities because it is the quality which guarantees all others." – Winston Churchill
– Black Man, M.D.