A-hem, a-hemmm.
🎶Innnnnn West Philadelphia born and raised,
On the playground is where I spent most of my days
Chillin' out, maxin', relaxin' all cool
And all shooting some b-ball outside of the school
When a couple of guys who were up to no good
Started making trouble in my neighborhood
I got in one little fight and my mom got scared
And said "You're moving wity your auntie and uncle in Bel-Air"🎶
Now you already know that I couldn't be up here in West Philadelphia without paying tribute to one of my all-time favorite actors! Shoutout to my man Will Smith, come out here and have brunch or something with a youngin'! 😄😎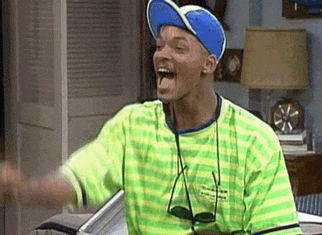 Now that I'm all settled here in Philly after driving up here yesterday (TOLLS ARE THE DEVIL), it has finally hit me that my time in D.C. has officially come to an end. My final week at Children's National was full of positive experiences, all of which led up to my residency interview there that took place on Friday! The interview day went by smoothly, even though both the morning traffic and the 1000+ traffic lights that I had to get through before arriving at the hospital tried to conspire against me 😒.
Throughout the day, I learned even more great things about the program than I had already known, which is saying a lot because, well you know, I spent a freakin' month there. My fellow applicants and I were able to talk with current residents about the program, listen in on a presentation given by the program director (HE IS HILARIOUS 😂), meet the Chair of the Department of Pediatrics, get a tour of the hospital, and participate in a noon conference. Throughout the day, I had two separate interviews that felt moreso like genuine conversations rather than me being put on the spot in a glaring spotlight. Before I knew it, the interview day was over 😯. I think that it went well overall; hopefully my interviewers think the same! I honestly really lucked out with being able to schedule my interview on the last day of my rotation. This made the interview process here so much more convenient and it provided the perfect finish to my rotation experience.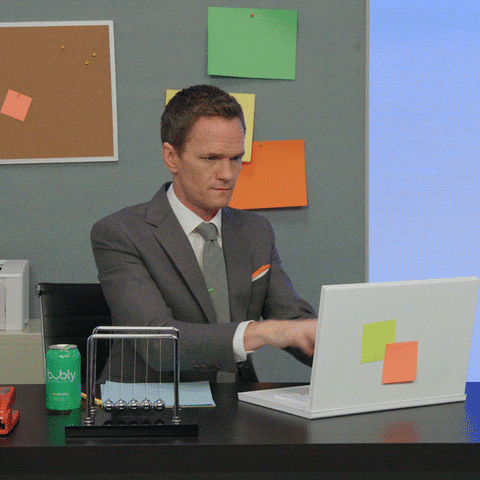 In the days leading up to my second interview of the interview season, I helped treat as many patients as I could by taking histories from them, performing physical exams, obtaining informed consents from parents if necessary, presenting them to my attendings, providing an assessment and plan, and writing notes on each patient. In addition, I continued to take in the diversity of the patient population by having conversations with parents about where they were from and the things that brought them to the nation's capital. The topic of diversity came up during the meetings I had with the Department Chair of Pediatrics as well as with the Residency Program Director throughout the week. In my conversations with them, they demonstrated how committed they were to creating a physician workforce that mirrors the diversity of the patients in this country. The program really seems to be taking active measures in this realm, which is something that I really appreciate.
Completely unrelated to the topic of diversity, I decided to get an environmental allergy test because why not? I had never had one before and there was a nurse who needed to get some training in performing allergy tests, so I went ahead and helped her out by being a guinea pig.
BRUH.
I was floored when I got my results back.
Turns out my allergy testing came back positive for just about everything that I was tested for 😂. And I'm not even exaggerating. According to the test, I have an allergy to:
"Tree Mix 3" (Elm, Maple, Sweet Gum, Sycamore)
Bermuda
Johnson
KORT Grass Mix (Kentucky blue, Orchard, Red top, Timothy Grass)
Weed Mix 1 (Cocklebur, Lamb Quarter, Pigweeed, Plaintain, Russian Thistle)
Weed Mix 2 (Baccharius, Mugwort, Nettle, Ragweed, Sorrel)
Indoor and Outdoor Molds
Dust Mites
Cockroaches
Cats
Dogs
Rats
Mice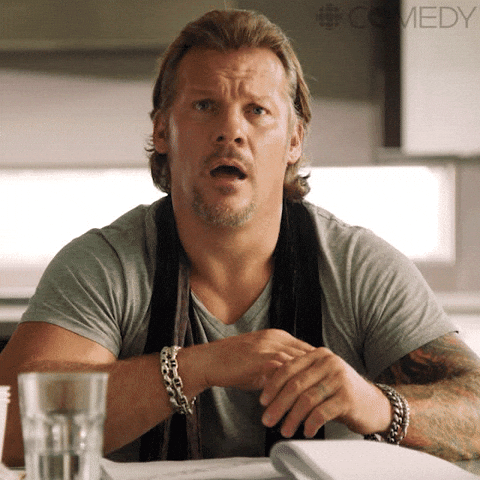 Now don't get me wrong, I don't have to avoid all of these things. A lot of these came back barely positive. Plus, it turns out that my body has been sensitized to the vast majority of these substances. However, my biggest reactions came from dust mites and cockroaches. The reaction was so positive that even the healthcare providers I was working with were flabbergasted. I told them that I had never really experienced any allergy symptoms, but I did tend to sneeze a lot whenever I was cleaning an area that had a lot of dust. I just figured that was a normal reaction for everyone lol. Also for the past couple years, I've experienced itchy and watery eyes on a nightly basis but I attributed that to dry eyes after my Optometrist diagnosed me with that. My attending suggested that my eyes may be getting dry as a symptom of dust allergy and that I could be experiencing itchy eyes every night because of the amount of dust that accumulates on my face throughout the day. The fact that my symptoms go away when I wash my face only made her suspicion that much stronger.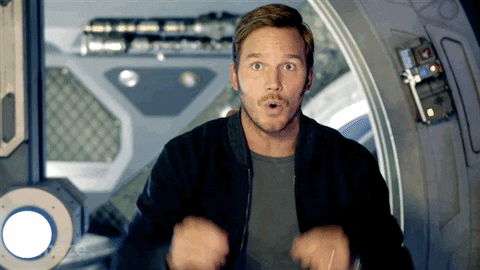 So I guess I officially have allergies lol. When I told my girlfriend, she was thrilled to hear that she was no longer the only one who suffered from allergies 😂. I guess I should start having some Zyrtec on hand or something now. Or maybe I'll just keep making sure my face is clean at night. Yeah, I'll just keep making sure my face is clean. Cheaper than popping a pill everyday.
Although I'll miss the outpatient life (it was sooo good to me 😭), I'm looking forward to my inpatient experience here at CHOP that I'm sure will be as unforgettable as Children's National was. I'm within walking distance from the hospital, which is awesome because I very quickly learned that trying to drive and park around here is pretty terrible. And I gotta give a HUGE SHOUTOUT to my friends (they also happen to be fellow 'Canes 😏) up here who have allowed me to crash with them for the next month! I deeply appreciate your generosity!! 🙏🏿🙏🏿🙏🏿
All done with this post! Bye for now! And I hope that your week is as great as the one that I'm hoping to have! ✌🏿
– Black Man, M.D.
"It is in your moments of decision that your destiny is shaped." – Tony Robbins
P.S. – I just recently got hit by some voter suppression tactics and I'm still in shock about it. Worst part is that I have other friends who told me that they were affected by voter suppression as well. I can't even imagine the number of people out there who are going to decide not to vote because of the inconvenient difficulties that can spring up unexpectedly while trying to do so. Best believe that I'll be on the phone with someone this week about this. North Carolina better give me the absentee ballot that I applied for over a month ago…they messing with the WROOOOOOONG ONE 👊🏿👊🏿👊🏿