This week is my last week in D.C. and I'm not ready to leave just yet 😭😭😭.
I've really settled into the flow of things in my rotation and have quickly gotten used to the diverse nature of this city. I'll probably never get used to the traffic in this city, but I've managed to get around without losing my mind, which is an accomplishment if you ask me. 😊 I kept telling myself that I would eventually start using the metro to avoid the congestion, but I would always end up leaving for clinic each morning in my car. It's just easier and more convenient to me, even though I spend a good amount of time on the road as well as a good amount on gas money.

After this upcoming week, I'll be heading up to Philly to start another Pediatric inpatient rotation at the Children's Hospital of Philadelphia. I'll be on a general pediatric team that also treats kids with allergic, immunologic, rheumatologic and hematologic conditions. Yeah I know, that's a lot of different types of conditions. I just recently got my schedule for the rotation and boooyyy am I going to be busy 😅. I'm really going to be living like an intern…six day work-weeks with only one day off each week, one week of nights, case conferences, teaching sessions, performing patient responsibilites on an intern level — yeahhh I'm gonna be working for real. I probably won't see much outside of the hospital to be honest…but that's okay, there'll be plenty to see in the hospital. Plus, being in the north and all, I'm sure that it's going to get cold real soon so staying indoors wouldn't be such a bad idea. Shoutout to the power of positive thinking 🙌🏿😂.
With all the time I'm going to be spending in the hospital, I'm definitely going to be able to see a wide variety of illnesses and there's a good chance that I'll be participating in very unique and interesting cases. Also, as you may already know if you've been following my posts these past couple of months, I just so happen to have some experience in hematology, allergy and immunology….so I'm fortunate in that I'll be able to continue building upon the knowledge that I've accumulated in those sub-specialties so far. 😄 In addition, I'll get to network with a variety of people and will be paired with mentors who will undoubtedly be instrumental in helping me lay the foundation for my future career. Until I get to my experience at CHOP however, I need to get through a mountain of modules that need to be completed prior to rotating there.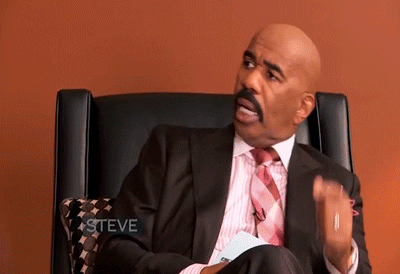 Now about my most recent week in the Capital.
I had a pretty full schedule of events last week, those of which included a couple of food allergy clinic days, an inner-city asthma clinic day, a mock interview session, my first residency interview at Wake Forest, a couple of one-on-one meetings with faculty here at Children's National, an allergy & immunology department-wide morning conference, a meeting with one of Senator Cory Booker's legislative assistants on Capitol Hill, and a great weekend with my girlfriend and other friends who are here in D.C. Yeah I know, I told you it was going to be a lot lol. I did my best to take things one day at a time though and that helped me get through everything that I experienced throughout the week.
The food allergy clinic days were the usual, where I helped consent patients and their families to oral food challenges, took histories, performed physical exams, and presented the diverse array of patients that I interacted with to my attendings. The inner-city asthma clinic was unique in that it was designed specifically to comprehensively address issues regarding asthma in children, which meant that there was an extensive amount of time dedicated to this mission. The patient and their family would meet with an asthma educator and the physician, with some visits taking as long as 90 minutes if necessary! 😯 I'm glad that I got the chance to participate in that experience, because I also ended up learning some very useful information about asthma and all the various substances in the environment that can trigger it.
As a participant of the Minority Senior Scholarship Program (MSSP), I got the opportunity to engage in a mock interview session as well as to go to Capitol Hill to talk with a legislative assistant about her role in health policy while also asking her questions regarding health policy and how we as future physicians can help influence it for the sake of our patients. The mock interview session was very helpful because not only was I able to practice my interview skills a couple days before my first residency interview, but I was also able to gain some valuable advice that will really help me out on the interview trail. The session at Capitol Hill was primarily a conversation between the students in the MSSP and a legislative assistant, who explained how she helps advise Senator Cory Booker and answered the barrage of questions that we had for her. She encouraged us to keep our passion for advocacy as we grow into physicians and shared with us how much she admired the work that Pediatricians do when it comes to advocating for their patients. It was a really cool experience overall, even though we didn't end up going inside the Capitol building like I initially thought we would lol. I'm not gonna lie, I was getting hype as we drove up to the Capitol building in our Uber, but we then took a sharp turn left and ended up at another building a couple of blocks away. But then again, it's not every day that you get to walk into the office of a Senator!
As for my interview at Wake, it ended up going pretty well overall! I definitely felt welcomed, many aspects of both the pediatric residency program and life in Winston-Salem were reinforced to me, and I had some great conversations with my two interviewers. That particular interview day was a day specifically for interviewees who had some sort of tie to Wake Forest, so I was able to connect with the majority of my classmates who are also going into Pediatrics, which was nice. Honestly, the only stressful part about the whole day was the fact that I had to fly from D.C. to Raleigh Tuesday night, pick up a rental car from the airport, drive to Chapel Hill to stay the night at my girlfriend's place, and drive in a rental car from Chapel Hill to Winston early Wednesday morning through the rain in order to make it to the interview group with only a couple of minutes to spare. And then after the day was over, I had to drive back to Chapel Hill to pick my stuff up, drive to Raleigh, return the rental car and fly back to D.C. that night in order to go to clinic the next morning.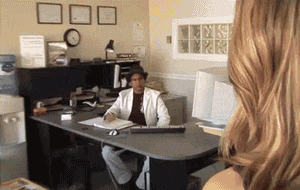 It was definitely A LOT, but it was also worth it. With my first interview complete, I feel that much more comfortable attending interviews at other institutions. Plus, I felt like I got a solid feel of what residency at Wake would be like. With that said, I feel adequately prepared for my interview here at Children's National this Friday! 😁
My busy week was topped off with a fun weekend with my girlfriend and other good friends of mine. Between eating at a "bottomless" brunch, eating some of D.C.'s deep-dish pizza, visiting various monuments, viewing portraits at the Smithsonian National Portrait Gallery, watching a movie (The Oath) before it's nationwide release date, and (painfully) watching the UM vs. UVA game at a bar/restaurant/arcade, I had an awesome time! The Canes may have lost (in a ridiculous fashion, to say the least), but it's the time spent with the people I care about that matters!
I've been typing for a good amount of time now, so I think that it's about time that I end this post and start putting in some more work on these modules that I really need to finish up. 😅
I hope that your week turns out to be an excellent one!
"The winners in life think constantly in terms of I can, I will, and I am. Losers, on the other hand, concentrate their waking thoughts on what they should have or would have done, or what they can't do." – Denis Waitley
– Black Man, M.D.