How am I already halfway done with my rotation here at Children's National?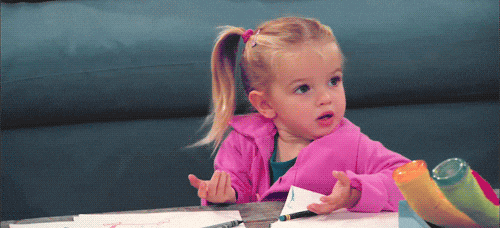 Those first two weeks flew by so fast man, I swear. I feel like I've just started to get comfortable with the flow of things, only to have to start preparing for my next away rotation in Philly that will start in a couple of weeks. The traffic here still sucks, but I've been able to manage it more efficiently than I did the first week, especially since there wasn't a torrential downpour every day like there was the first week. I've become acclimated to the workflow in both the allergy and immunology clinics and have done the best I can to help all the providers out by interviewing patients, presenting them, and writing notes on them. I've also continued to increase my knowledge base on the presentation of various allergic & immunologic conditions as well as the management of them. (Netherton syndrome will forever be ingrained in my memory. So will Eosinophilic Esophagitis.) And of course, I can't forget to mention the amazing degree of diversity that I've witnessed in the clinic. It feels like I'm meeting someone from a different country every day! I've also been seeing patients from just about all levels of socioeconomic status. Overall, I feel like I've been getting a great sample of America's diverse population these past two weeks.
Clinic has been keeping be really busy, but I've absolutely loved being able to interact with the kids who come to clinic. Some of them are hilarious man. One kid got super excited when I told him that I found Mickey Mouse in his ear and Pluto in the other ear. When I told him I heard Donald Duck quacking in his stomach, he about lost it. 😂Another little kid who was hesitant about performing an oral food challenge warmed up to me after we bonded about Power Rangers and Spider-Man lol. He also got excited when I told him I saw the red power ranger in his ear. I don't know why kids love having things found in their ears…what they need to be finding is a way to remove all the wax they like to make in there. 🙃
Not only do I like to play with the little kids, I like talking with the older ones too. There aren't as many older children who come to clinic, but I just about always have a great interaction with them when they're there. They tend to be very knowledgable about their condition, and I've found that some of them are much more mature than their age. There was one patient who was literally teaching me about her rare condition and how she has managed to live with it her whole life. The way she was talking, I kept forgetting that she was over a decade younger than me. God bless her.
Outside of clinic, I got the chance to attend a Grand Rounds discussion that touched on the topics of informed consent, social media, and effectively interacting with parents who try to take over their child's medical care. I was also invited to an underrepresented minority dinner where residents and faculty discussed the subject of burnout and how it tends to negatively affect minority and women medical students & physicians at a higher rate than other populations. The chief medical officer was also in attendance and it was awesome to see not only how well-respected she was by everyone, but also how willing she was to take feedback in order to improve the experiences of the minority residents and faculty members at the hospital. Burnout is so real, and I've been very fortunate in that I haven't really experienced it so far. At least I don't think I have. 🤔 I have God, my mindset, my girlfriend, friends, family, mentors, mentees and my blog to thank for that. It takes a village y'all, always remember that. Nobody can go through a process like this alone, it'll eat you alive.
Overall, D.C. has been a great time so far (I've already been to brunch a couple of times and have quickly realized that I can NOT afford to keep doing that 😅) and I'm excited to make the most out of my next couple of weeks here! I'm going to be sooo busy though; I have A TON of one-on-one meetings to attend as a requirement of the program I'm currently in. However, I'm really looking forward to them because they are all with various leaders of the hospital! I'm also starting my residency interview trail this week, with my first interview being back at my home institution! This means I need to hop on a quick flight back to Winston on Tuesday evening, only to return back up here Wednesday evening. That's going to be fun lol. Oh and I'm also going to have the opportunity to go on a field trip to Capitol Hill on Friday with the other students in my program (they're all my friends now 😊), where we will meet with the Legislative Assistant to Senator Cory Booker to talk about legislative advocacy and health! I'm really looking forward to that experience!
That's it from me! Here's to another week of the grind!
"Time is the coin of your life. It is the only coin you have, and only you can determine how it will be spent. Be careful lest you let other people spend it for you." – Carl Sandburg
– Black Man, M.D.
P.S. – The Canes are really trying to make a statement out here with that win against FSU! The game shouldn't have been that hard, but a win is a win! Too bad it was also overshadowed by Kavanaugh's appointment to the Supreme Court, even after fierce, legitimized opposition. Jesus. This country needs to be saved.