D.C. IS. LIT. 🔥🔥🔥
I just needed to let you know in case you weren't already aware. My experience in the nation's capital so far has been fantastic!
First off, I've been able to learn so much in my first week of my Allergy & Immunology elective at CNMC. Like, SO MUCH. I thought that I had a good understanding of what food allergies were and about the overall mechanisms of various allergic and immunologic conditions. Turns out that my understanding was basic at best lol. There's definitely more to the specialty of allergy & immunology than meets the eye. Not only have I become aware of conditions such as FPIES and Omenn syndrome, but I've also learned the necessary steps that need to be taken in order to diagnose and treat both food and environmental allergies. In addition, I've quickly become comfortable taking an allergy history and teaching families how to use epinephrine to treat an anaphylatic reaction. I must have been doing a great job or something because one of the mothers of a patient kept telling me how sharp I looked and how good of a role model I was to her teenage son. My heart melted even more when she told me how proud she was of me, before proceeding to tell her son that he could be a doctor too in case his basketball dreams didn't work out.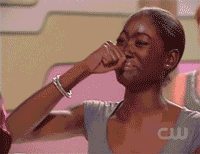 The education that I have been receiving has only been made better by the kindness of the providers that I've been working with. Everyone has been so relaxed and willing to help me not only acclimate to the workflow, but to also help me understand concepts that I've been curious to learn about. The chill atmosphere in the clinics I've worked in so far has allowed me to feel comfortable enough to truly take advantage of all the learning opportunities that have been offered to me. Also, I can't adequately talk about my experiences without mentioning the diverse array of patients that I've seen. The cultural melting pot that makes up the city of D.C. is simply phenomenal. I've probably seen patients from over ten different countries this past week, no exaggeration. As a matter of fact, I don't think any of the patients that I saw on my first day shared the same race or ethnicity. It's amazing to be able to meet and treat people from many different backgrounds. I really want to be able to continue treating such a diverse array of patients throughout my professional career.
Outside of clinic, you could catch me either reading up on articles related to my elective, prepping for interviews, getting work done for the SNMA, or catching up with friends that I haven't seen in a long time (between Friday night's talent show at Howard and hanging out on U Street last night, there was a lot of fun to be had lol). Oh, and getting extremely frustrated trying to drive in D.C.
Bruh.
The traffic here can get horrendous. It didn't help that it rained just about all day every day throughout the week. At one point, the mixture of heavy rain and traffic was so bad that it literally took me an hour to drive six miles. ONE HOUR. SIX MILES.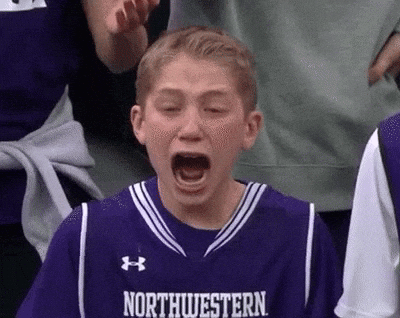 How absurd is that? And because I travel between two clinics for my rotation, I have to do a lot of commuting back and forth from the main hospital to the outside clinic. I'm seriously considering quitting driving in D.C. altogether and just using public transportation. But at the same time, driving myself around is very convenient, even with the traffic and all.
*Sigh*
C'est la vie.
Alright, that's all I'm going to write today. Not too long, not too short. I'm looking forward to spending more time with my team in clinic, exploring the city more, and meeting up with other old friends while getting to make new ones. I also hope that these next three weeks don't fly by too fast…🙏🏿🙏🏿🙏🏿
Make your week a marvelous one! And please, please, PLEEEAAASSEEE remember to register to vote if you haven't already!
"When we seek to discover the best in others, we somehow bring out the best in ourselves." – William Arthur Ward
– Black Man, M.D.
P.S. – As I was getting updates about the Kavanaugh hearings taking place last week, I eventually came to realize that this event that was being broadcasted across the nation was literally taking place about fifteen minutes away from me. Talk about surreal.