Man, it has been a STRUGGLE trying to switch my body from my night shift schedule back to my regular daytime schedule.
I finished my last night shift of the week yesterday morning and headed straight for my bed to crash, only to wake up four hours later to get ready for my flight to Pittsburgh. Packing on four hours of sleep is not the best idea, just so you know. I had to force myself to stay awake the rest of the day as I got to the airport, got through security (there was literally nobody in line…it was just me. Had me feeling like some sort of celebrity 😎), ate a pretzel from Auntie Anne's, flew to Pittsburgh (the view of the city at night is niiiiice), got picked up by some friends from college, went out to dinner with them, came back to their place, did some quick reviewing of the pediatrics residency program at Pittsburgh, FaceTimed my girlfriend and finally got ready to go back to sleep around midnight. I'm glad I decided to go through the torture of staying awake though, because I was knocked out about five seconds after my head hit the pillow lol. Then my stubborn circadian rhythm kicked in and I found myself up and awake in the middle of the night for about an hour for no good reason. I finally crashed once more and woke up much later than I would have liked. It's all good though, I definitely needed the rest. I just got back from a diversity brunch that the pediatrics program here in Pittsburgh hosted, and will be going to a pre-interview dinner later on this evening that should help prepare me for my interview tomorrow. It should be a great time! 😄
As you can see, my interview season is starting to shift into high gear. After tomorrow's interview, I have one at VCU next Monday, followed by a flurry of interviews taking place in the following weeks at Emory, Carolinas Medical Center in Charlotte, UNC, Duke, UVA, EVMS, MUSC and the University of Maryland. There's going to be a lot of money spent on gas and plane tickets, that's for sure. Good thing I decided to get a new credit card for this season; I'm tryna make some money off of all these expenses lol. It's going to be fun to get to see all these different programs and to meet all sorts of people, but I also feel like my tank will be on close to empty by the time this interview trail comes to an end. Then I'll be chillin' for real!
But before I fully shift into high gear, I have to focus on completing my last week of my rotation at CHOP. It's crazy that I've finally made it to this last week! I've experienced a surge of growth and newfound confidence in my clinical skills these past three weeks, a surge that I know will continue as I blaze through this final week. I'm grateful for having been able to rotate through this hospital and am also very grateful that after a five-month long stretch of back-to-back rotations, I'll FINALLY be enjoying a hard-earned break from clinical responsibilities! I remember looking at my fall semester schedule back in June and being like, "Dang, this is about to be a hell of a ride 😅". Back then, November had seemed so far away…but look at us now! WE MADE IT!!!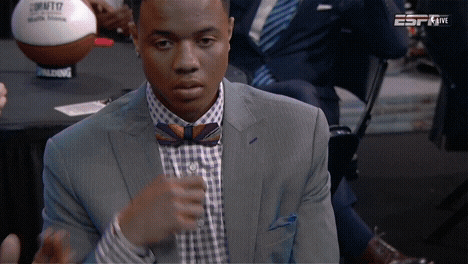 Before I forget, let me go on and tell you about my week of nights.
First off, it was strange having to be asleep in the daytime and being up all night (reminded me of my long nights during my Ob-Gyn rotation). I really felt like I was missing out on the events going on around me in the world. And at night when I was wide-awake, my phone was pretty much a brick in my pocket because everyone else was fast asleep while I was busy running around the floor admitting patients. It wasn't like I had a lot of time to be on my phone anyway; I really was busy most of the night every shift. The team consisted of my senior resident, the intern covering the floor, and me. Yeah, just the three of us. Managing a floor that could fill up to a cap of 22 patients.
If we weren't managing the care of patients who had already been admitted to the floor, we were working on admitting new patients onto the floor. Most of the time, we would be doing both of those things at the same time. In the rare event that we had some off-time where we weren't being called for something, we would either be engaging in active learning with our senior resident, reading up on some information that we wanted to learn more about, monitoring our patients' charts for any changes in their current statuses, or just talking about our respective lives. By the time the morning came around, I would be exhausted. Yet, I would have to stick around a couple extra hours most days to present patients that I helped admit overnight. I honestly don't even know how I was able to get through those presentations…I sincerely felt like I was babbling nonsense due to fatigue, but I apparently wasn't because everyone seemed to get the picture I was trying to paint with each of my presentations.
Overall, I actually enjoyed my night shifts! The whole flipping-my-schedule-upside-down thing sucked but once I adjusted to that, I could really begin to appreciate the laid-back, flexible nature of working at night. Oh, and shoutout to the cafeteria being open from 1-4 AM! That was extremely clutch, but it sure was tragic that it was closed from 7:30 PM till 1 AM 😕. I had even more independence at night than I did in the daytime, which is saying a lot because I already felt like I had a ton of independence during my day shifts. I also appreciated the fact that I didn't have the time constraints that come with pre-rounding and rounding, which allowed me more time to have some touching conversations with my patients, read about things that I found interesting, learn how to be more effective in putting in the correct orders, and write some high-quality notes about the patients I admitted. I also practiced managing multiple patients overnight by splitting the patient list with the overnight intern, meaning that I took responsibility (with oversight of course) of the care of some of the patients on the list. I was really out there feeling like a doctor, and it was pretty cool!
I had a great experience on nights, but it sure does feel good to be back on a regular schedule again. It's too bad that I won't get to wear scrubs during the daytime and I'll be having to wake up real early again, but at least I won't be messing around with my sleep schedule! Plus, it doesn't hurt to be looking fresh at the hospital with my bowtie game on 100%!
That's it from me today! I hope that you have a fantastic week!
Cheers to my last week of clinical responsibilities in 2018! And Happy Veterans Day! A HUGE THANK YOU to those of you who have served this country!
"The most common way people give up their power is by thinking they don't have any." – Alice Walker
– Black Man, M.D.
P.S. – I FINALLY got my absentee ballot the day before Election Day. I had to sacrifice some sleep to get it sent out but it was well worth it, even though the House representative I voted for ended up not winning the election. After my harrowing voting experience, hearing an unsettling amount of horror stories from friends who have tried to vote, and witnessing dangerous levels of corruption and irregularities in the voting system, I'm committed to helping make some very necessary changes in the way elections work in this country. Don't ask me how I'm going to help make a change, because I don't know yet…but I'm going to think of something and become more engaged in voter registration and reform in the overall voting system. Hopefully the results of this election will serve to restore some sort of order and sanity in the government. Shoutout to all the elected newcomers to Congress who were inspired to run because they were absolutely sick of the current state of affairs in the country!
P.P.S. – I was able to check out Philly for a bit last Sunday in my severely limited free time! I got to run up the Rocky steps, had brunch at a Lebanese restaurant, had a photo-op with the LOVE structure at Love Park, walked around downtown Philly and visited the Barnes Foundation to look at a ton of original, expensive paintings that I don't really care about. But it was free to go, and the value of all the art in the museum is estimated to be at about $25 billion, so I had nothing to lose by checking it out!