That extra hour that Daylight Savings gave me today was a glorious gift.
I got to "sleep in" and I still got up at a very reasonable time to take full advantage of my day off!
It feels great to wake up refreshed and know that you have the full day to do whatever you want with it. My last day off from work was last Sunday, unless you want to count my interview day at CHOP that took place on Tuesday since I didn't have to work that day either, though I was at the hospital most of the day learning about CHOP and interacting with residents and faculty members. Speaking of, I think interview day went well overall! I got great vibes from the faculty members I interviewed with and it was wonderful to meet both the Residency Program Director as well as the Chair of Pediatrics and Physician-In-Chief of the hospital system. I now have three interviews down, and quite a few more to go! My next one is taking place next Monday in Pittsburgh and just so you know, Pittsburgh and Philly are on OPPOSITE SIDES OF THE STATE. Don't be a dummy like me and assume that they are close to one another just because they are both cities in Pennsylvania. I had to get a flight because with my tight schedule, I just couldn't afford to drive 5+ hours to get there and another 5+ hours to get back. SMH. I've never been to Pittsburgh before though, so it should be a cool experience!
Back to my second week of my sub-internship at CHOP. I've definitely adjusted to the flow of things a lot more since my first couple of days here, and I've become more comfortable with my team as time has passed on. With that being said, I've come to realize how much this place can humble you. I've been consistently challenged to think independently, to provide quality care as the primary "physician" for my patients, and to adjust my performance based on the constant feedback that I've been receiving. In these past two weeks, I've learned so much not only about medicine and the reality of patient care in an inpatient setting, but also about myself and my strengths and weaknesses. I've come to realize that while I may know more than I previously thought I did about certain things, there are also quite a few things that I didn't know that I didn't know, if that makes sense.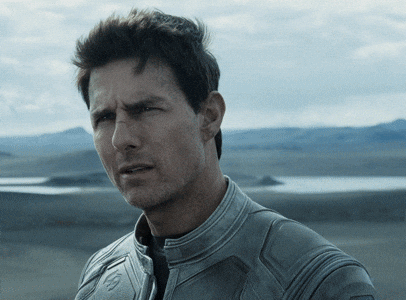 I'm starting to consistently think about and do important things that I had only intermittently thought about or done in the past, such as providing discharge criteria for admitted patients, referencing evidence-based research in my patient presentations, committing to specific plans for specific problems that my patients have, prioritizing important tasks to be completed earlier in the day (discharges, consults, etc.), becoming familiar with the dosing and time intervals of medication administration, coordinating care with other members of the healthcare team, giving concise & high-quality handoffs to interns starting their shift, completing concise discharge summaries, putting in orders; the list goes on and on. I'm literally doing intern-level work with the only difference being that I have a lighter patient load than the interns do, I have less experience than they do (it literally takes me twice as long to do just about anything that they do), and I have some additional support from the senior residents on my team.
While my days have been long and exhausting, my learning experience has been spectacular. There's nothing like throwing yourself into a sub-internship position in a brand-new city at one of the top children's hospitals in the world. Some may call it insane, but I call it yanking yourself out of your comfort zone and embarking upon a challenging experience that forces you to evolve and become comfortable being uncomfortable. Okay yeah, I admit it's pretty insane. It's actually not what I initially asked for when applying to this visiting clerkship program. However, when this was the only option given to me, I ultimately accepted it because I wanted to experience what working at a hospital like CHOP would be like, I wanted to expand my network by meeting brand-new people and mentors, and I wanted to make the most out of my fourth-year of medical school by diversifying my experiences as much as possible. Plus, it is all being paid for, so why not? 🤷🏿‍♂️
It has been a tough two weeks for sure, but I can literally feel myself becoming a better clinician as a result of this experience. This has definitely been a very necessary experience for my growth, and it's great to get this insight as to what intern year will most likely look like. Of course now that I've started to get into my groove, my schedule is being flipped-turned-upside down and I'm going to be working a week of nights this week, starting tomorrow night.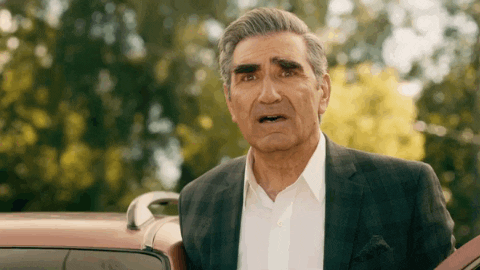 I'm not sure how this is going to go, but what I do know is that I'm going to continue to do my best and maximize my learning opportunities during my night shifts! I'll surely be admitting a ton of patients, which will give me great practice in completing the admission process and writing great H&P (History & Physical) notes. Because the night team is much smaller than the day team, I'll get the opportunity to get more one-on-one time with my senior resident, which will give me more opportunities to elicit feedback in order to continue improving my skills. Only thing that's really gonna suck is the fact that my sleep schedule is going to be all screwed up, especially the first couple of days. I'm sitting here trying to plot on how to alter my sleep schedule today knowing damn well that I'm going to be tired on my first night shift, no matter what I try to do to prevent it. My circadian rhythm is just that strong. *Siiiiiiiigh*
On that note, I'm going to go ahead and enjoy my day off! I'm sad that I missed both Howard's homecoming last weekend and UMiami's homecoming this weekend due to my rotation schedule…they both looked like a lot of fun. Too bad the 'Canes aren't doing so hot this year on the football field. Welp, there's always next year….😪😪😪
Have an amazing week!
ELECTION DAY IS FINALLY UPON US!!! GO VOTE!!!
"One finds limits by pushing them." – Herbert Simon
– Black Man, M.D.